BLANK Apparel : Investing in ethical fashion
On the 4th floor of 9333 Saint-Laurent Blvd., the clothing racks are a source of pride for Benoît Gariepy, co- founder of the Blank brand. Before setting up shop in the District Central, Benoît would design his pieces on Sainte-Catherine Street and sell his collections from his shop located below the warehouse.
After 10 years, the workshop has moved to District Central. Benoît now works in synergy with suppliers and dyers in the Chabanel area. This entrepreneur is committed to developing local expertise, insisting that: "every stage in the production process occurs within a 3 km radius". Weaving, dyeing, cutting and assembly takes place in a vacuum and is a very practical aspect of the creation process.
Two clothing lines are intended for businesses and the general public. The first-Blank-offers a collection of jackets, polo shirts, dresses and pants, 80% of which is attributed to corporate sales. Collections are developed based on custom orders from renowned companies such as Ciot, Bota-Bota or Ubisoft. That means, a tank top embroidered with a company's logo may be the result of Blank's efforts.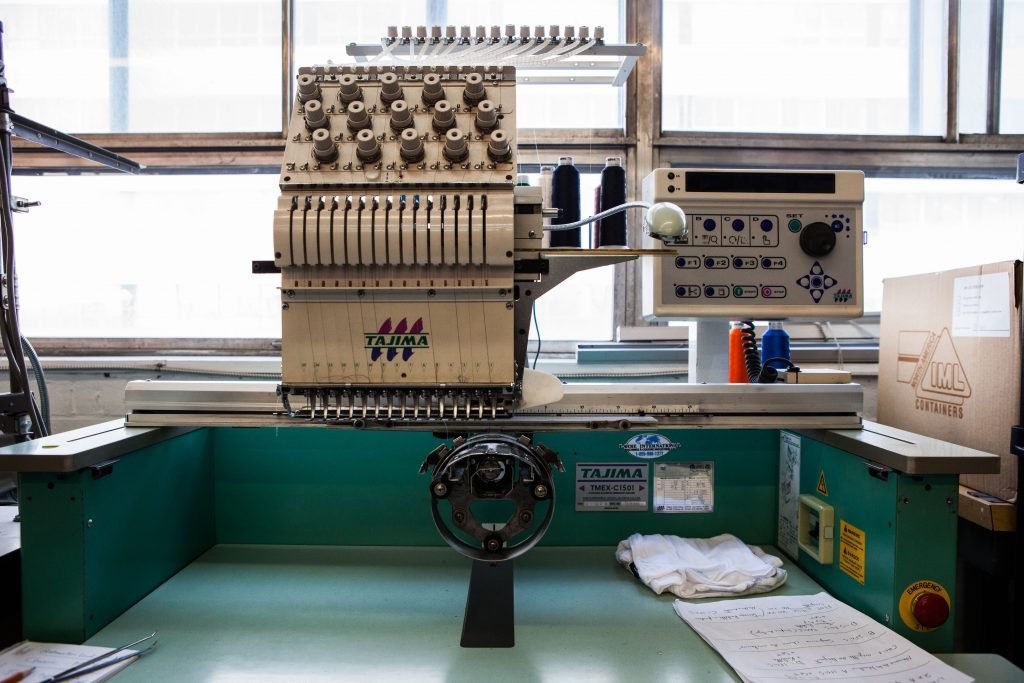 The Ionik catalogue, on the other hand, has a sportier feel, and is mainly distributed in sports stores across Quebec. This line also fills special orders for sports clubs. The strength of the brand lies in the quality of its fibers that ensure its functionality during physical activity.
For consumers looking for bargains, it is possible to find basics at the workshop, especially during Blank's two annual liquidation sales.
About the author
Living in Quebec since 2012, Diane Martin-Graser found the best way to appreciate Montreal's patrimony by writing themed articles. Fan of photography since she was 16, she started using silver film first during her stay at Lille. Since then, her focus has been on urban and social perspective. Also collaborating with Une Parisenne à Montreal blog and the 5th season of Printemps Numérique, Diane wants to help you discover the singular atmosphere of Montreal creation with an authentic and original twist.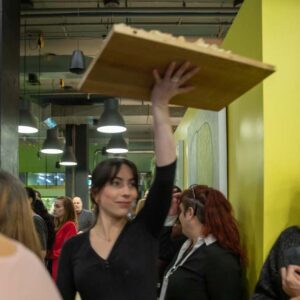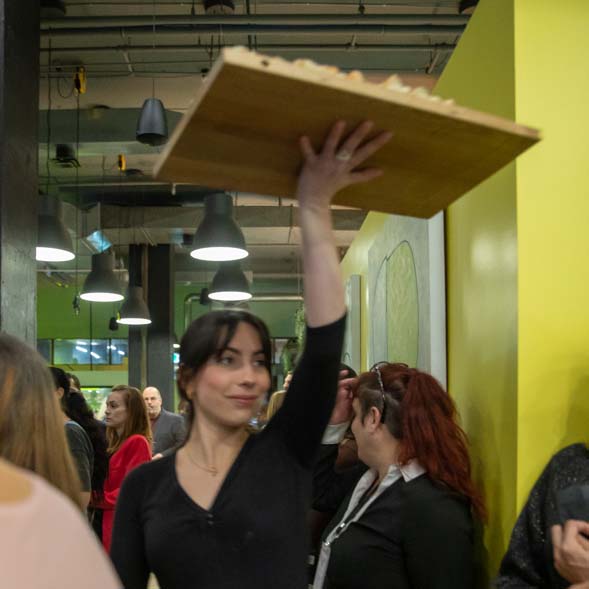 November 29, 2022 was festive at District Central! Here is a glimpse of the end of the year cocktail party that took place at restaurant Chabanelle.
Read More