Swing ton Lunch; discover local tastes and sounds
Swing ton Lunch summer events officially kicks off on June 20 to the beat of jazz music. The stage is set at the District Central's Place Iona-Monahan for this weekly musical series that will run until August 29. There will be something for all tastes (and ears) during this event that also aims to promote local merchants and their products.
Come out and enjoy your lunch every Thursday in the heart of the District Central, at Place Iona Monahan, and discover the musical wonders the Swing ton lunch series has to offer. From June 20 to August 29, music is on the menu for lunch performed by the likes of local artists and groups, of varying styles and genres, to accompany the dance of forks, knives and spoons to create the perfect mix of notes. The organizers of the Société de développement commercial (SDC) District Central in collaboration with La Centrale des Artistes have put together a varied – and alluring – program to create the perfect outdoor break, enhanced this year by an updated layout and attractive new furniture to accommodate more people. From jazz to tropical house, swing and hip-hop (with a DJ set by Random Recipe to close out this event), there is something for everyone!
Summer Playlist
June 20:Jo-Annie Boudreau duet (jazz) | June 27:The Melodic Flat Sharps (blues, jazz, swing) | July 4: Ryan Lague Swing Orchestra (swing) | July 11: Marc Wencelius (swing) | July 18: Rodrigo Simoes (Brazilian jazz) | July 25: Gypsy Avenue (Gypsy jazz) | August 1: DJ Hools and saxophone (tropical house) | August 8: Téhu (trip hop, electro-jazz) | Augusy 15: Elijah Mansevani (R&B, soul) | August 22: Masson Stomp (swing- jazz) | August 29: DJ set by Random Recipe (hip-hop).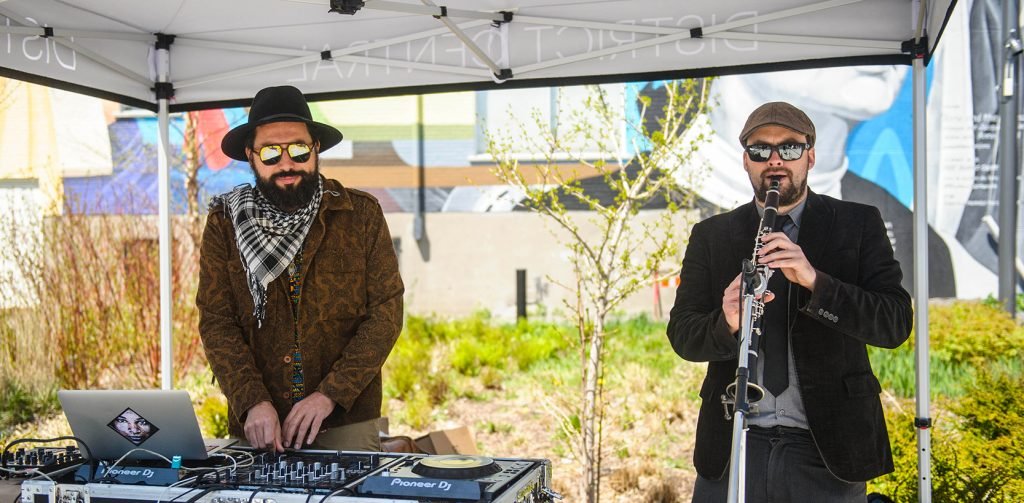 Discovery is at your fingertips
Discovery will be the magic word of the Lunch Swing event. In addition to music and local talent, the culinary component will also be represented, with a beautiful palette of flavours from in and around the neighbourhood. Participating merchants, all District Central members, will have the opportunity to present and taste test their products. The ideal way to mix business with pleasure!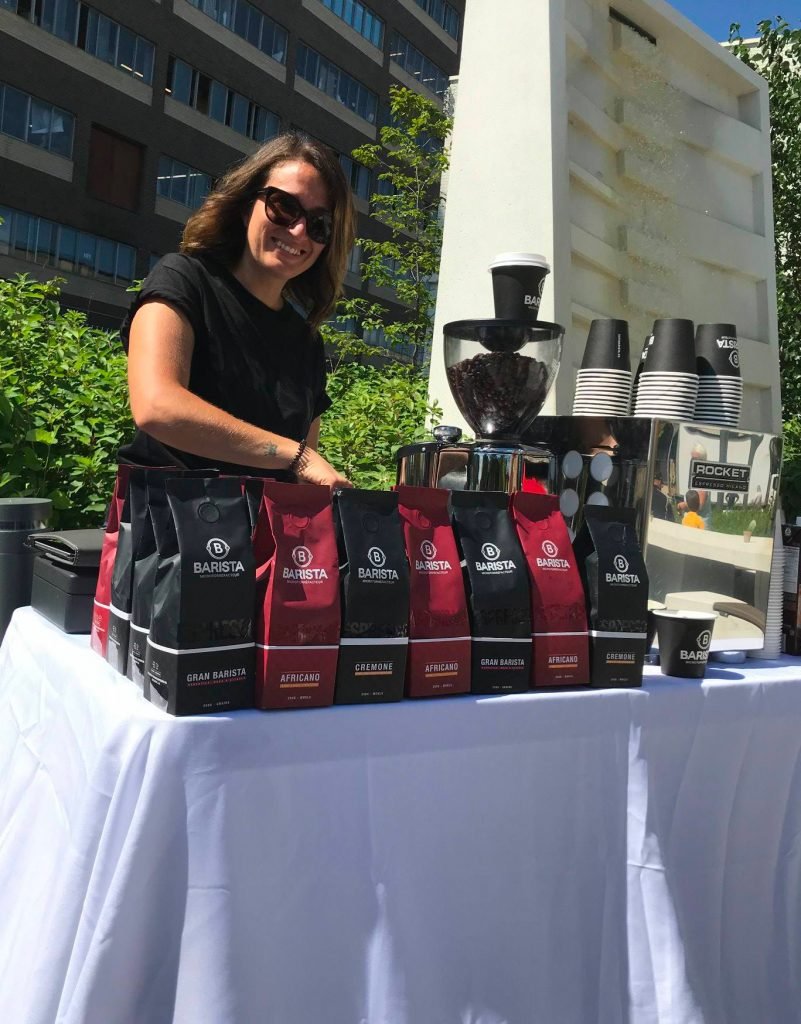 Once again, diversity will be the main focus, with an emphasis on quality and tasting (increases pleasure), and maybe even some discounts on the services offered. For example, you can try AnnaKhil's fresh-baked goods (June 27), savour the fruits and vegetables of Lufa Farm (July 11) – a pioneer in urban agriculture, sip Kombucha at Autour du Pot's kiosk (August 8), try Marché Ahuntsic-Cartierville's fruit brochettes and smoothies (July 18 and August 15) – a non-profit organization that promotes access to vegetables and fresh fruit at affordable prices – better yet grab a seat at Café Barista's espresso bar (August 29), who never misses out on the chance to share its passion for this multifaceted drink that brings people together.
The icing on the cake is that you can clear your head and relax on one of the large mats provided by Atelier Balance, who will be on site offering three 15-minute blocks of yoga followed by a short meditation break. This is a peaceful way to get your day back on track.
Lunch Swing, every Thursday from June 20 to August 29. Facebook event page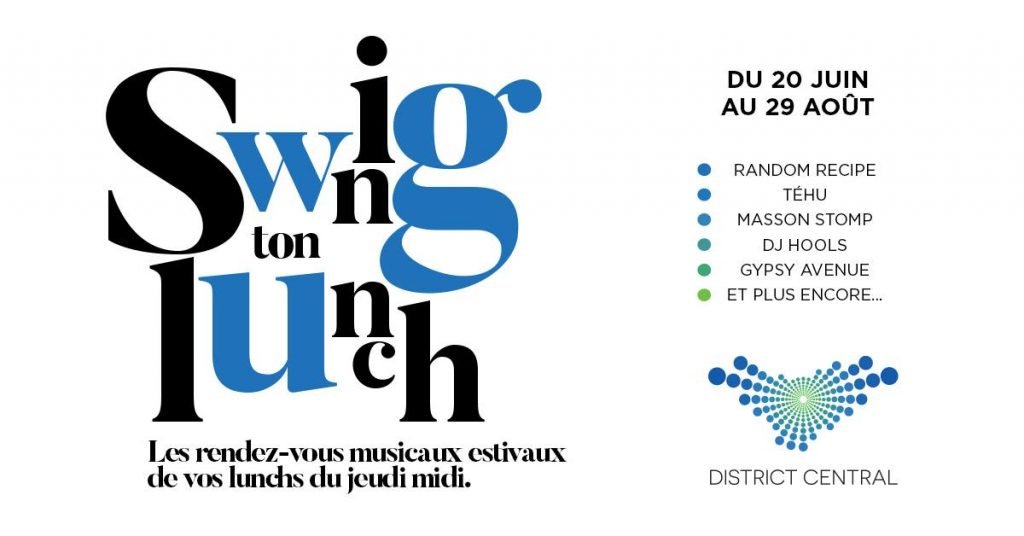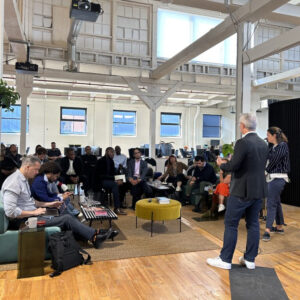 Dedicated to the international development of French businesses, the Paris-based organization Mieux Entreprendre recently chose District Central as its first stop on a tour of North American business districts, before…
Read More