Royal's mixed concepts : eat-in or take-out!
For the past 6 years, Royal's three travelling trucks have been canvassing Montreal neighbourhoods satisfying the tastebuds off foodies everywhere. Over a burrito bowl, Laurence Berkani, the brains behind the concept, shares her love of customer service management, both in the film industry and the food industry. Already specialized in 3D animation, she set an ambitious goal of following strict criteria in order to embrace the concept of food trucks in a practical, healthy and orginal way.
Since launching her business, her plates are initally created in the kitchen, in the heart of Chabanel, before hitting the streets on one of her food trucks. Recently, this property owner wanted to expand her brand image by opening a cantine-style restaurant with a large glass window terrasse. The team also expanded its services to include catering for weddings, schools and corporate events.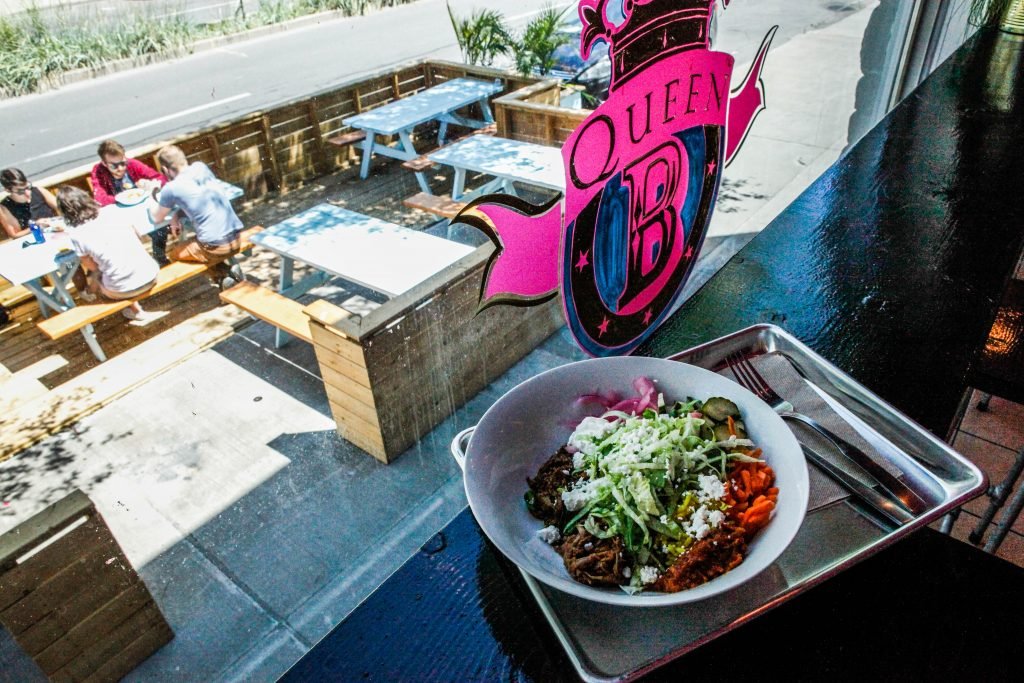 In terms of flavour, Olivier joined the team adding the amazing flavours of jackfruit to the menu. This recipe attracts the likings of pulled pork lovers and vegetarians. This bold chef took a chance on this prepartion method that tastes just as good as any of the original dishes. With freshness top-of-mind, the gravlax marinated in lemon zest and dill is sure to excite the taste buds.
Each truck offers its own style of cooking, "in a confined space, we have to choose 4 to 5 dishes per truck" explains Laurence. You can enjoy Phoenix 1 and its host of naanwichs, Queen B and its burrito bowls or King Bao for poutine and hot dogs. Finding them is simple! This gourmet trio can can easily be spotted on the weekends in the strategic corners of the city: Piknic Électronik, Olympic Park and Cannaught Park.
About the author
Living in Quebec since 2012, Diane Martin-Graser found the best way to appreciate Montreal's patrimony by writing themed articles. Fan of photography since she was 16, she started using silver film first during her stay at Lille. Since then, her focus has been on urban and social perspective. Also collaborating with Une Parisenne à Montreal blog and the 5th season of Printemps Numérique, Diane wants to help you discover the singular atmosphere of Montreal creation with an authentic and original twist.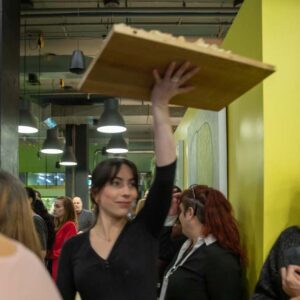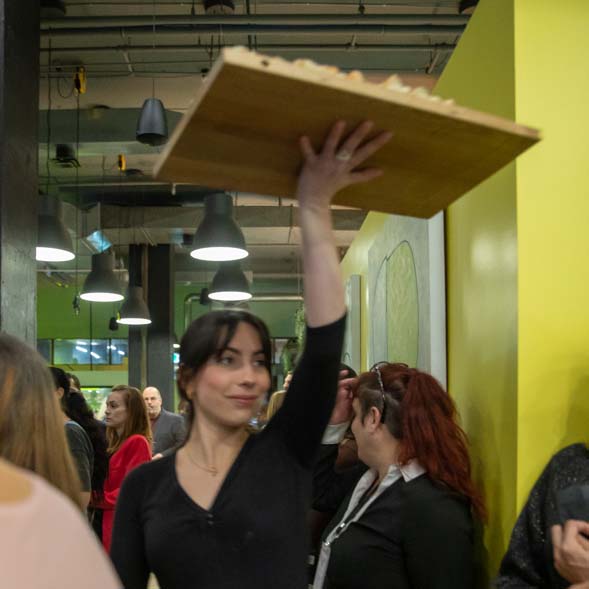 November 29, 2022 was festive at District Central! Here is a glimpse of the end of the year cocktail party that took place at restaurant Chabanelle.
Read More