Maison Marie Saint Pierre
Located in the textile sector, Maison Marie Saint Pierre has an identity all of its own. Marie built the foundation of her work by experimenting at Collège Lasalle in the fashion world designing jackets that would eventually be sold in stores. Once she had built a steady client base, Marie put together her business plan and created her own unique philosophy.
Originally established on rue Saint-Ambroise in "Studio de Rêve", the Maison moved to Chabanel. In fact, Marie Saint Pierre invited herself to join other designers in a more secure building with floor space of nearly 25,000 sq.ft. In a single location, she supervises production, the work shop and the show-room. The proximity to suppliers throughout the manufacturing process: sizing, assembling, pressing, are all assets that optimize the working conditions of her team.
Today, we recognize her personalized approach that translates her creations into distinctive and perennial pieces. As founder of the Maison, she plays with textures and volumes to create a blend of comfort and functionality in the fabric. Multi-functional purpose is part of her creative process and gives the clothing efficiency while maintaining its esthetic integrity.
Marie Saint Pierre does not hesitate to mix abstract design and shapes. Whoever said that luxury couldn't be comfortable? If there exists an innovative label at the technical and creative level, it can be found at this address creating functional and comfortable fashion. The fashion-conscious may have dreamt it, but Marie Saint Pierre created it!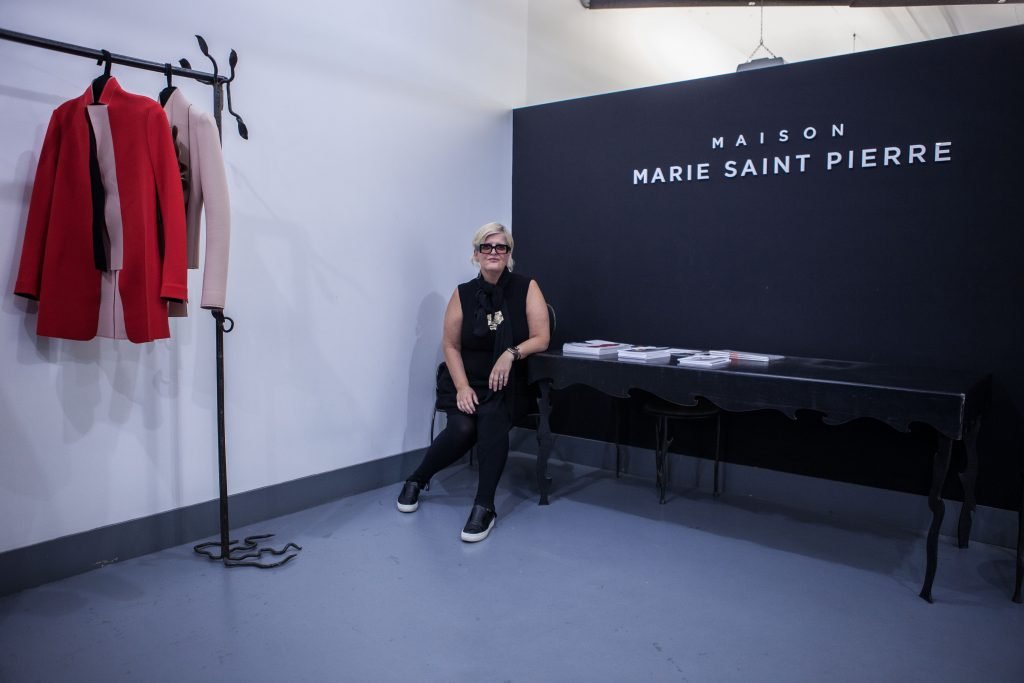 Living in Quebec since 2012, Diane Martin-Graser found the best way to appreciate Montreal's patrimony by writing themed articles. Fan of photography since she was 16, she started using silver film first during her stay at Lille. Since then, her focus has been on urban and social perspective. Also collaborating with Une Parisenne à Montreal blog and the 5th season of Printemps Numérique, Diane wants to help you discover the singular atmosphere of Montreal creation with an authentic and original twist.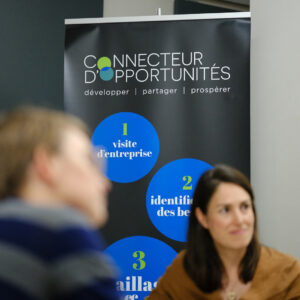 On the initiative of the SDC and Communautique, several businesses in the District Central came together at Maison Marie Saint Pierre on June 15, to participate in a collaborative circle…
Read More