Focus on Femmes de Carrière: the trendy wardrobe
The adventure of the Quebec brand began between Albert Dayan and his father in 1976. While following the trends of the luxury sector, their philosophy is to offer active women a series of sophisticated pieces that can easily be worn in business circles, weddings or cocktails. Suit, jackets, dresses, coats… Femmes de Carrière thinks of all the essential elements that women can exchange at will and according to the circumstances.
Today, the Dayan brothers coordinate the management of operations. Mylène and Gilles Dayan joined their brother to develop the image of the label, which has established itself in the most attractive cabinets.
In the beginning, the founders only offered their collections at renowned retailers. Clients make their wardrobes in the Hudson Bay, Eaton and Holt Renfrew departments. In early 2000, the brand enjoyed tangible success and opened its own stores in major Canadian cities: Toronto, Calgary, Ottawa and Montreal.
Since the company was founded, the collections have been created in Montreal, in the Fashion district. Important steps such as patronage, drawing and sample preparation remain in Chabanel's workshops under the direction of Sandra Angelosi. The designer's creative framework reveals an attention to detail in the forms and prints with a refined touch. A result that unveils feminine beauty in a harmonious fabric whose shape makes the difference.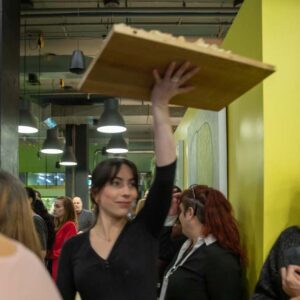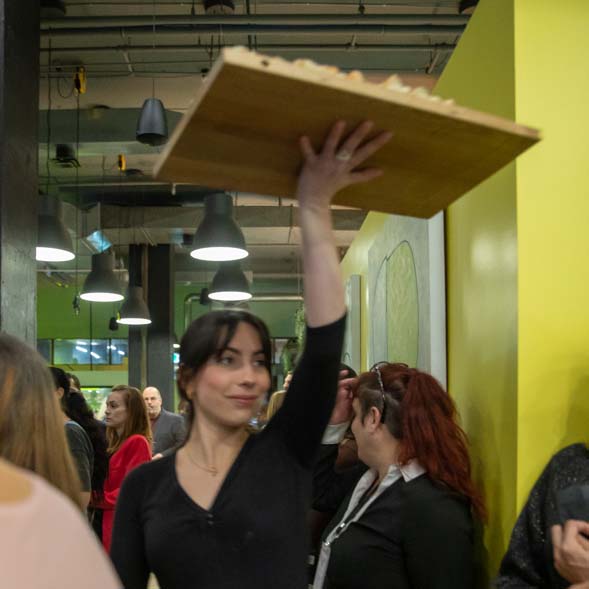 November 29, 2022 was festive at District Central! Here is a glimpse of the end of the year cocktail party that took place at restaurant Chabanelle.
Read More