District Central businesses pushing through the COVID-19 pandemic
In the tense context related to COVID-19, many Quebec businesses have started manufacturing masks to prevent the spread of this insidious virus. This is especially true in the District Central, where fashion and textile brands are contributing to the national solidarity movement, while waiting for better days ahead. Maison Marie Saint Pierre and Au Noir are prime examples; let's take a look at what they're doing…
AU NOIR
This brand specializing in men's fashion has also embarked on the production of reusable masks, without abandoning its core business. They are mainly made of cotton with a filtration capacity of more than 70%. Various triple-layer models are available to individuals, in different colours and styles. Au Noir also supplies gowns for hospitals and labs, and plans to manufacture masks for children.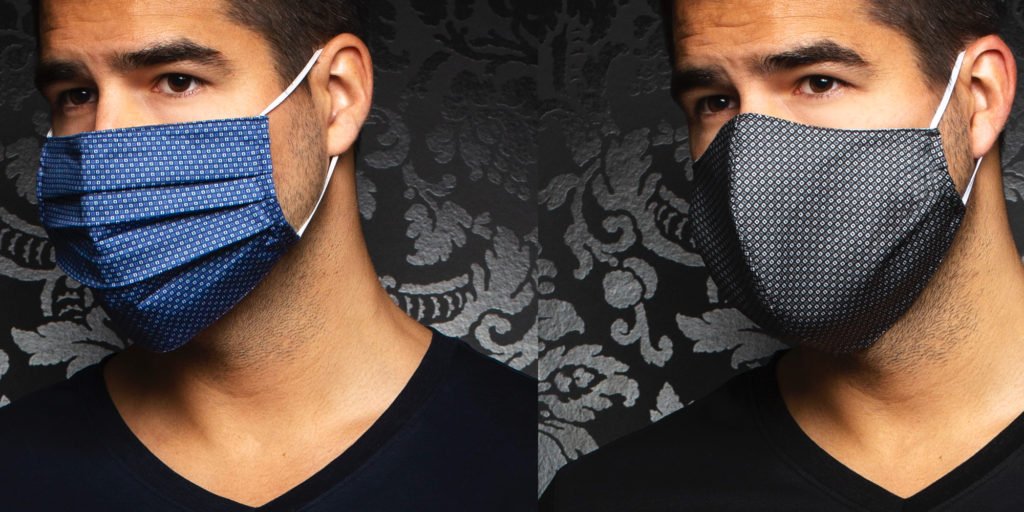 Like many Quebec businesses, the company managed by Jonathan Sibony had to adapt in record time and reduce its workforce to meet social distancing guidelines. To cope with high demand, its leader relies on two on other companies he owns, namely Chemise Empire et EcoUniform. Every week, 30 000 to 40 000 masks come of the productions lines, mobilizing about 100 people at the three sites. Expect between 10 and 20 days to receive your order.
MAISON MARIE SAINT PIERRE
Within this company named after the famous Quebec designer, the production of masks has quickly become a reality, born out of the request of a client who owns a clinic. "From there, since we had already developed prototypes, we figured we could also make them available to our individual clients on our website," says Marie Saint Pierre. The arrival of the virus did not spare her company, forced to lethargy by this invisible evil. With barely a dozen employees, as opposed to the regular 72, Maison Marie Saint Pierre maintains a minimum of activity in its offices located on the emblematic Chabanel street. On site, a small organization was set in motion, taking into account social distancing between people who are busy designing these face shields that have become indispensable to the population.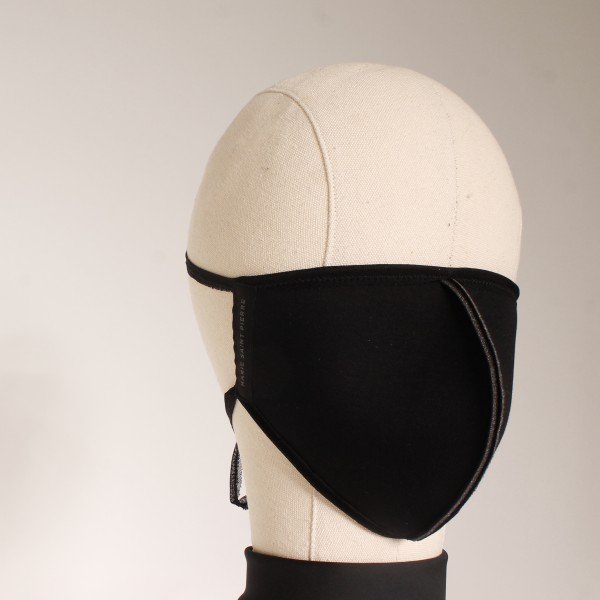 Made of washable and recyclable material, these non-medical masks stamped with the Maison Marie Saint Pierre name are manufactured in small quantities, remaining faithful to the brand's assembly methods. "We try to make them as glamorous as our regular products. We want these masks to respect the fundamentals of our house, in terms of comfort, technicality and aesthetics." Four models of different styles are available on their website, some of which have a lining so that a filter can be inserted.
In the future, Marie Saint Pierre does not rule out the possibility of picking up the pace. "We are currently checking whether we can move to an industrialized production by simplifying some of our processes." The company is also considering supplying other sanitary products, specifically gowns, but also visors.
THERE IS STRENGTH IN NUMBERS
Solidarity is not limited to the world of fashion and textile. Other economic sectors in the District Central are participating in the national effort by manufacturing masks or sanitary equipment. To learn more, you can read our blog post published on May 7.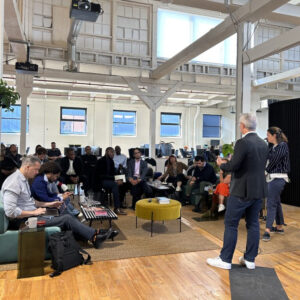 Dedicated to the international development of French businesses, the Paris-based organization Mieux Entreprendre recently chose District Central as its first stop on a tour of North American business districts, before…
Read More