The four owners of Bloc Shop have paved the way for bouldering enthusiasts on Chabanel West. Beginner and advanced athletes can overcome some one hundred "obstacles" in this industrial style facility of more than 20,000 sq.ft. Mixing business with pleasure, Cloé, Fred, Nick and Michel launched their business venture in July 2014 with a first location in the District Central and a second location in the Hochelaga area in 2017.
Unlike traditional climbing, block sections are creatively and unexpectedly set up. Short movement sequences require strength and ascension technique. Beyond its sporty appearance, bouldering is a sociable and fun way to get in shape. In this Olympic-style setting, visitors can relax in the chill out section, in the café area or around the foosball table. On Friday nights, the Bloc Shop team welcomes musicians and DJs to pump up the crowd with music.
Behind the Bloc Shop name is a team of like-minded individuals. Their unique backgrounds don't stop them from combining their performance and expertise in the sport. Their fair play spirit has allowed them to establish a close cooperation with all climbing gyms in Montreal in terms of free access for employees. In partnership with the Fondation Bouldering Montréal, Bloc Shop is also involved in the mentorship program-Progression MTL-aimed at attracting underprivileged youth to the sport.
About the author

Living in Quebec since 2012, Diane Martin-Graser found the best way to appreciate Montreal's patrimony by writing themed articles. Fan of photography since she was 16, she started using silver film first during her stay at Lille. Since then, her focus has been on urban and social perspective. Also collaborating with Une Parisenne à Montreal blog and the 5th season of Printemps Numérique, Diane wants to help you discover the singular atmosphere of Montreal creation with an authentic and original twist.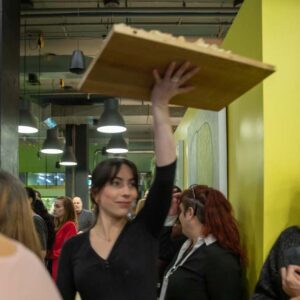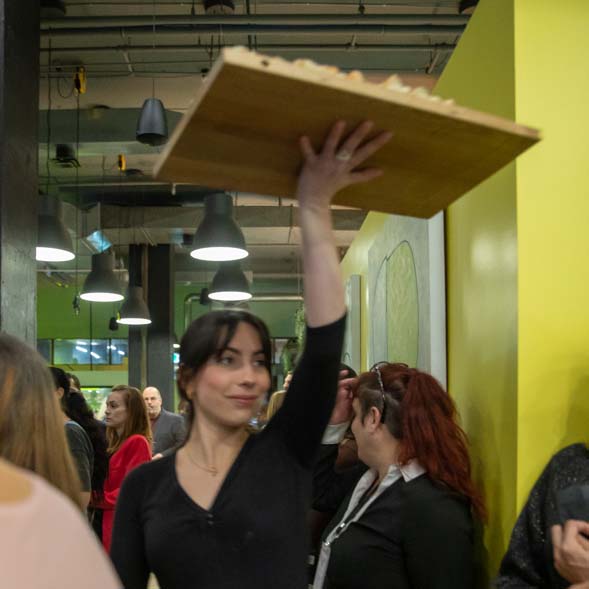 November 29, 2022 was festive at District Central! Here is a glimpse of the end of the year cocktail party that took place at restaurant Chabanelle.
Read More