Big Bloc: A passion for mushrooms
Established in 2019 in the offices of Centre Agricole in Montreal, the Big Bloc workshop is one of many examples of urban agriculture flourishing in the District Central. This company, that most recently quadrupled its production space, intends, in the future, to focus on training, in a field – mushroom production – that continues to suffer from a lack of communication and visibility.
The role of producer cannot be improvised! Just ask Virginie Boivin-Jodoin and Gabriel Vallée, who founded the Big Bloc company that is dedicated to the production of gourmet mushrooms. A demanding production, with no downtime, subject to strict sanitary rules, where maintenance and cleaning of equipment account for a signification part of the work.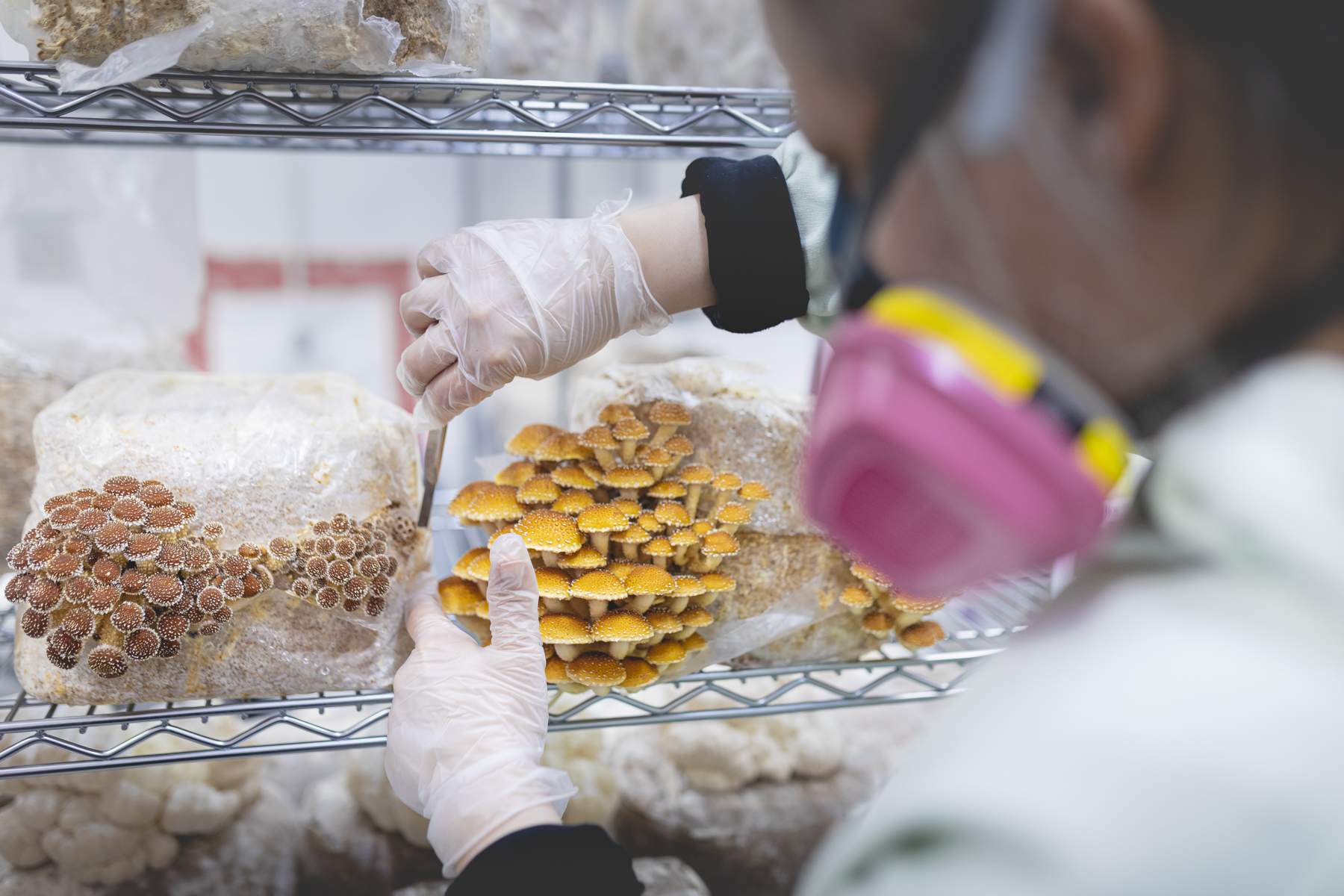 For this couple from the restaurant industry, who had to learn every aspect of entrepreneurship, from accounting to production to the installation of ad hoc equipment, why mushrooms? "Because they are good and extremely attractive", says Virginie without hesitation. Before starting their own business, she and her partner were eager to pick mushrooms and learn the range of species, until the day they decided to make it their business. Today, Big Bloc does business with restaurants, individuals, but also distributors, such as in the borough of Rosemont-La-Petite-Patrie, where you can buy their mushrooms [different varieties of oyster mushrooms, pholiotes and hydnes] in gourmet shops like Le Point de Rosée and Chez Clémentine. Any unsold mushrooms are used to make spices; waste in not on the agenda of this small business, which is determined to develop its range of processed products.
Overcoming popular misconceptions
When they decided to embark on this adventure, they discovered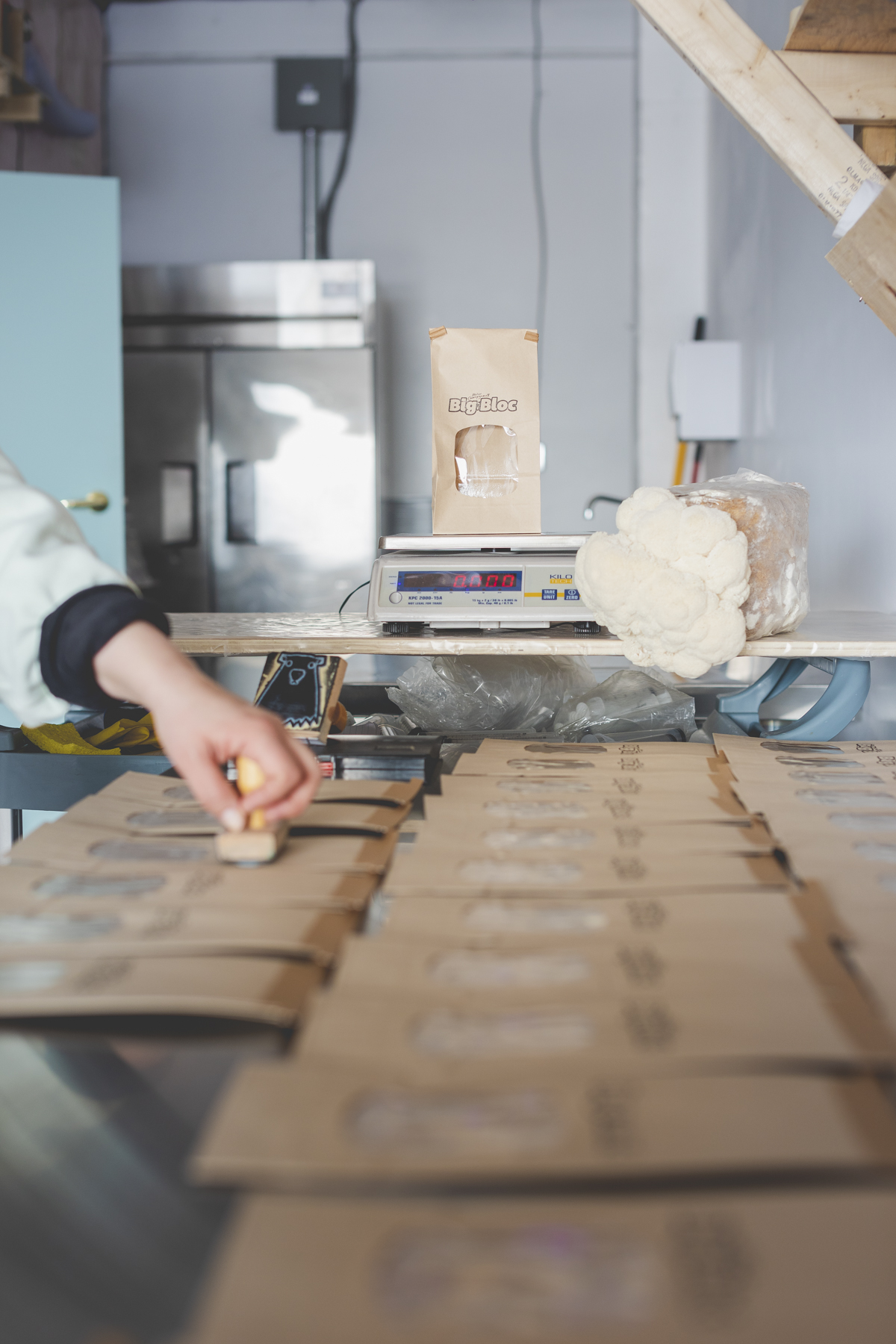 the basics of the trade from the comfort of their own home. According to the co-manager, this is not something that can be rushed into. "We want to take things one step at a time, with a focus on customer contact". In 2018, the consumption of their production was limited to their friends and themselves. One year later, they set up shop in the District Central, after having been contacted by Jean-Philippe Vermette, Director of Centre Agricole, where other urban farms had already established themselves. This was a call that seemed almost providential, seeing as how difficult it was for them to find a place. "It was very complicated; it took us months", recalls Virginie. The hardest part was convincing property owners, who were often reluctant to host mushroom growers. Virginie Boivin-Jodoin couldn't hold it against them, blaming their refusal on ignorance and prejudices surrounding a culture that suffers from a lack of visibility, but also from a lack of support and financial backing, and still remains a mystery to many. "When we say we are going to grow mushrooms; people imagine them growing on walls. People think about mould, odours and health risks."
An increased emphasis on training
For many weeks, the Big Bloc duo has been working on the transformation of its workshop, which includes a greenhouse and laboratory, where they produce high quality mycelium and seed blocks. "We quadrupled our space, which allowed us to increase production from 50 kilos to 200 kilos of mushrooms per week", explains Virginie, emphasising their ambition to remain a company with a human size. Thanks to a fairly flexible business model, that allowed the company to acclimatize to the tense COVID-19 context, Big block was able to continue to supply it customers, including some large buyers.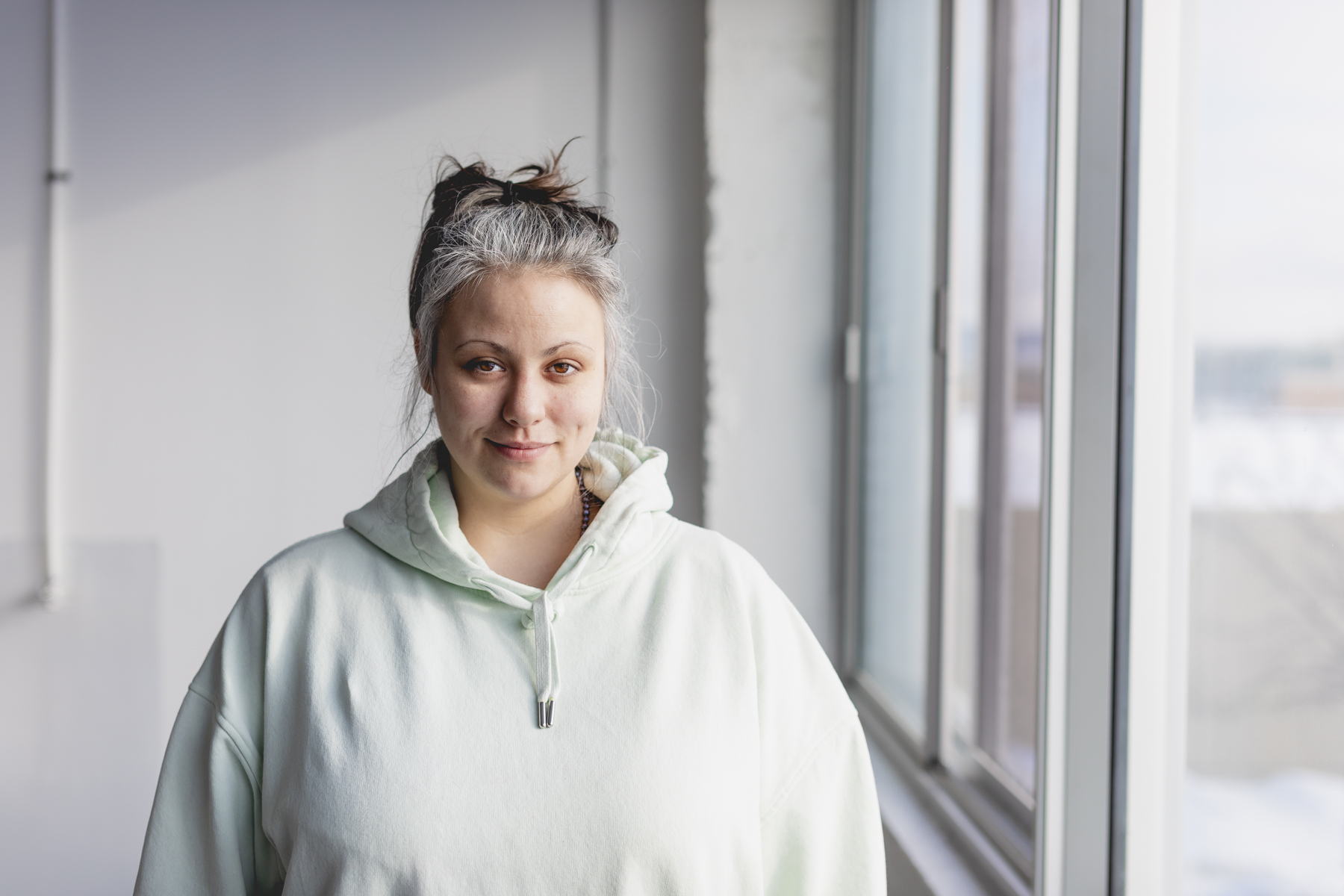 In the future, the business wants to put an emphasis on training, which is currently limited to a partnership with the Sentier urbain organization. Individuals will have to be patient in the meantime. But their time will come, promises Virginie Boivin-Jodoin, who is very motivated by the idea of sharing her experience and communicating her passion, even in schools. Another avenue Big Bloc intends to explore.
Article by Olivier Pierson
If you want to know more about urban agriculture initiatives in the District Central, check out our documentary on the subject: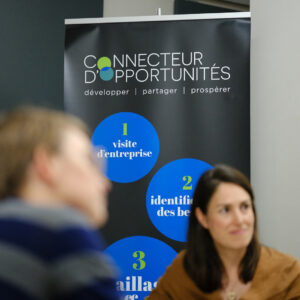 On the initiative of the SDC and Communautique, several businesses in the District Central came together at Maison Marie Saint Pierre on June 15, to participate in a collaborative circle…
Read More