Around the table with Antoine au Quotidien
A love for cooking goes a long way. After 10 years in marketing, Antoine Masson-Delisle has traded in his business suit for an apron and now offers culinary solutions to Montrealers. His adventure started in his parents' kitchen. While he prepared lunches for his close friends, the idea of taking things to the next level was brewing in his mind. This self-made man took a gamble on reaching a wider audience by opening his own food shop.
Starting from scratch, Antoine was looking for the best location to source suppliers, record his video clips and set up shop to get things cooking. Louvain Street was the right compromise to ensure easy delivery to his customers residing north and south of the Island of Montreal. "We handle 350 deliveries per week and Chabanel is located right next to major thoroughfares" which suits the business needs of this ambitious caterer.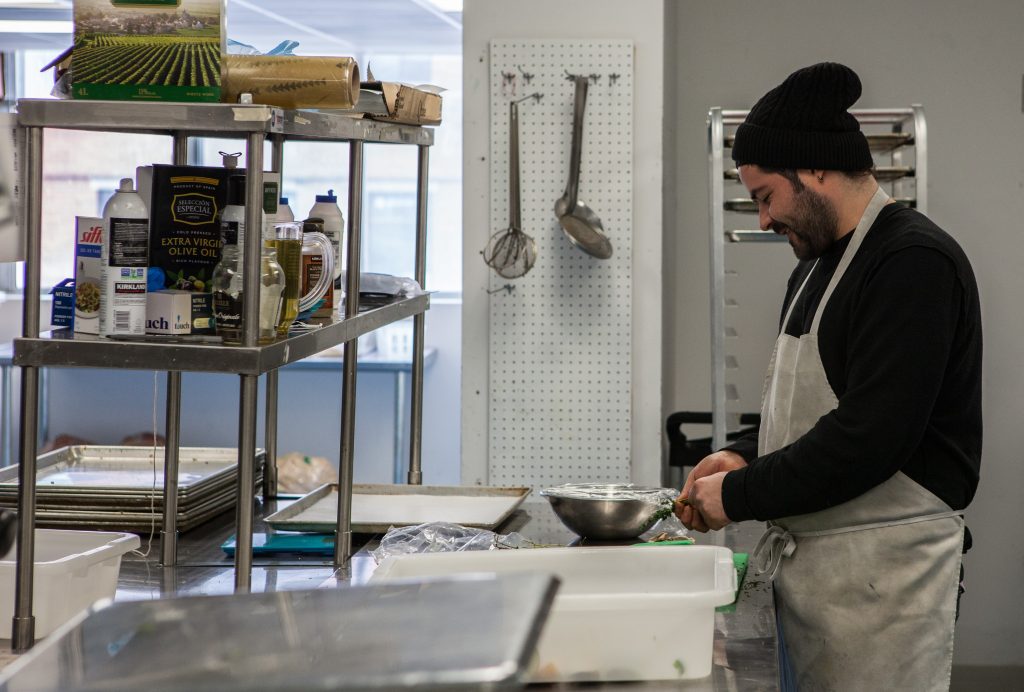 Each week, some thirty products are available for purchase on the website and are refreshed according to the head chef's culinary desires. In the near future, Antoine is hoping to launch his own line of sauces and condiments. Meats and vegetables are carefully selected to ensure the highest quality and the best flavours the season has to offer: "Rang 4 provides us with hormone-free pork", he shares about the pig breeder.
Antoine au Quotidien adopts an active environmental approach by reducing waste. All menu options are delivered in reusable coolers and containers that clients can eventually return to the delivery team. This eco-friendly, culinary experience is just a click away, and the definition of responsible consumption!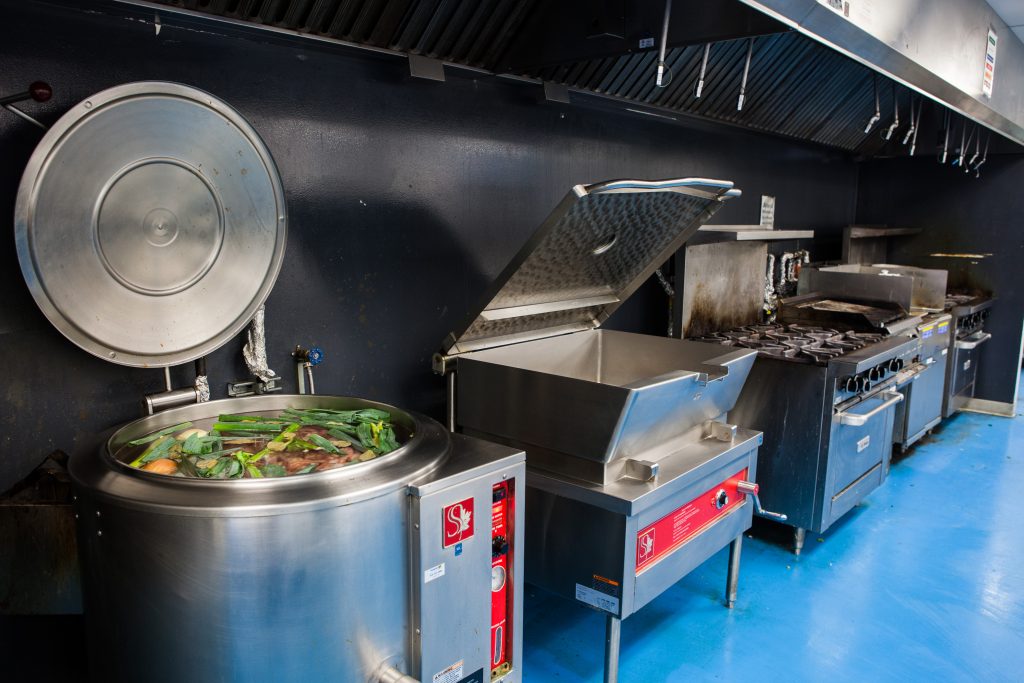 About the author
Living in Quebec since 2012, Diane Martin-Graser found the best way to appreciate Montreal's patrimony by writing themed articles. Fan of photography since she was 16, she started using silver film first during her stay at Lille. Since then, her focus has been on urban and social perspective. Also collaborating with Une Parisenne à Montreal blog and the 5th season of Printemps Numérique, Diane wants to help you discover the singular atmosphere of Montreal creation with an authentic and original twist.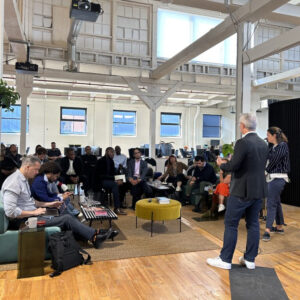 Dedicated to the international development of French businesses, the Paris-based organization Mieux Entreprendre recently chose District Central as its first stop on a tour of North American business districts, before…
Read More