An urban cidery in the District Central
Born in 2020 in the midst of a health crisis, Cidre Sauvageon broke into the cider market with its first bottles earlier this year. Partially derived from an experimental orchard in Mercier, in the Montérégie region, its production is transformed in the District Central, specifically at the Centrale agricole. A selection of four vintages will be sold, but others could be added to the lineup in the near future.
Although they had envisioned wandering through vineyards, their professional fate was sealed in the heart of an orchard. Having to choose between wine and cider, Pauline Macera and Raphaël Lefort opted for the latter, even though the former would provide varietal wines for them, thanks to training in one of the great wine regions of France (Burgandy – not to mention it), and an experience gleaned from vineyards situated in the Eastern Townships.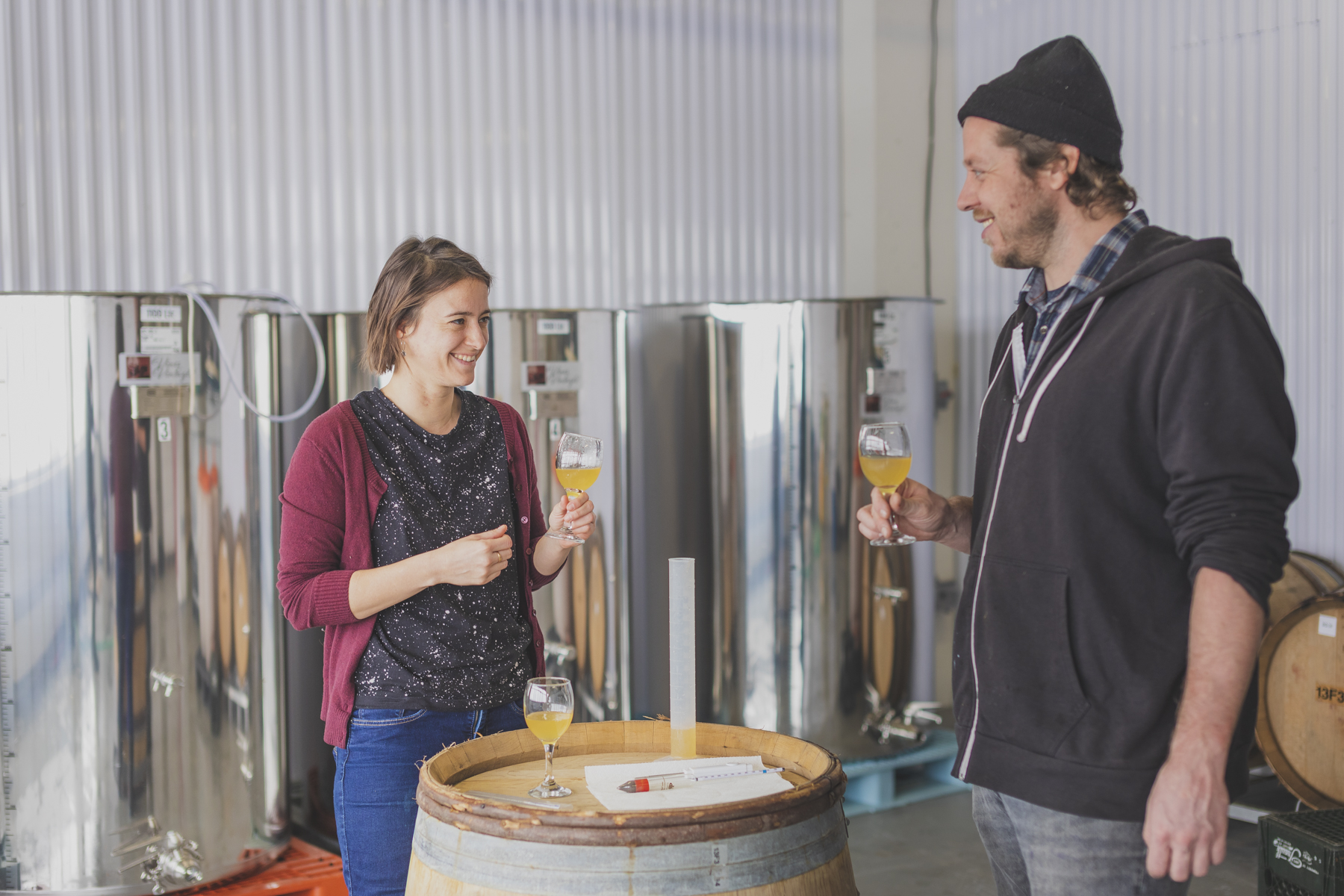 Valuable help
In March 2020, as the COVID-19 pandemic forced the world into confinement, these 30- something associates created Cidre Sauvignon, with the valuable help of Arterre, a service that facilitates access to the agricultural world through agreements between owners and aspiring farmers. That is how they met Caroline Tardif, who manages Fromagerie Ruban Bleu, in Mercier. She rents them an organic orchard created by her late husband, Jean-François Hébert, an agronomist specializing in fruit crops who poured a lot of energy into patches with more 150 varieties of apples, as well as other fruits such as pears, currants and gooseberries. It was a godsend for Pauline and Raphaël, who intend to make the most of this experimental field in the Montérégie region.
7,000 bottles to start
Once harvested, the apples from the orchard, as well also other organic varieties purchased from another supplier, arrive at their District Central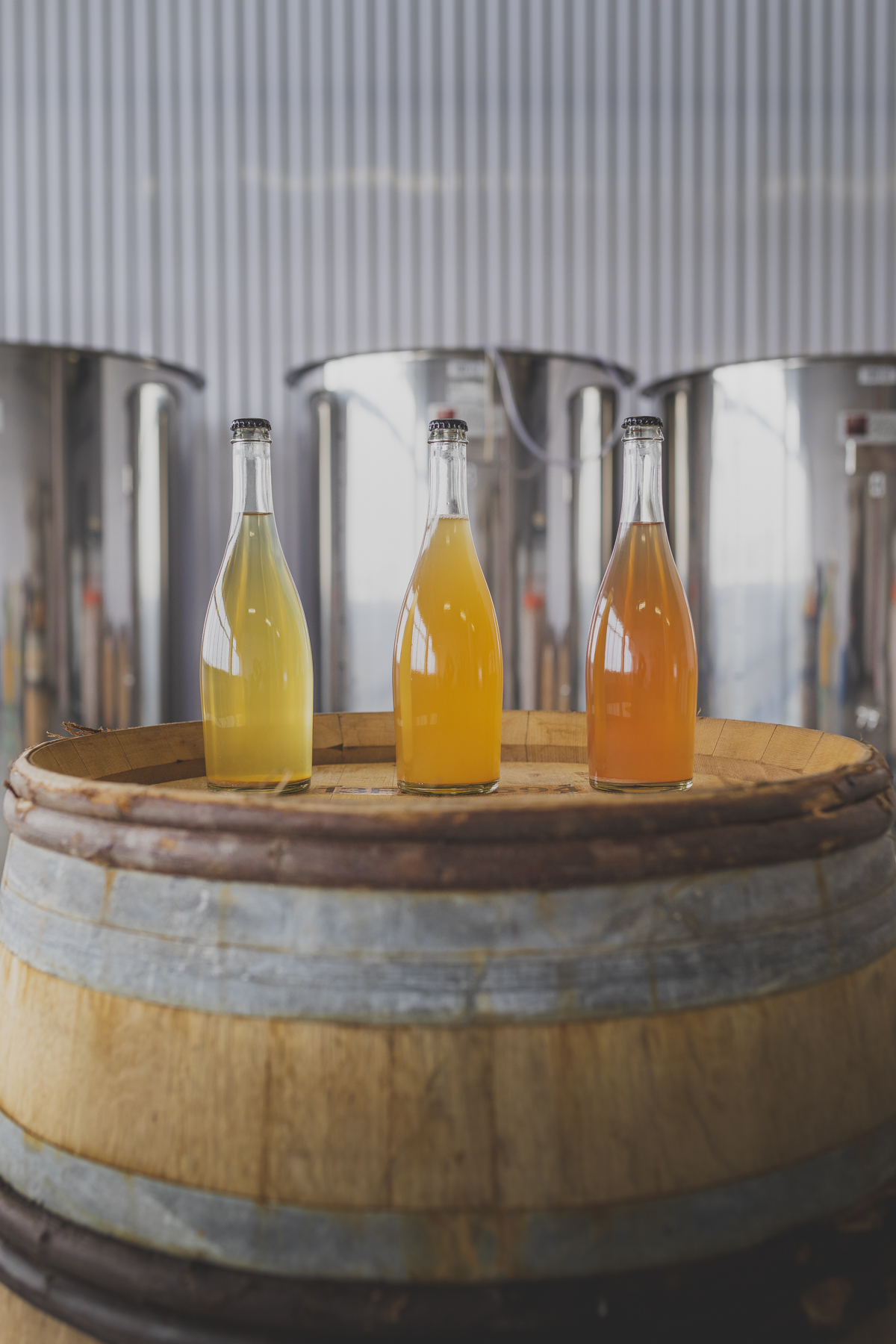 office, located on the 3rd floor of Centrale agricole, in which they invested last August. It is in their atypical cellar that the fruits are transformed and bottled. There are three barrels in particular directly imported from Burgandy, in which the apple juice will ferment "for a month or a month and a half", explains Pauline. Approximately 7,000 bottles are expected this year, with a probable increase in production, although industrial quantities are not expected. "We are capable of producing between 10 and 15 thousand bottles, because we are limited by the capacity of our space, which is only 1,500 square feet," says the co-manager.
Aromatic combinations
The urban cidery is expected to market its first bottles of cider in May, mainly in gourmet food shops to start, as its operating licence does not allow them to sell directly to individuals. "When the time comes, we will announce on our Instagram page where our products can be purchased," says Pauline, who relies heavily on social media to promote their business. The District Central could be one of their sales outlets, starting with the Marché Ahuntsic-Cartierville, which has expressed an interest through its director, César Herzele.
For the moment, four vintages will be available to customers, including one made entirely of apples from the orchard in Mercier. The remaining assortment will focus on a mix of apples, with for example and apple-pear-plum version, and another made with pitchounette, an uncommon apple grown in France. Other assortments are to be expected in the coming months, probably this summer, with the birth of, if all goes well, three additional vintages, including a cider that marries apple, pear and elderflower. Among its many other projects, Cider Sauvignon is not short on ideas to stand out and make its mark in a growing industry in Quebec, in which there is no lack in supply. "We would like our ciders to evolve with grape marc or wine lees", confesses, as examples, Pauline, who has not totally turned her back on her first love. "We hope to one day be able to plant vines." But that's another story; another chapter to write. Everything in its own time.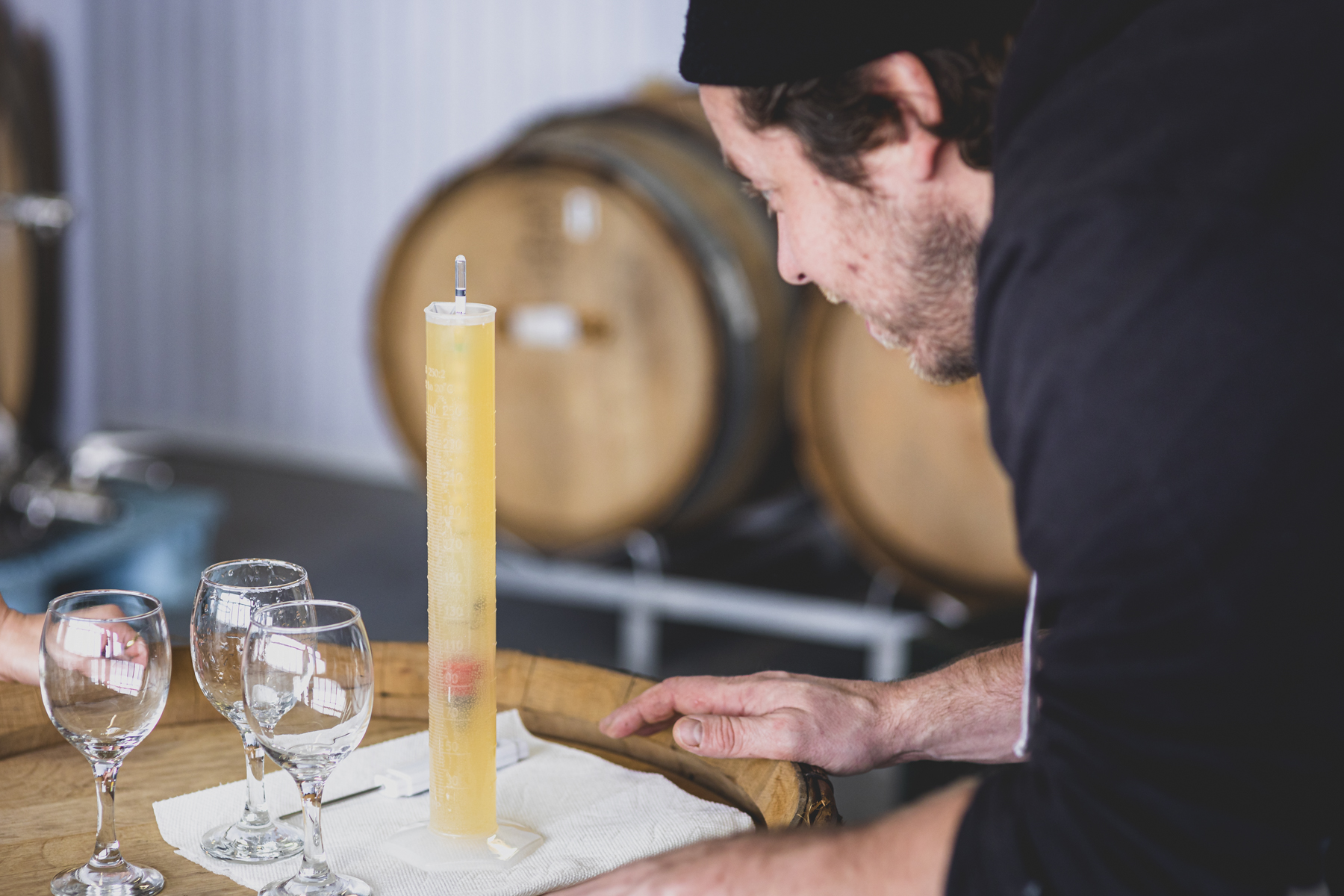 If you want to know more about urban agriculture initiatives in the District Central, check out our documentary on the subject:
Article by Olivier Pierson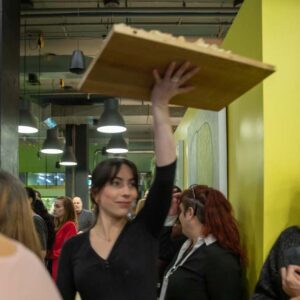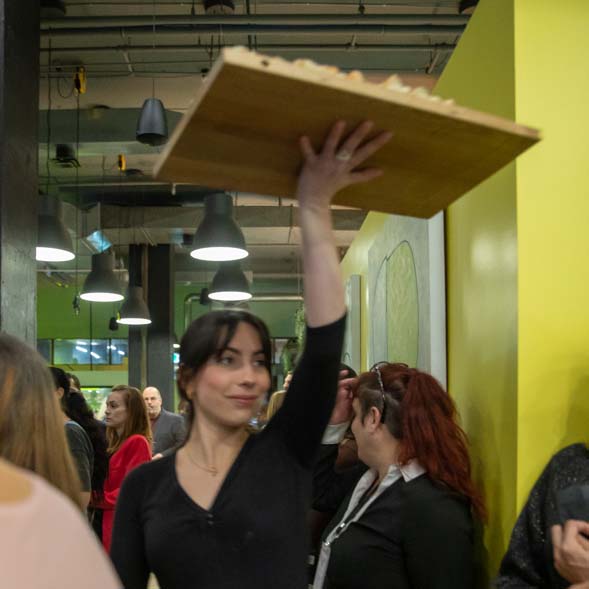 November 29, 2022 was festive at District Central! Here is a glimpse of the end of the year cocktail party that took place at restaurant Chabanelle.
Read More