A message from Board of Directors | AGA and BGA combined in September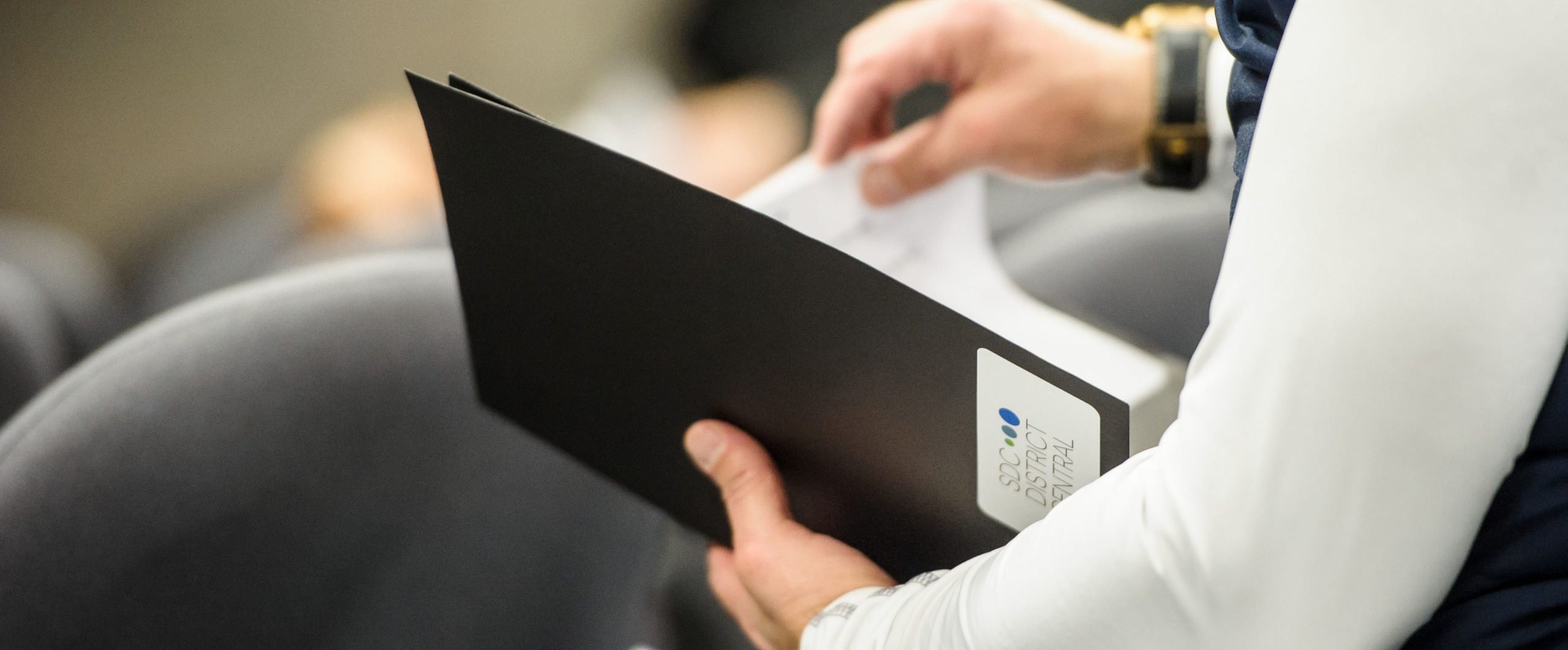 Montreal, May 29, 2020
Subject: Annual General Assembly and Budgetary General Assembly combined in September 2020
Dear members,
In recent weeks, a lot has changed. The COVID-19 crisis has forced many of you to slow down, transform and even suspend operations. That is why the Société de développement commercial (SDC) District Central has also been quick to transform its service offering in order to support you during these uncertain times.
The Annual General Assembly (AGA) was originally scheduled for March 25, 2020. This meeting had three main objectives: to present the actions of the SDC in 2019, to discuss projects planned for 2020 and to elect members to the Board of Directors. Due to sudden and extraordinary circumstances, we were forced to postpone this meeting to a later date. However, you should know that under the Cities and Towns Act, nothing prevents the SDC from holding assemblies virtually, if necessary. It should also be noted that the Minister of Justice and the Attorney General for Quebec announced a measure to this effect on April 29. You will, therefore, be invited to a meeting, in due course, in accordance with regulatory provisions.
The SDC's Board of Directors has expressed its intention to combine the AGA and Budgetary General Assembly (BGA) in September. The directors feel that the timing is ideal and will allow us to overcome this emergency situation. The exact date of this new meeting will be communicated to you shortly.
In the meantime, the SDC will continue to support its members and is now working on transforming its action plan into a recovery plan, which will be presented next September during the combined AGA and BGA. Work towards this recovery plan will be done in collaboration with a dozen entrepreneurs and professionals chosen to represent the diversity of the District Central's economic fabric. Rest assured that your interests and needs are well represented.
It is important to remember that the SDC's mission is based on a vision shared with business leaders and elected members of the territory: to breathe new life into this legendary neighbourhood, to make it shine on a broader stage and to propel it to the very top of Montreal's economic landscape. We need the support and involvement of all those who take the development of this business district, which has so much to offer, to heart.
The SDC District Central is focused on serving its members and offers support at various levels to assist you in this unprecedented crisis. Contact your SDC by telephone at 514-379-3232 or by email at [email protected].
We look forward to meeting you soon!
The SDC District Central's Board of Directors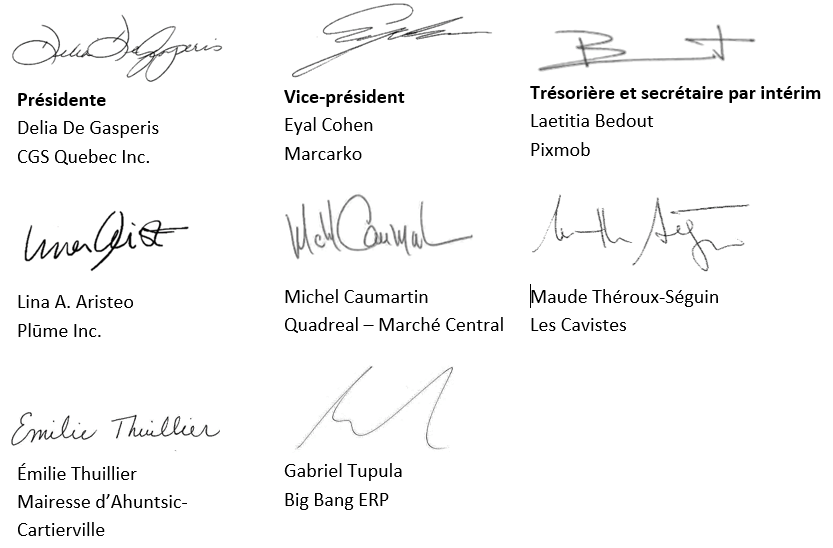 Consult the SDC's 2019 annual report >>
Watch the summary video of the SDC's achievements in 2019 >>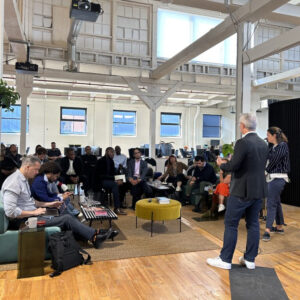 Dedicated to the international development of French businesses, the Paris-based organization Mieux Entreprendre recently chose District Central as its first stop on a tour of North American business districts, before…
Read More