Proud Diamond X Centric Brands: When an experienced business and a start-up join forces
Develop. Share. Prosper. These are the objectives of the District Central's Connector of Opportunities project.  After a few years of going out in the community to identify opportunities for local businesses, the SDC would like to present a portrait of the successful connections made, all of which promote the development of the District Central and facilitate the economic growth of its members.
In the District Central, businesses with years of experience and start-ups co-exist. Case in point, Centric Brands and Proud Diamond had the opportunity to collaborate as part of the SDC District Central's Connector of Opportunities project. Centric Brands has been in the apparel business for many years and comprises major brands, including Buffalo. "Some are fully owned, others are licensed," says Claudia Boyer, head designer at Buffalo David Bitton. "We create a wide range of products, including shoes, accessories, kids' clothes, sportswear, and we sell across North America." Proud Diamond, creates and manufactures in Québec ethical, eco-responsible and conflict-free jewelry from recycled gold and laboratory diamonds. "If you compare them to mined diamonds, they are much more environmentally friendly and ethical because you can be sure and certain of their origin," explains Virginie Roy, the founder of this fledgling business. "They have not been traded for weapons and have not been mined by children or men under appalling working conditions."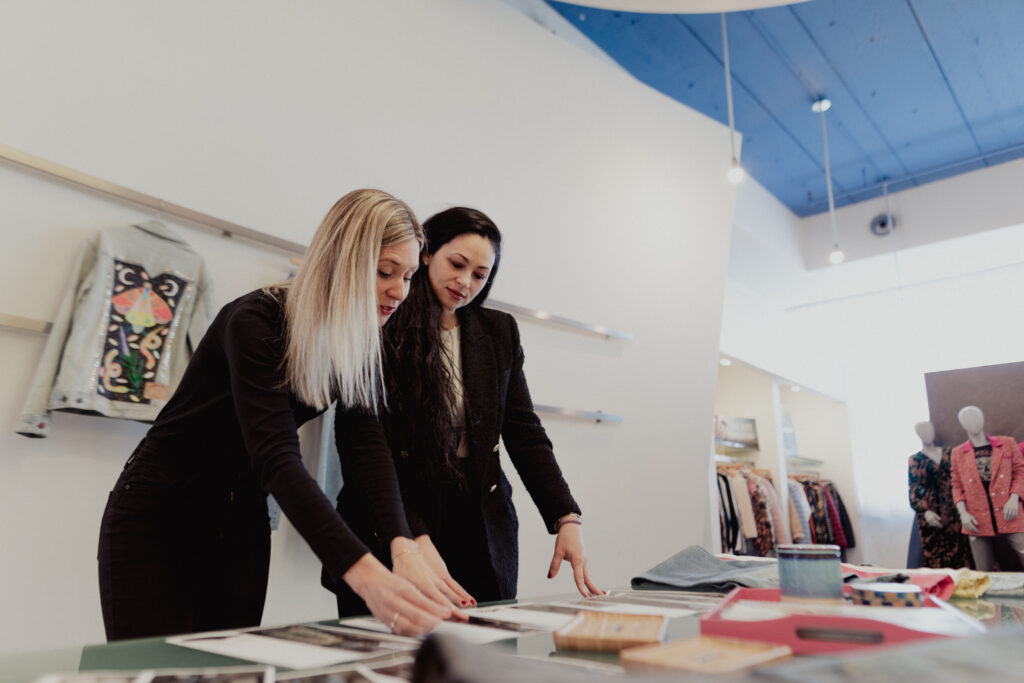 Centric Brands, Proud Diamond and four other invited businesses were introduced at a working committee meeting set up by the SDC District Central as part of the new edition of Montreal Fashion Week. "The idea was to organize different activities throughout the week. Virginie and I both wanted to participate, to be be present, so we decided to join forces and organize a fashion show followed by a happy hour," recalls Claudia Boyer. This collaboration resulted in an unforgettable gathering that took place on the 10th floor of the terrace at 1 Chabanel Street. The two businesses collaborated on the organization and sharing of their networks at this event. "It was an extraordinary experience!" says Virgie Roy. "We were able to draw in people who wouldn't have come if it weren't for either of us. And in my network, people rediscovered Buffalo." "Our products are quite different, explains Claudia Boyer, so to see Virginie's jewelry highlighting Buffalo's clothing, it was simply incredible. We loved the experience!" Virginie Roy was also able to expand her list of newsletter subscribers thanks to this collaborative evening. "That's gold for us," she reveals.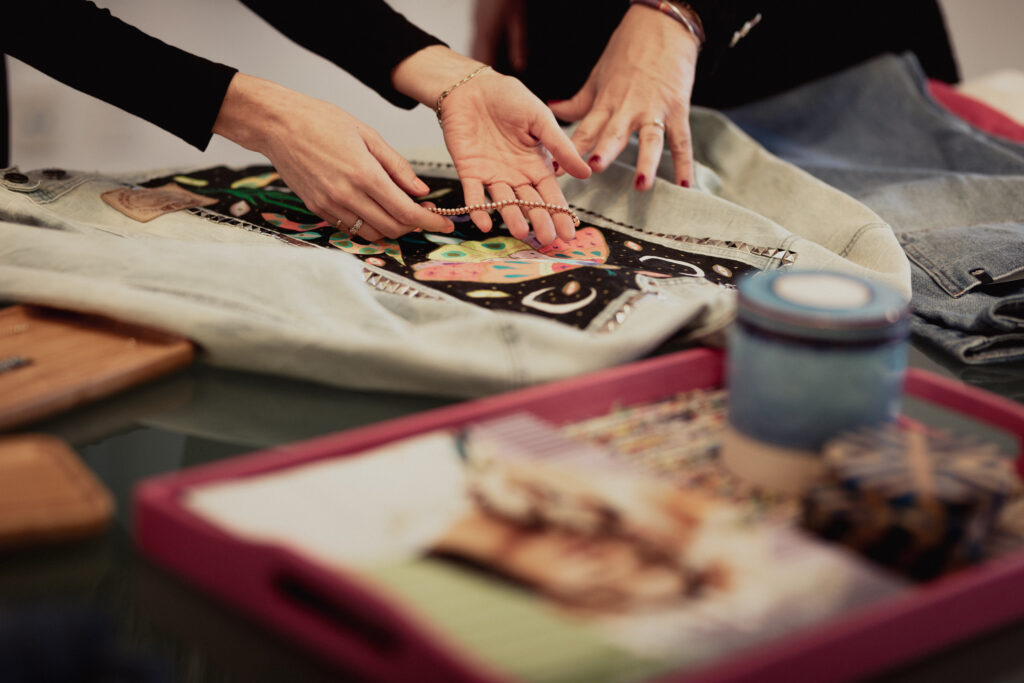 Meetings and events like those organized by the SDC are precious for a start-up like Proud Diamond, and the founder welcomes these occasions. "My company is just starting out, so it's important to make connections and get to know other businesses located in the District Central. It's also interesting to be able to have discussions about my business, because I'm always looking for feedback to improve and get inspired by others." Established brands also benefit. "Virginie's product is eco-friendly. It's something we feel very passionately about at Buffalo for our jeans," notes Claudia Boyer. "We started to make a shift, to opt for more sustainable materials, which leave less of a footprint on the planet. The SDC, by introducing me to other businesses, really makes me want to get involved in the community, to make local businesses shine even more." "The District Central is a beautiful sector rich in history. It was once the fashion district, and we share the common goal of bringing it back to life," says Virginie Roy.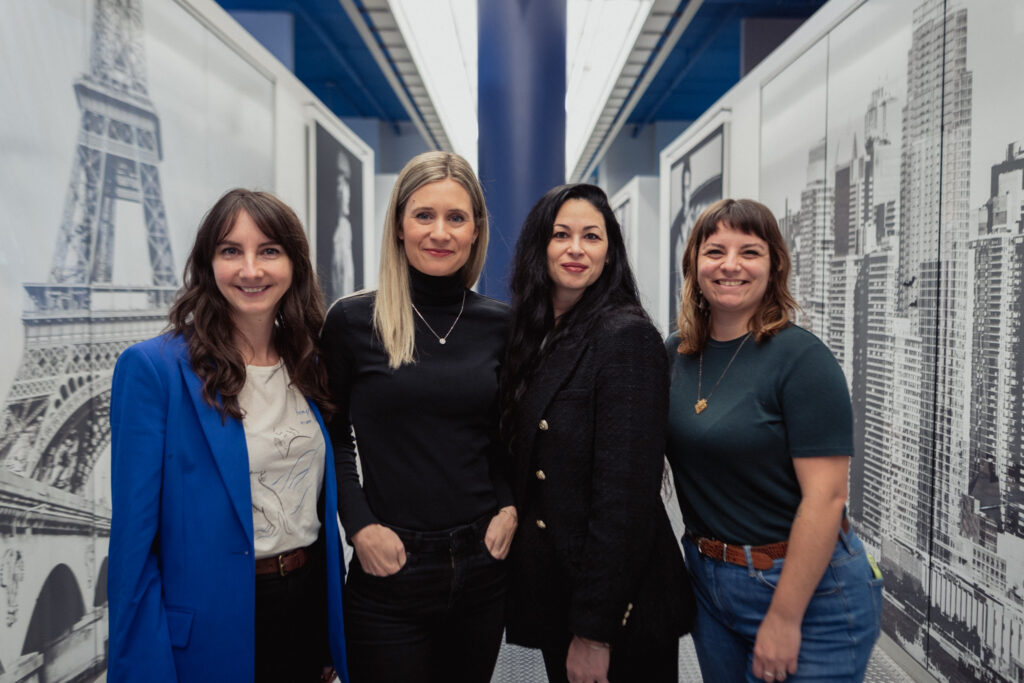 Translated from an article by Elizabeth Pouliot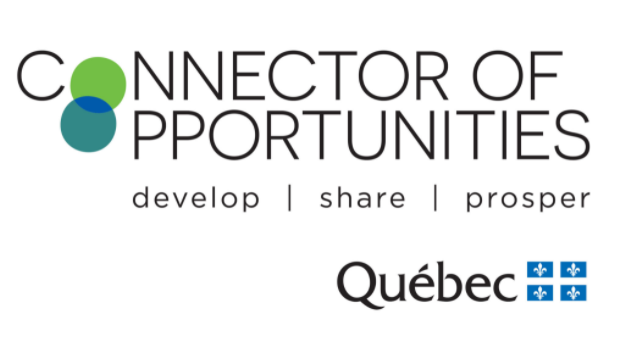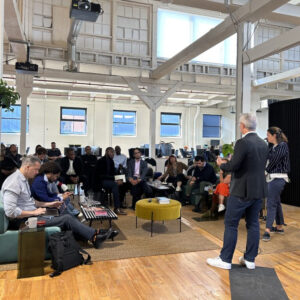 Dedicated to the international development of French businesses, the Paris-based organization Mieux Entreprendre recently chose District Central as its first stop on a tour of North American business districts, before…
Read More