Terra Café: It's a matter of taste
At Terra Café, coffee is a matter of personal taste. Located in the heart of the District Central, Terra Café is an ardent ambassador of coffee, family and quality work. Carlo Granito, the founder, is deeply committed to the quality of his products and to strong supplier relationships built on trust. We sat down with this passionate entrepreneur and humanitarian.
Appearances can be deceiving. This saying is so true for Terra Café, whose simple facade is a front for this well-established and highly-esteemed business in the industry of coffee, which represents a large part of its revenues. It doesn't take long to realize that at 290 Port-Royal West, nestled in a quiet street, caters to coffee enthusiasts and connoisseurs who rely on the quality of their products. A true trademark. Better yet, a philosophy.
A value-centric approach
It is a commitment to quality that gives its full-body flavour to the work of Carlo Granito, who built and shaped his business to his liking and who refused to sacrifice his values for the sake of profit. Anything short of this is not a true representation of the boss; the son of a Quebec-born mother and Italian father, named Pascale, a successful importer of fine Italian foods under the banner Napoli Importing, who conveyed the values of hard work and the satisfaction of a job well done. When Carlo went out on his own in 1978, he had a very specific idea in mind: "I wanted to create a business built on strong human values and quality products. It is much easier to sell something you enjoy…" The efforts made have been worth the challenge. 41 years later, the goal has been reached by this proud leader whose undeniable passion is expressed through his every word.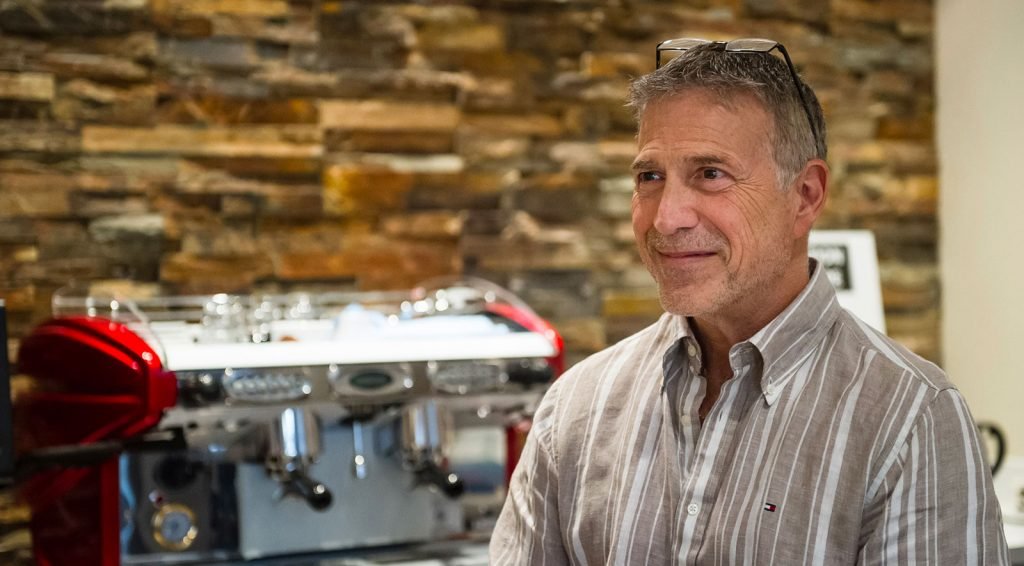 A family-centric approach
When visiting this business of 30 employees, the first thing you notice is its family dimension. The omnipresence of Carlo's father is felt throughout this 20,000 sq. ft. establishment that once was home to Napoli Importing. His heir established Terra Café in 1984, after a couple of years in Saint-Laurent. Today, he runs the business with his wife, Julie, who acts as Vice-President. Also a member of this close-knit team is Carlo's youngest daughter, Aimée, destined to take the reins, who has travelled to Europe and Asia to deepen her knowledge of the coffee world. Her spouse, John Roveto, is doing his part in a more sensitive role, not to say strategic: coffee roasting! Nothing is left to chance for this former barista turned trainer, who oversees the crucial stage of caramelization in the coffee roasting process, in which man still maintains power of the machine. In this vein, Terra Café has its own method. "We air cool our coffee rather than cold water to avoid any possible impact on the flavour of the coffee," says Carlo, who trained his son-in-law on this complex process and developed his own specialty roasting technique, TAG (Torrefazione Artiganale Granito), acquired after many years of expertise. "TAG reveals flavor profiles like no other and does so, by ensuring complete caramelization of the natural sugars contained in the coffee beans," according to the Terra Café website.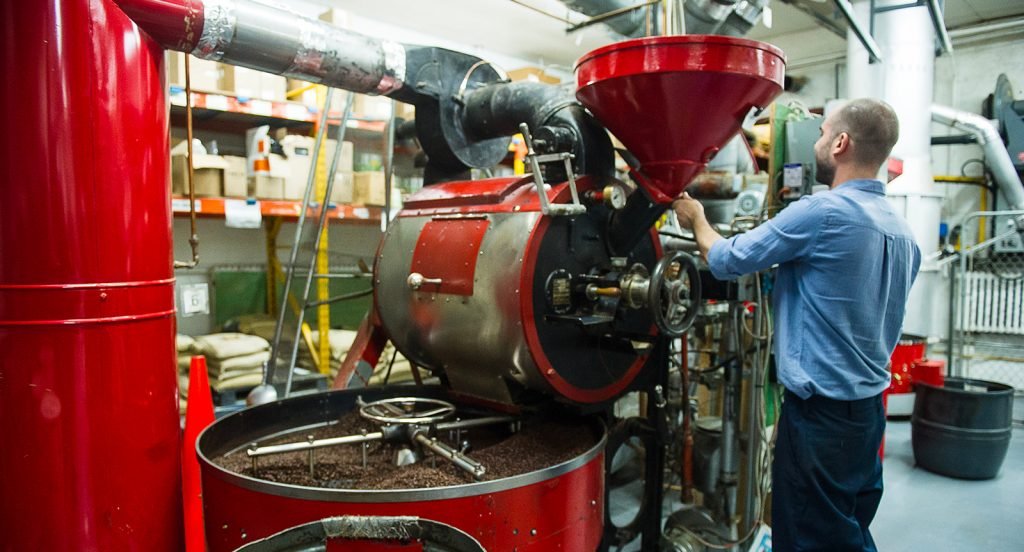 A custom approach
To guarantee the freshness of its products, intended essentially for a professional clientele (cafes, restaurants, hotels, supermarkets, etc.), located for the most part in Québec (but also in Ontario, the Maritimes, the United States and Australia), Terra Café prefers custom brews. "Coffee beans are roasted fresh, on request, since coffees stales quickly. Once roasted, orders are shipped within 24 hours to the retailer."  They make it a point to remind both their commercial and private clients, of the value of freezing roasted coffee beans to lock in the peak window flavour of the coffee. "It is best to use the coffee within 1-month for optimal freshness."  That in no way suggests that passed the one-month mark the coffee is no longer good. "It may have lost its flavour, but it is still good to use." Unsold goods are distributed to charities. Just as much as Carlo Granito values the quality of his products, he is as committed to reducing waste. "We want to minimize our losses as much as possible", he insists. A message that he cannot repeat enough to his different partners, and strives to raise awareness about the need to order the proper quantities to avoid waste. Don't expect to see any pods at Terra Café. A heresy in the eyes of its leader, who is deeply bothered by what he considers an "environmental disaster."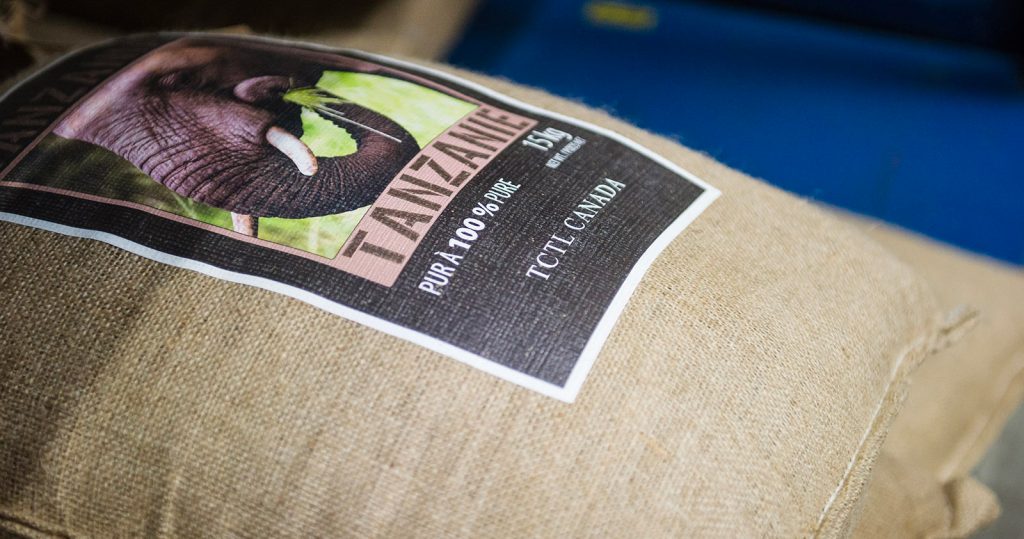 A humane approach
There is one last thing that strikes you when you meet Carlo Granito – his humanistic attitude. There is no question of him benefitting from overexploited or poorly paid farmers. He created the Humaniterra Foundation which focuses on the well-being of growers. A portion of all proceeds is donated to local and foreign non-profit organizations, which aims, among other things, to improve the living standards of growers, 30 worldwide, who collaborate with Terra Café. The Montreal-based business will even go as far as buying UTZ certifications for those who lack the financial ability to do so. "This independent party that ensures that buyers meet the needs of growers and growers maintain sustainable agricultural practices," according to the website of the business, which also sells and rents top-of-the-line equipment that maximizes the coffee experience. Cocoa and tea lovers will also find their happiness in a range of innovative mixes under the private label (Thé Ariel) that shows there is no compromise in the quality of their products.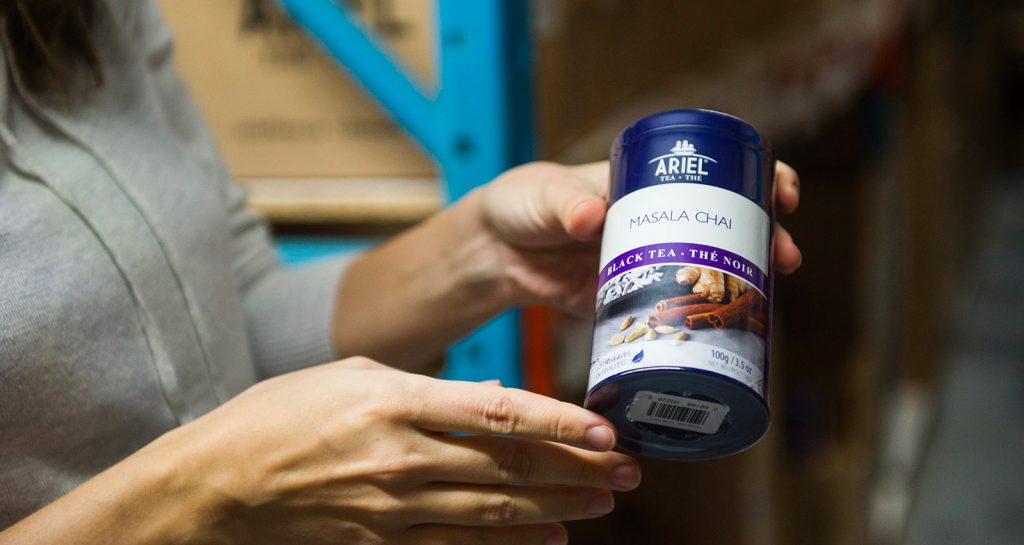 Terra Café et thé Ltée, 290 rue du Port Royal Ouest. Tel (514) 381-2571  / www.terracaf.ca
Article écrit par Olivier Pierson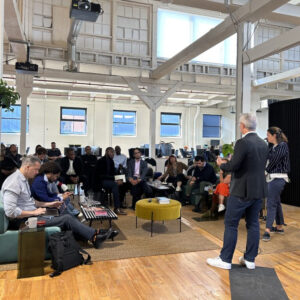 Dedicated to the international development of French businesses, the Paris-based organization Mieux Entreprendre recently chose District Central as its first stop on a tour of North American business districts, before…
Read More