On the ground floor of the 555 building, the Studio 3 salon is never lacking clients. The trio, who are all of Italian origin, have been blow-drying and beard trimming since their first collaboration back in 1982. What has made Tony, Guy and Angelo's customers so loyal? Their charm and expertise! Before stepping foot on Quebec soil, Angelo perfected his art in Rome at the tender of age of 16. Soon after, he followed his brothers to Canada, who were already installed in Montreal. Everything happened for him in Chabanel: starting by working as a deliveryman at Primo Maccheroni.
His passion for hairdressing and grooming never faltered. Angelo continued his capillary adventure working at a salon in the Chabanel neighborhood and learned how to develop excellent relationships with the clientele he built. This experience allowed him to meet a variety of personalities from different fields, which, in turn, gave him a strong focused business sense. It is around that time Angelo met his two accomplices. Nine years later, the trio decides to open a first version their salon on Meilleur Street and then relocated, a few years later, in the studio we know today.
53 years later, Angelo still takes care of our hair and benefits from the oh-so-valuable word of mouth of his very loyal customers. What makes the success of the establishment is not only their first class professional talent but their listening skills. According to Angelo, human contact is a major bonus and remains Studio 3's signature… and remembers, what is said at the salon, stays at the salon!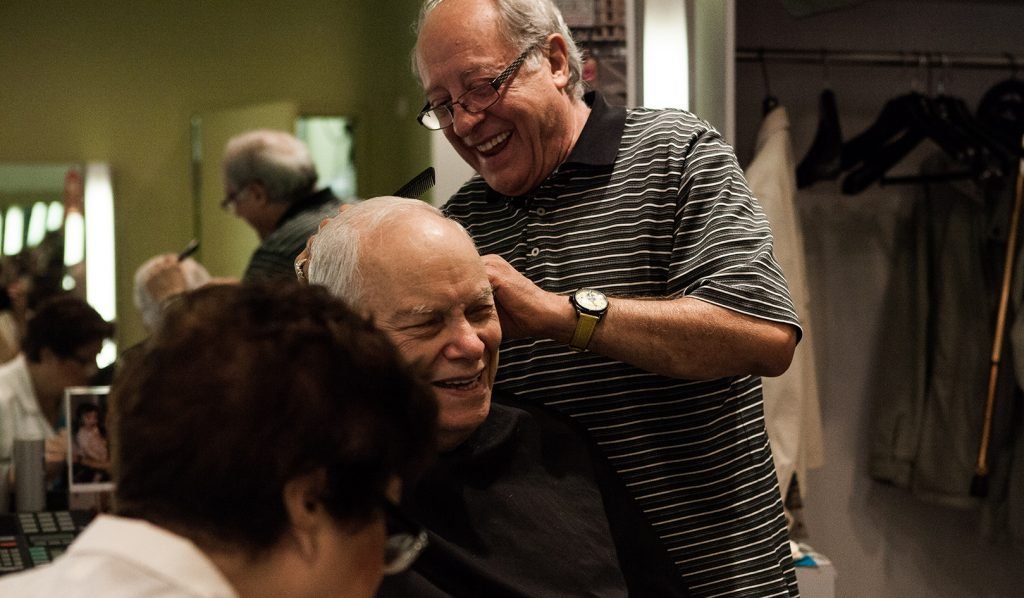 About the author
Living in Quebec since 2012, Diane Martin-Graser found the best way to appreciate Montreal's patrimony by writing themed articles. Fan of photography since she was 16, she started using silver film first during her stay at Lille. Since then, her focus has been on urban and social perspective. Also collaborating with Une Parisenne à Montreal blog and the 5th season of Printemps Numérique, Diane wants to help you discover the singular atmosphere of Montreal creation with an authentic and original twist.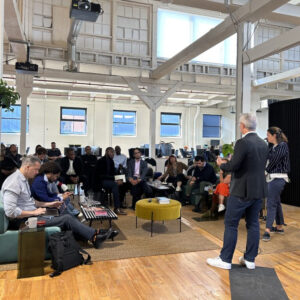 Dedicated to the international development of French businesses, the Paris-based organization Mieux Entreprendre recently chose District Central as its first stop on a tour of North American business districts, before…
Read More