Les Petits Monstres Rigolos: A daycare for the next generation!
A new generation of toddlers is growing up in the District Central. Under the watchful eye of Gigi Badir, the Director of Les Petits Monstres Rigolos daycare, all five classes of little tikes are evolving each year in this spacious venue of more than 5,600 square feet! Gigi, a former accountant, always knew she would one day operate a daycare, as she thinks back to her time in her home country of Egypt: "When I would drop off my two children each morning, I would think about opening a daycare, it has always been a dream of mine…" she says. In 2013, her dream became a reality.
While children's songs fill the air, Gigi is committed to sharing her deep rooted values with her children, educators and parents. True to her motto – the psychology of the child – Gigi emphasizes that this scientific discipline is essential to the development of a child into a wise and successful adult: "The first thing to do is to ensure that the child does not feel anxious on its first day, he or she needs to feel at home".  From the nursery room until they graduate, Gigi's little monsters are engaged in learning activities aimed at maximizing their self-esteem.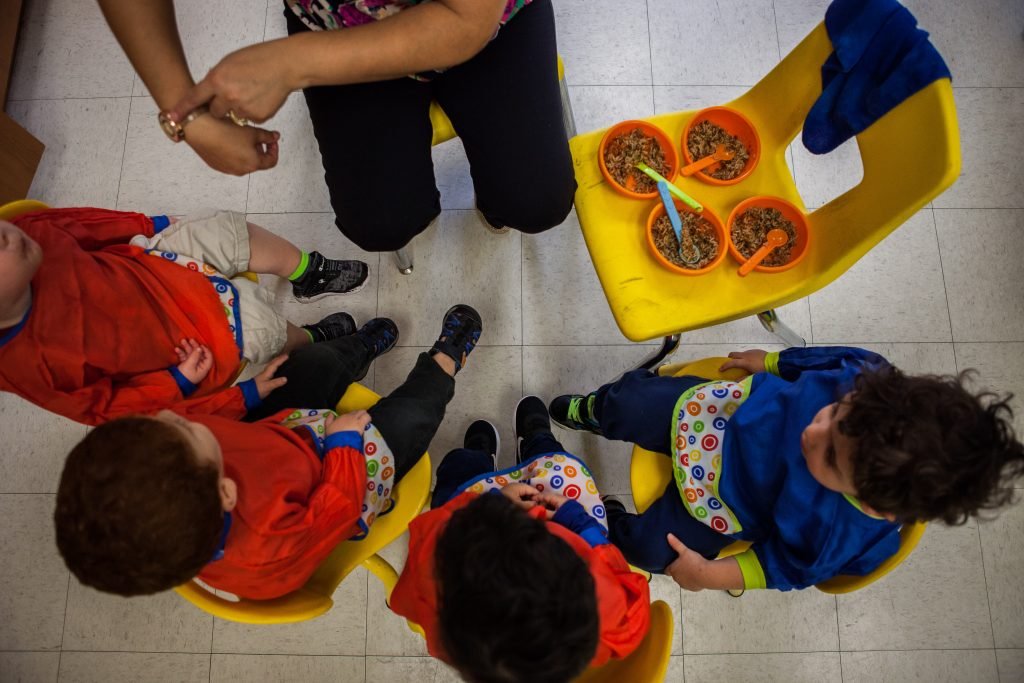 Gigi Badir strategically chose Meilleur Street to build her dream. In fact, the venue spares no expense and is located in a cluster of businesses, which is an attractive option for employees who work near the daycare. According to Gigi, approximately 60% of families at the daycare are residents of the neighbourhood.
With the well-being of the community in mind, the daycare is actively involved in the District Central's community life, by participating in panel discussions on child development. The next generation of Quebec's youth can also enjoy quiet moments of reading thanks to the mobile library parked in parks throughout the borough of Ahuntsic-Cartierville.
About the author
Living in Quebec since 2012, Diane Martin-Graser found the best way to appreciate Montreal's patrimony by writing themed articles. Fan of photography since she was 16, she started using silver film first during her stay at Lille. Since then, her focus has been on urban and social perspective. Also collaborating with Une Parisenne à Montreal blog and the 5th season of Printemps Numérique, Diane wants to help you discover the singular atmosphere of Montreal creation with an authentic and original twist.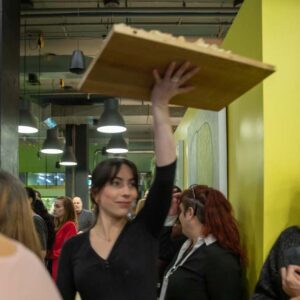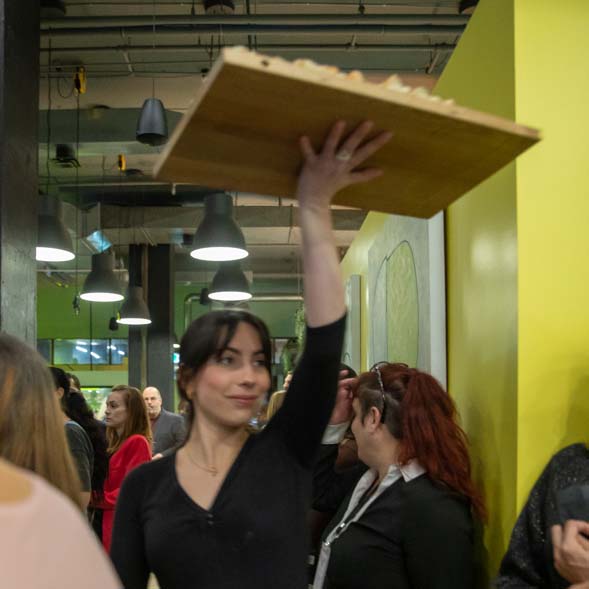 November 29, 2022 was festive at District Central! Here is a glimpse of the end of the year cocktail party that took place at restaurant Chabanelle.
Read More