Recently renamed Enrico's Bistro Italien, Enrico Perugini's restaurant promises its clientele a refreshing menu. Since 2012, Enrico, a child of the District Central, perfectly recreates with his chef Johnny their grand-mothers' simple yet authentic recipes. The business spirit in his family is very much alive as he walks in the footsteps of his mother Dora, who owned a lingerie shop on Chabanel Street in the 1970s and for the next four decades, one of the first retail stores on Chabanel.
Enrico built a small trattoria-like restaurant to recreate a taste of Italia. He acquired his knowledge of Mediterranean cuisine by working summers in his uncle's pizzeria in the Laurentians. He founded Dolce & Company at this address originally as a bakery. To meet the needs of workers and residents in the neighbourhood, he reinvented his restaurant once again. Now the menu consists of succulent servings of pizza al taglio, plates of meatballs, porchetta and fresh salads ready to satisfy any stomach's desires.
Operating under its new name, more changes are yet to come! Normally open during regular business hours, the restaurant team wants to make the pleasure last: on Thursdays and Fridays you can now enjoy dinner or drinks for happy hour. In addition to a blackboard filled with specialty food choices, Enrico wants to offer more by offering a selection of refreshing sangrias and wines to enjoy on the terrace during warm summer days. The house also created a catering service for various occasions: corporate functions and family celebrations. Enrico's family is at the service of the community since almost 50 years and the tradition continues!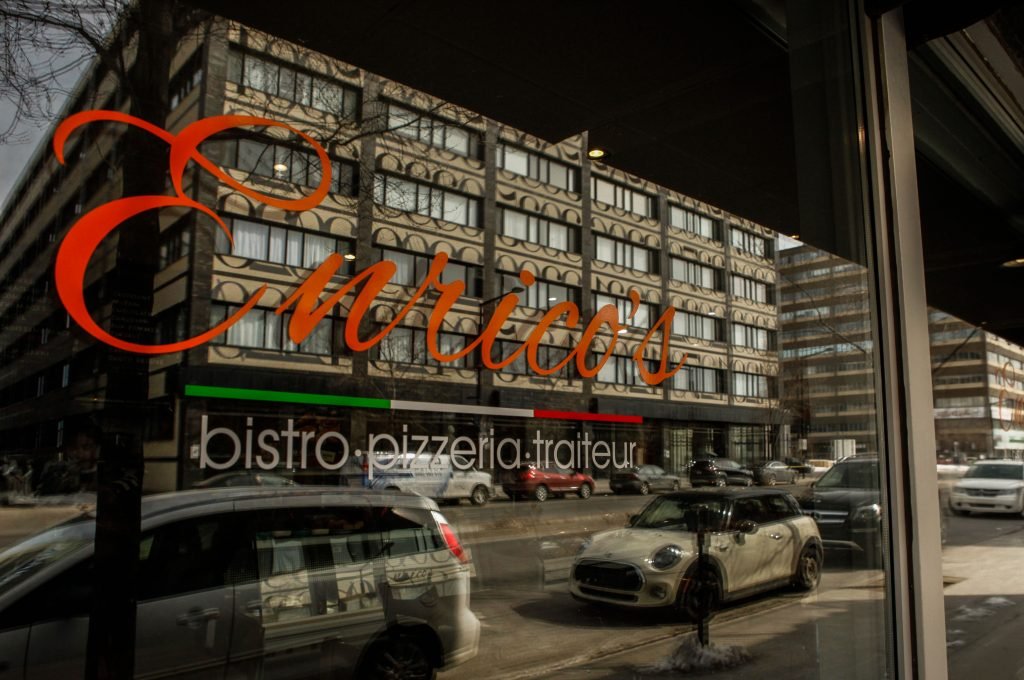 About the author
Living in Quebec since 2012, Diane Martin-Graser found the best way to appreciate Montreal's patrimony by writing themed articles. Fan of photography since she was 16, she started using silver film first during her stay at Lille. Since then, her focus has been on urban and social perspective. Also collaborating with Une Parisenne à Montreal blog and the 5th season of Printemps Numérique, Diane wants to help you discover the singular atmosphere of Montreal creation with an authentic and original twist.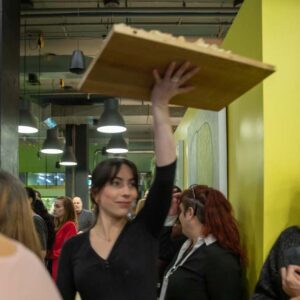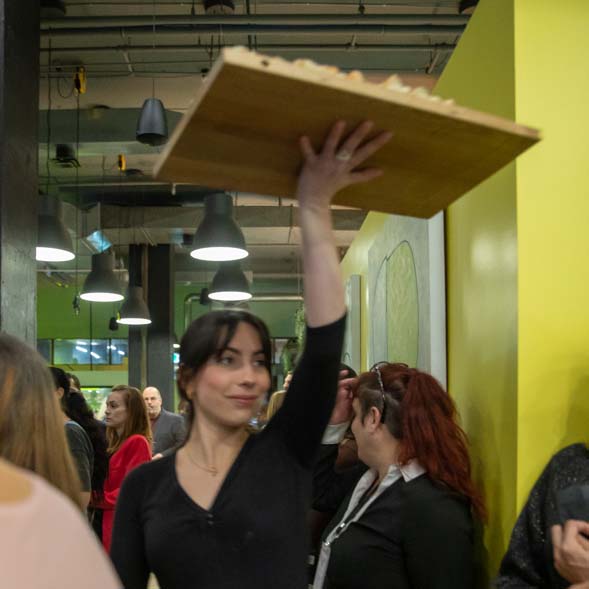 November 29, 2022 was festive at District Central! Here is a glimpse of the end of the year cocktail party that took place at restaurant Chabanelle.
Read More