District Central Introduces French Businesses to North American Entrepreneurship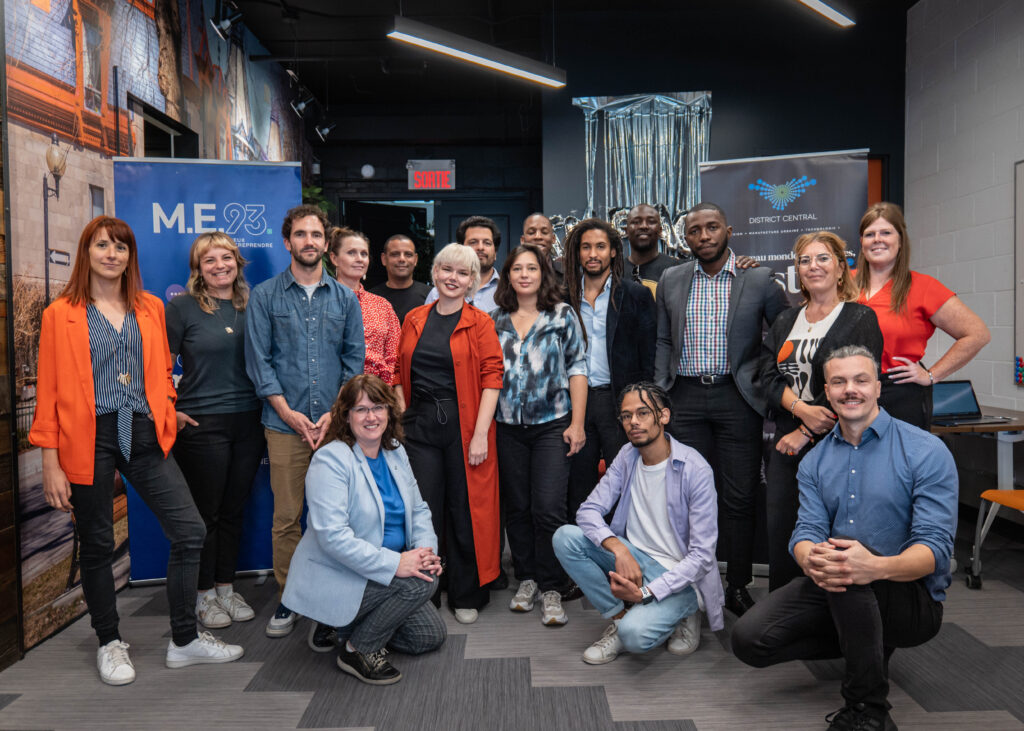 Dedicated to the international development of French businesses, the Paris-based organization Mieux Entreprendre recently chose District Central as its first stop on a tour of North American business districts, before heading to New York. Having been directly approached, the SDC District Montréal answered the call by working with its French counterpart to plan and organize this mission, which was also supported by the Commission permanente de coopération franco-québécoise. The aim was to enable businesses on both sides of the Atlantic to discover their respective realities, while establishing initial contacts for possible future collaborations.
Nine French businesses from the Seine-St-Denis department were welcomed to Montreal on September 25 and 26. The delegation's profiles ranged from businesses specializing in educational products and services (1Clic1Prof, Pyxiscience) to a communications and marketing agency focusing on urban cultures (eeeh Studio), cinema special effects (Cinébébé), digital sports (Ball'N Connect), entrepreneurial development (Africa Business Tech) and local experiences in public spaces (PICNIC Kiosque).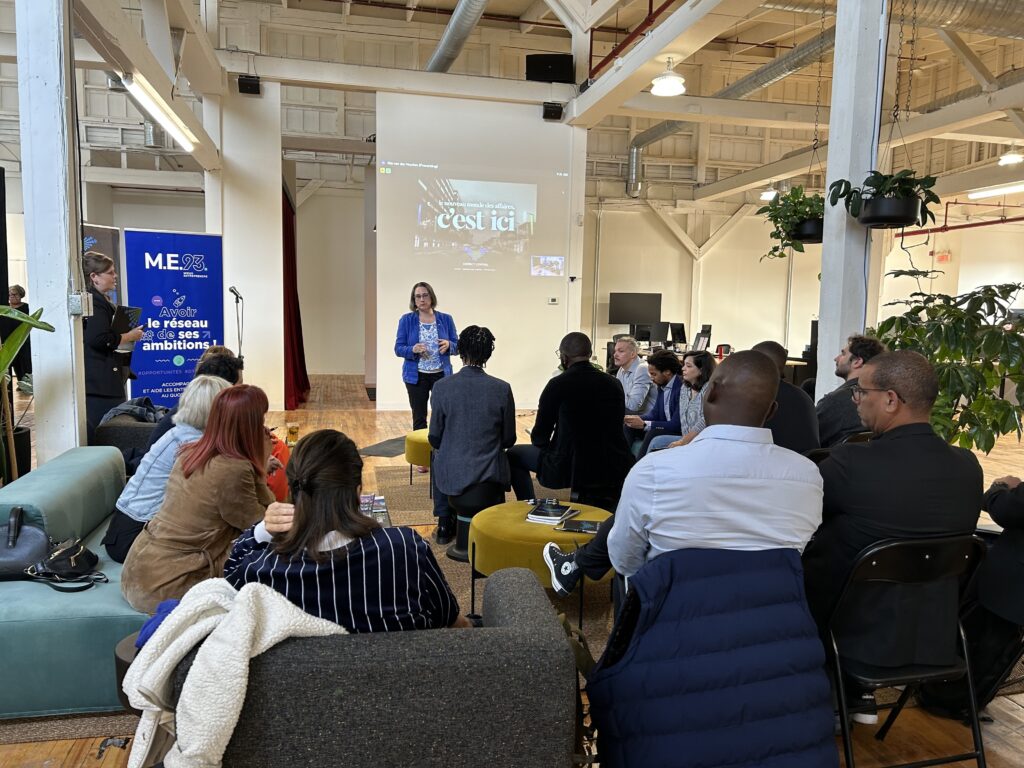 Stimulating connections between businesses here and abroad
The visiting delegation enjoyed a packed program of activities, as did the District Central companies, many of whom held events in their own spaces. The initial meeting took place at the offices of Thinkwell Studio Montréal, where representatives of the SDC and Mieux Entreprendre opened the proceedings, in the company of Émilie Thuillier, Mayor of Ahuntsic-Cartierville, followed by presentations from Montréal International and Business France respectively. The SDC team also took the opportunity to highlight the strengths of the District Central and outline its evolution as a business district.
Claudine Hubert, Director of Human Resources at Thinkwell Studio, stressed the importance of seizing opportunities like this one: "For a business like ours, events like these can be a great way to make international contacts, but they're also a great place to network with businesses we may not even know are right here in the neighbourhood. We are also excited about taking part in events organized by the SDC District Central. We can see that their team is proactive and committed to its mission. This is reflected in the quality of their welcome and their communications tools."
Alongside the visiting French businesses were several executives from organizations based in the District Central, including Îlot 84, PixMob, Ateliers Belleville, Coboom, Centrale Agricole, Bois Urbain and many others. This initial contact gave rise to a number of exchanges, enabling the parties involved to get to know each other better and assess the potential for future collaborations. For the French delegation, it was also an opportunity to familiarize themselves with the specifics of Quebec and North American entrepreneurial culture.
"We came because the Quebec and North American markets offer tremendous potential for our products. Our business manufactures hyper-realistic babies used as props for film and TV shoots, a rather niche sector. We felt it was important to come and see how things work in your market. Several people we met – and continue to talk to – offered to put us in touch with key members of the Quebec film industry. Our impression is that it's simpler and more straightforward to make things happen here. It's a different approach, sometimes surprising, but also really stimulating. We'll definitely be back," commented Cinébébé managers Justine Ray Le Solliec and Julie Barrère.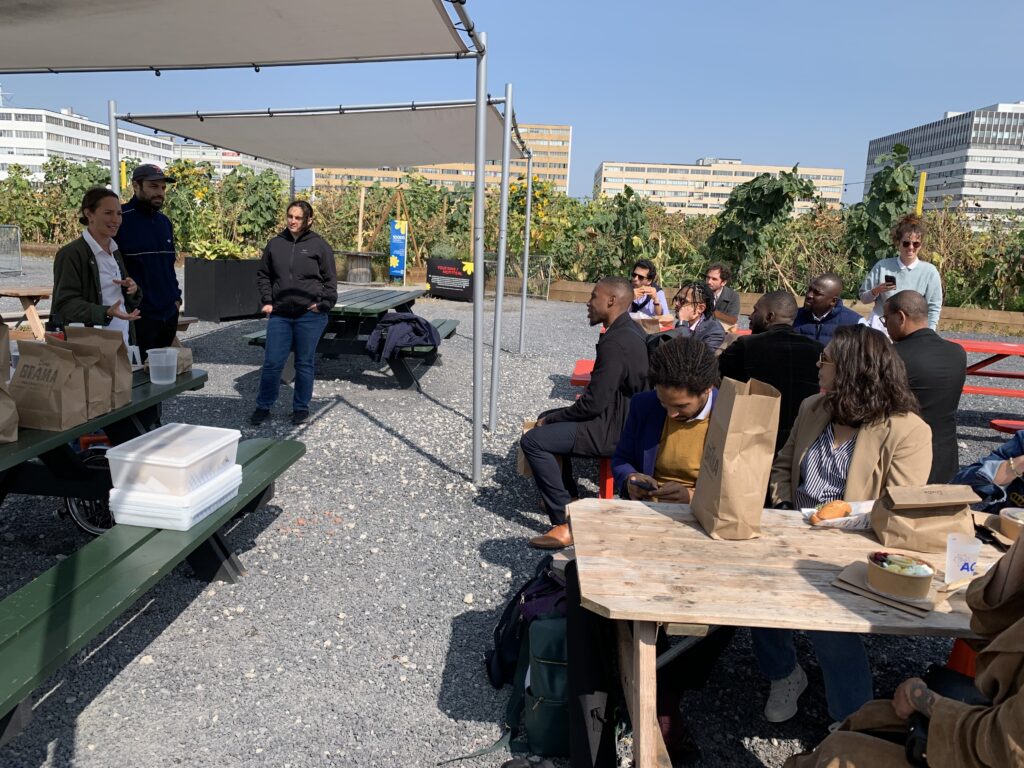 Many opportunities to get to know each other better
The two days of visits and meetings featured a wide variety of activities. The French delegation had the opportunity to discover Esplanade Louvain and La Prairie Louvain. The giant sunflowers provided a spectacular backdrop to the explanations given by the management of Îlot 84, which works with the SDC to develop and manage these welcoming spaces. The visit to the Centrale Agricole's urban farms certainly impressed the group with the scope and originality of its proposal, particularly in terms of the synergy developed between the entrepreneurs and the concrete application of the principles of the circular economy. Visitors were also welcomed by Clickspace, which presented its concept of shared workspaces combined with 3DM's third-party logistics (3PL) services, an ideal combination for entrepreneurs wanting to optimize their e-commerce operations. The SDC District Central and Mieux Entreprendre were there at every step of the process, guiding the delegation and contributing to the experience by providing additional information as required.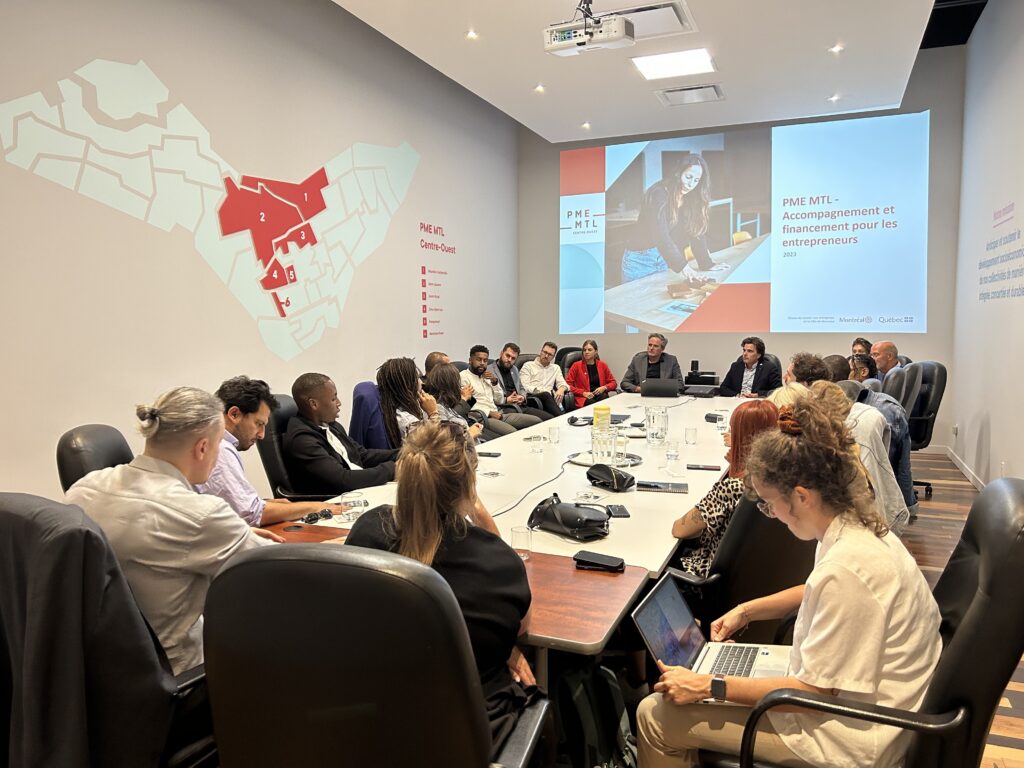 Learning about our entrepreneurial culture
uring a 5 à 7 with experts from PME MTL Centre-Ouest, the French entrepreneurs were able to learn more about the general approach and ways of doing business in Quebec. The following day, during the "Entreprendre au Québec" morning session at the offices of management consulting firm Coboom, a representative of the École des Entrepreneurs du Québec spoke about the specifics of our business culture and the support options available to migrant entrepreneurs. In the second half of the meeting, Desjardins gave a presentation on the workings of the Quebec financial system and related tools.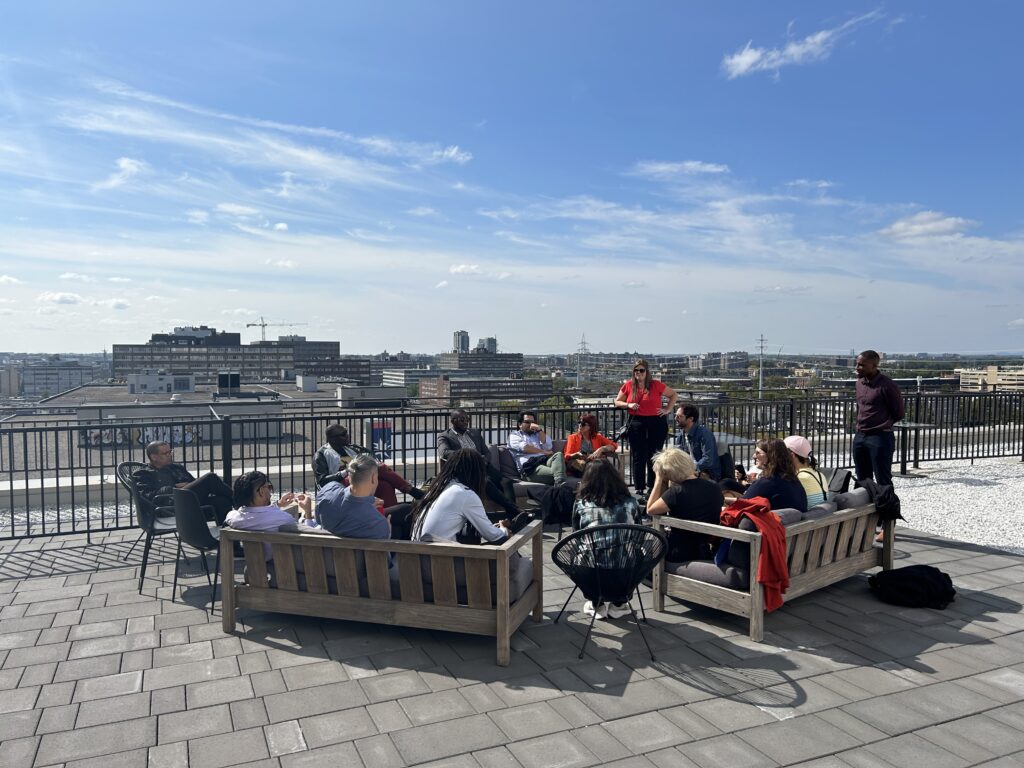 Coaching that encourages discovery
Playing a similar role to that of the SDC District Central in several key areas, the Mieux Entreprendre organization assists and coaches French businesses on a national scale. Among its many activities, it organizes numerous events, including international missions such as the one that brought a delegation of French businesses to visit the District Central last September. Strong ties having already been established with the SDC team during a previous trip in the spring of 2022, the two organizations are now working together to foster closer ties between French and Quebec entrepreneurship, as well as sharing new territory development practices in the context of business districts. Stéphanie Monjoin, Delegate General for Mieux Entreprendre, emphasizes the importance of such initiatives in developing fruitful collaborations: "This trade mission went very well, and we've already received excellent feedback from our participating businesses. Although they were able to make good contacts on the spot, the objective is first and foremost to open doors. Visits like these are likely to generate tangible results, but you have to look at the whole picture from a medium- to long-term perspective. The potential is there."
For the SDC District Central team that was responsible for welcoming the French businesses, this type of initiative is perfectly in line with its role of mobilizing the district's business community by facilitating exchanges, collaborations and the mutualization of its forces. "The SDC District Central once again fulfilled its role as the connector of opportunities by promoting constructive exchanges between the visitors and local businesses. In this particular case, the objective was to encourage businesses to share innovations and best practices put in place on both sides of the Atlantic, while developing new contacts that could very well lead to new partnerships," added Geneviève Dufour, Director of Strategy and Business Development at the SDC.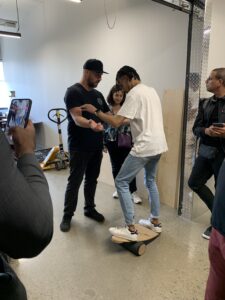 Exchanges that will be continued
Following the success of this first visit, a delegation of economic players from the District Central will travel to France in spring 2024, where they will be hosted by Mieux Entreprendre. Representatives from the strategic sectors of digital, e-commerce and new real estate practices will be there to discuss and exchange ideas on topics such as regional planning for industrial redevelopment, the requalification of economic activity zones and approaches to the ecological transformation of urban spaces. A second French delegation is scheduled to visit Montreal next fall. Why stop now?
Article written by Paul Gilbert
This mission is the result of a partnership between the SDC District Central and Mieux Entreprendre and is supported by the Ministère des Relations internationales et de la Francophonie du Québec and the Ministère de l'Europe et des Affaires étrangères de la République française, as part of the Commission permanente de coopération franco-québécoise (CPCFQ).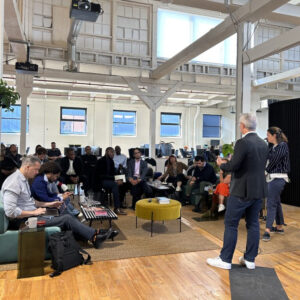 Dedicated to the international development of French businesses, the Paris-based organization Mieux Entreprendre recently chose District Central as its first stop on a tour of North American business districts, before…
Read More