ClickSpace: Finally, a complete space for e-commerce businesses
Work is well underway at 1 Chabanel Street West in the District Central. In just a few weeks, ClickSpace, a promising project for the business district, will be ready to welcome its very first entrepreneur members. Catch a glimpse of this modern and innovative business, led by founders Simon Berman and Jeffrey Climan.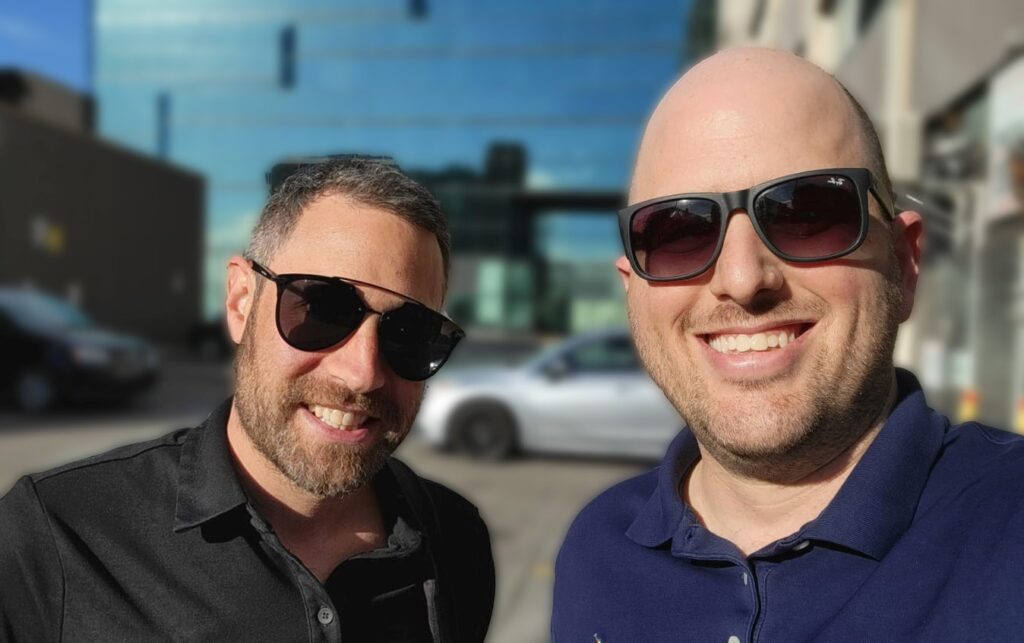 E-commerce has experienced a huge acceleration in the past year. As a result of the pandemic, businesses that were less advanced in this area have had no choice but to adapt. The entrepreneurial duo behind Montreal Mini Storage, Simon Berman and Jeffrey Climan, have created a brand new business in this evolving context: ClickSpace, "a workspace designed specifically for e-commerce entrepreneurs that brings together knowledge, expertise and logistics tools under one roof." The first e-commerce hub in Montreal, ClickSpace offers à la carte service to support growing businesses. "We want to create a physical space for e-commerce in the city, to reinforce the ecosystem and allow our members, with our support, to compete on the global stage" explains Simon Berman.
Three service offerings under the same roof
This new venture focuses on third-party logistics (3PL) allowing "its members to focus on their business priorities". Here, there is no rent, no legal fees or additional administrative fees. ClickSpace is all about flexible workspaces in terms of sizes and options, the idea being to promote collaborative approaches to work, to set up a learning environment and promote networking.
This District Central business is also keen on facilitating shipments for young businesses that will establish themselves under its roof. Picking, packing, shipping, returns management: everything will be put in place to help members free up their time to focus on other activities. On site, members who prefer to handle their own shipments will have access to shipping labels and packaging supplies at reduced prices.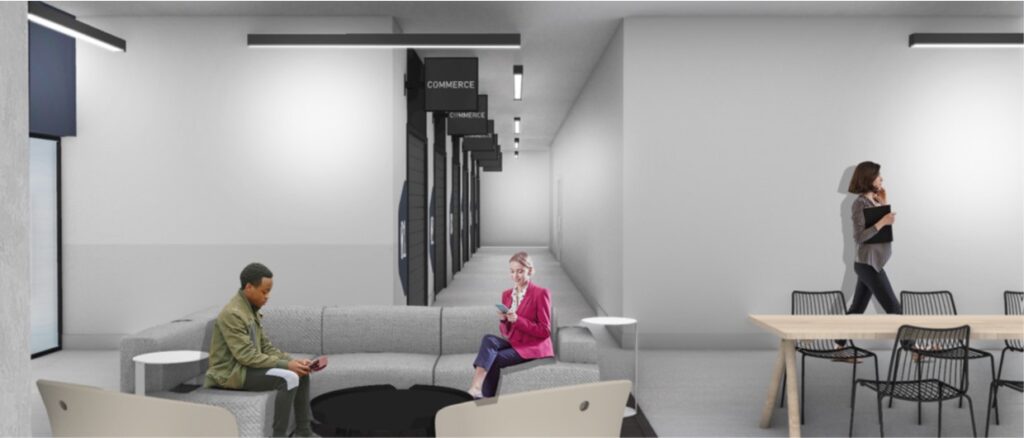 "Lastly, members will have exclusive access to an organised group of partners, such as a photography studio, a podcast studio, marketing companies and Web services such as design and SEO", adds Jeffrey Climan. Members will enjoy free Wi-Fi, access to the terrace, the rooftop lounge and the auditorium (that can be used as an event space), as well as a conference room, package reception and a business address. "We will also organise regular meetings, webinars and seminars on e-commerce," says Simon Berman.
A roof over the entrepreneurial community
With Montreal Mini Storage, the duo has been working with entrepreneurs of all kinds for quite some time. They have witnessed the operational difficulties of small and medium-sized e-commerce business owners and the large amount of time and energy spent on their commercial processes. "We recognised the need to create a one-stop shop for e-commerce entrepreneurs to help them grow and develop their business, no matter what stage it's at," notes Jeffrey Climan. In addition, for the duo, the isolation caused by the pandemic has highlighted the need for businesses to connect on a personal and professional level and to rub shoulders with entrepreneurs with similar business backgrounds. "By combining these needs with a major lack of industrial and warehouse space in Montreal, we have decided to accelerate our plans to ensure that we could launch ClickSpace in time for the end of health measures," says Jeffrey Climan.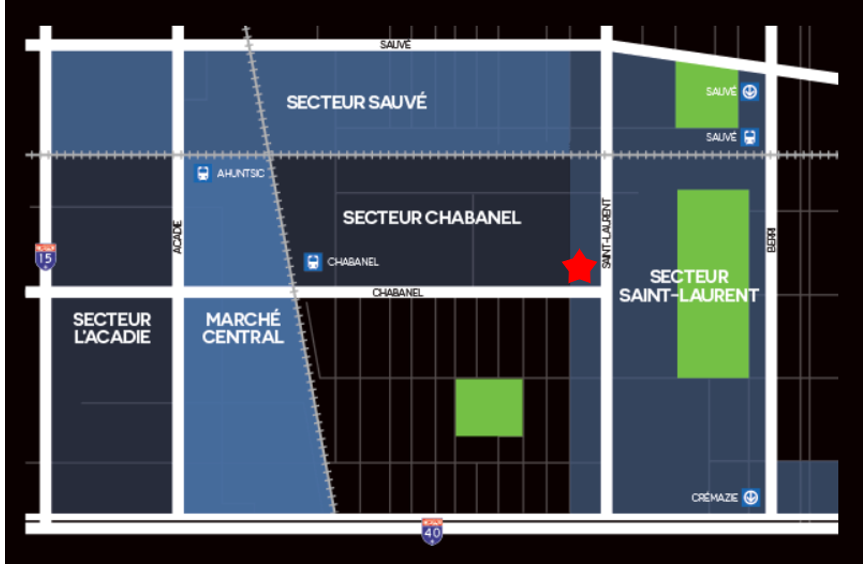 Both entrepreneurs chose to set up shop in the District Central. "The 1 Chabanel building is close to major highways and public transit; the sector is rapidly developing as a destination for e-commerce and other technology businesses," says Simon Berman. Also, both men appreciate the creative energy that emanates from this historically rich industrial district. What's more, the area allows them to offer several open spaces to their members at a reasonable cost. "Whether you are just starting out or have already created a name for yourself, we offer small and large spaces," explains Jeffrey Climan.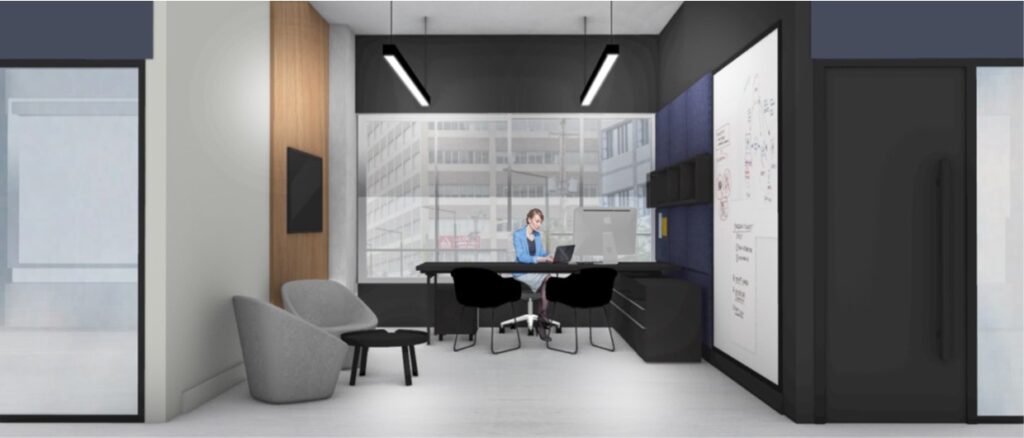 Modern and visionary spaces
Participating in the evolution of the co-working model, creating turnkey spaces, allowing entrepreneurs to grow: ClickSpace wants to bridge the gap between small and big businesses. And this young business is thinking big! "Our centre is open and fully operational. It already processes more than 300 orders per day. We welcomed a few partners on June 1 and will launch the first ClickSpace location later this summer. We hope to create five other locations in Montreal by 2025, mainly in areas populated by digital entrepreneurs", says Simon Berman. These two entrepreneurs are going even further, aspiring to expand their operations across Quebec and Canada.
In the meantime, visit the ClickSpace website to stay up-date on the upcoming opening of its District Central locations. Tours of the distribution centre, offices, co-working spaces and e-commerce lofts will soon be possible! For more information or to book a visit, click here.
Imagine a hybrid between a warehouse, a workshop and an office that offers all third-party logistics (commonly referred to as 3PL), that is exactly what future ClickSpace members can expect!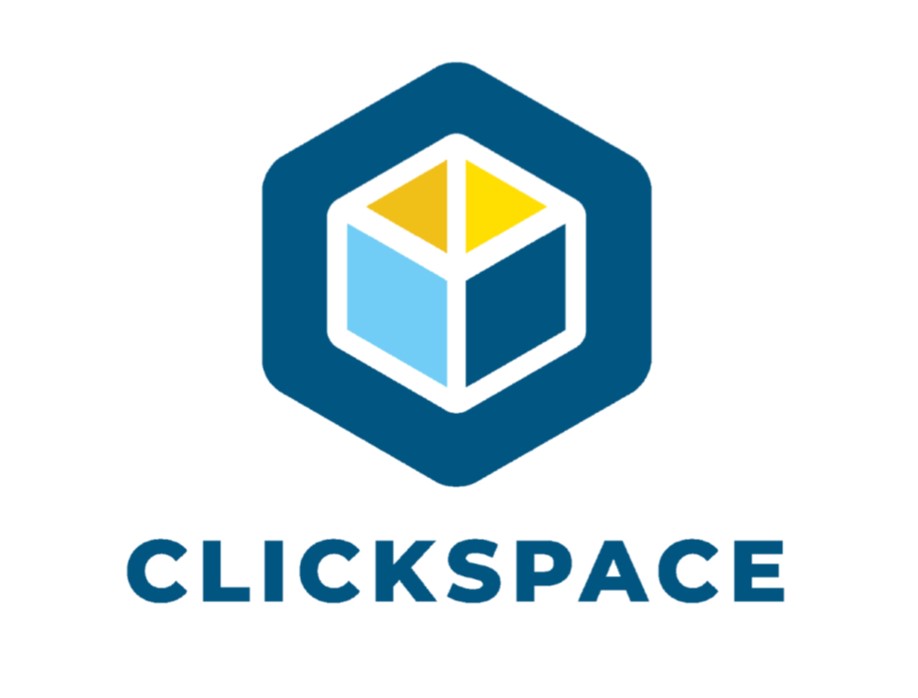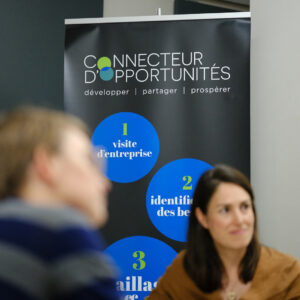 On the initiative of the SDC and Communautique, several businesses in the District Central came together at Maison Marie Saint Pierre on June 15, to participate in a collaborative circle…
Read More