Local pearl | Bois Urbain : the essence of integration
An indispensable business in social and professional integration in Quebec in the area of woodworking. Each year, Bois Urbain welcomes some one hundred people at its facility on Meilleur Street, including many young dropouts. In the future, this growing SME would also like to offer a francization program for newcomers.
This is the story of a successful redevelopment. Originally a supplier of used furniture and home appliances for the underprivileged, Bois Urbain changed tactics to invest in social and professional integration in woodworking, one sector, among others, where the need for labour is significant in Quebec. Each year, one hundred people walk through the doors of this SME made up of 14 permanent employees, established in 1994 in the heart of the District Central. Most students focus on cabinet making and finishing, two of the training programs available, in addition to handling and customer service (all recognized by the Ministère de l'Éducation et de l'Enseignement supérieur), under Emploi Québec's wage subsidy program that provides businesses (like Bois Urbain) with financial aid to support new employees.
Among these individuals, many have dropped out of school and are now looking for a second chance – to benefit from the professional and personalized support to enter the job market or help finding their way back to school. "Our primary goal is not to keep them here and make them cabinetmakers. We are trying to help them move forward in their lives and work on themselves", says Olivier Lalonde, who has shown his philanthropic spirit before becoming Director-General of this growing non-profit organization, which is predicting 1.8 million dollars in sales next year.
REPEAT ORDERS
There is always something going on in this imposing building on Meilleur Street that was given a fresh new look at the end of 2017; just its facade alone stands out from neighbouring buildings. Thirty-four thousand square feet of space that houses offices, but also workshops where different species of wood –mostly from Quebec (such as maple and cherry) –are transformed, with a preference for those that are not toxic to the environment, a sensitive topic in the current climate context.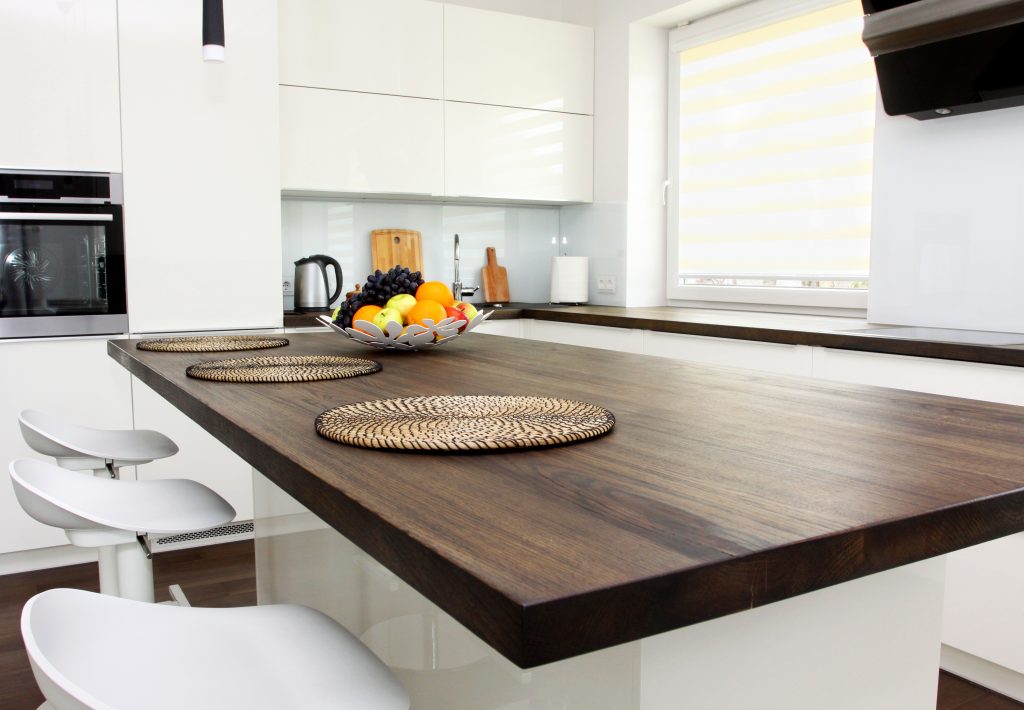 The pieces and accessories created on site are primarily for Canadian orders, for commercial and industrial projects, but also for residential projects to a lesser extent. "We supply a number of companies with a lot of repeat orders,"states Olivier Lalonde, citing the example of Altex –whose head office is located in Terrebonne –one of their top customers, who uses their services to manufacture all the displays for their stores in North America. Despite the rate at which big market players operate, Bois Urbain always holds its own! "We are a competitive player among standard industrial cabinetmakers, in a distinctive niche…"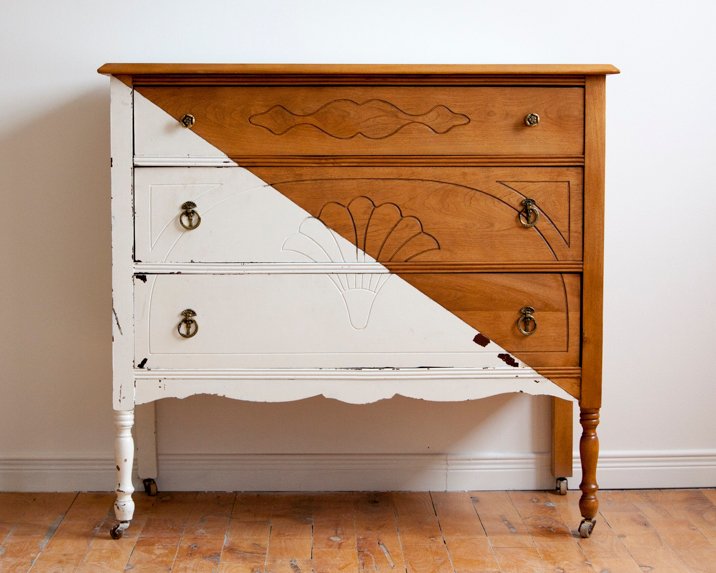 A space is also dedicated to furniture restoration, while another –which is relatively new –was transformed into a showroom where Bois Urbain showcases its kitchen expertise, with the possibility, for professionals and individuals, to meet with a designer to add substance to a custom-designed project.
FRANCIZATION PROGRAMS
A visit to Bois Urbain is often full of surprises. When you arrive at the 4thfloor warehouse, you will discover a few remaining traces of the old Bois Urbain boutique that are patiently waiting to find their next home. A part of this expansive space may one day serve as a laboratory aimed at facilitating the integration of newcomers, who represent a significant proportion of users of Bois Urbain's learning programs. According to Olivier Lalonde, this project is well underway. Although it is currently experiencing a lack of funding, the program will include the implementation of additional French classes given by the NPO. This program, which is a top priority for management, will focus on vocabulary specific to the manufacturing industry, and will allow beneficiaries to properly function in the field by mastering the lingo, aka "shop talk".
Bois Urbain is also working on an e-learning platform project to promote the acquisition of this specific language in an interactive and fun way. This support can be made available to other integration businesses or to the manufacturing sector, without, however substituting for organizations specialized in French language learning. "Our goal is not to create perfect French speakers. We want to ensure that their knowledge of French improves their employability."A challenge indeed, but it would not be a utopia.
Good to know
It does happen that Bois Urbain hosts an open house on a Wednesday. These information sessions, which last about an hour and a half, include a site visit, information on the organization's operations and career opportunities their 6-month programs can lead to, and which include a 15-day cooperative internship.At the end of the visit, anyone interested can be interviewed on the spot.
Article by Olivier Pierson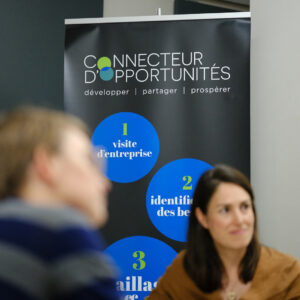 On the initiative of the SDC and Communautique, several businesses in the District Central came together at Maison Marie Saint Pierre on June 15, to participate in a collaborative circle…
Read More