Autour du pot: 221 Rue Chabanel Ouest
With summer fast approaching, we welcome the latest café-bistro to open at 221, rue Chabanel Ouest. Marie-Chantal Paquette, Owner, mixes up her own unique twist on healthy food by serving seasonal dishes to enjoy on site or for take-out in a modern and chic atmosphere. Both a gourmet counter and a specialty grocery store, this venue arouses the taste buds with a selection of affordable dishes that showcase the chef's creative culinary skills!
Since its inception in September 2017, this charming bistro has become the go-to eatery for employees and residents in the neighbourhood. In the kitchen, the chef is always working hard to create a variety of healthy menus based on market arrivals. Fresh food lovers will get their money's worth thanks to savoury combinations of salads, legumes and cured meats from Quebec.
Saturday mornings  you don't want to miss out on the delicious sweet and salty toasts served with fresh pressed juice and a selection of fancy pastries. Let's not forget the famous goat cheese and salmon rillettes. In keeping with its commitment to raise its clientele's awareness to recycling, Marie-Chantal serves her food in returnable glass jars.
The corner of the shop boasts grocery products including vegan chips, oils, and snacks…just about anything you can think of! Prepared in the kitchen or by one of the café's partners, the options can complete a meal or make a perfect gift. Marie-Chantal doesn't stop there! In the coming weeks, she intends to add a selection of wines to match the boldness of this experienced entrepreneur.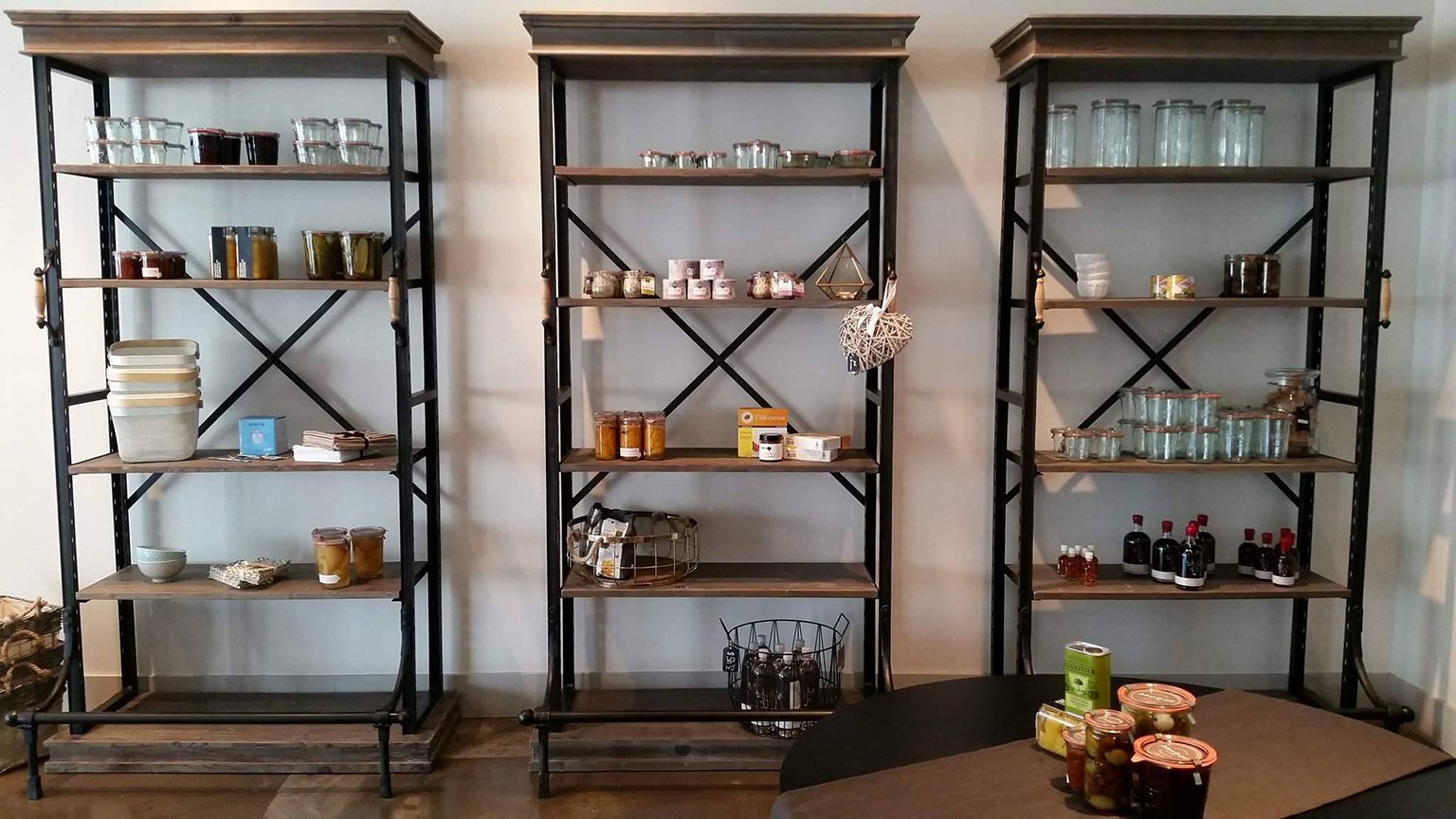 Living in Quebec since 2012, Diane Martin-Graser found the best way to appreciate Montreal's patrimony by writing themed articles. Fan of photography since she was 16, she started using silver film first during her stay at Lille. Since then, her focus has been on urban and social perspective. Also collaborating with Une Parisenne à Montreal blog and the 5th season of Printemps Numérique, Diane wants to help you discover the singular atmosphere of Montreal creation with an authentic and original twist.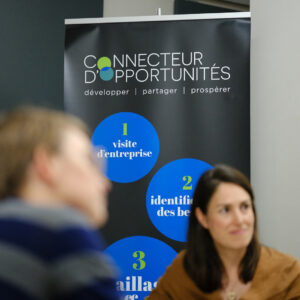 On the initiative of the SDC and Communautique, several businesses in the District Central came together at Maison Marie Saint Pierre on June 15, to participate in a collaborative circle…
Read More