15 Terraces to discover in the District Central
Where to eat with outdoor seating in Ahuntsic-Cartierville
Did you know that there is a wide range of restaurants in the District Central? As the change of seasons spells the end of outdoor dining, don't miss out on these last few days of summer to take full advantage by discovering the most terraces the area has to offer!
Like the City of Montreal, the neighbourhood offers dishes with multicultural flavours to suit all taste buds. Copme and discover the best spots in the Chabanel, Marché-Central, Acadie and Sauvé sectors. There are as many restaurants for lunch as there are places to spend a couple of hours enjoying a good meal.
---
Terraces in the Chabanel area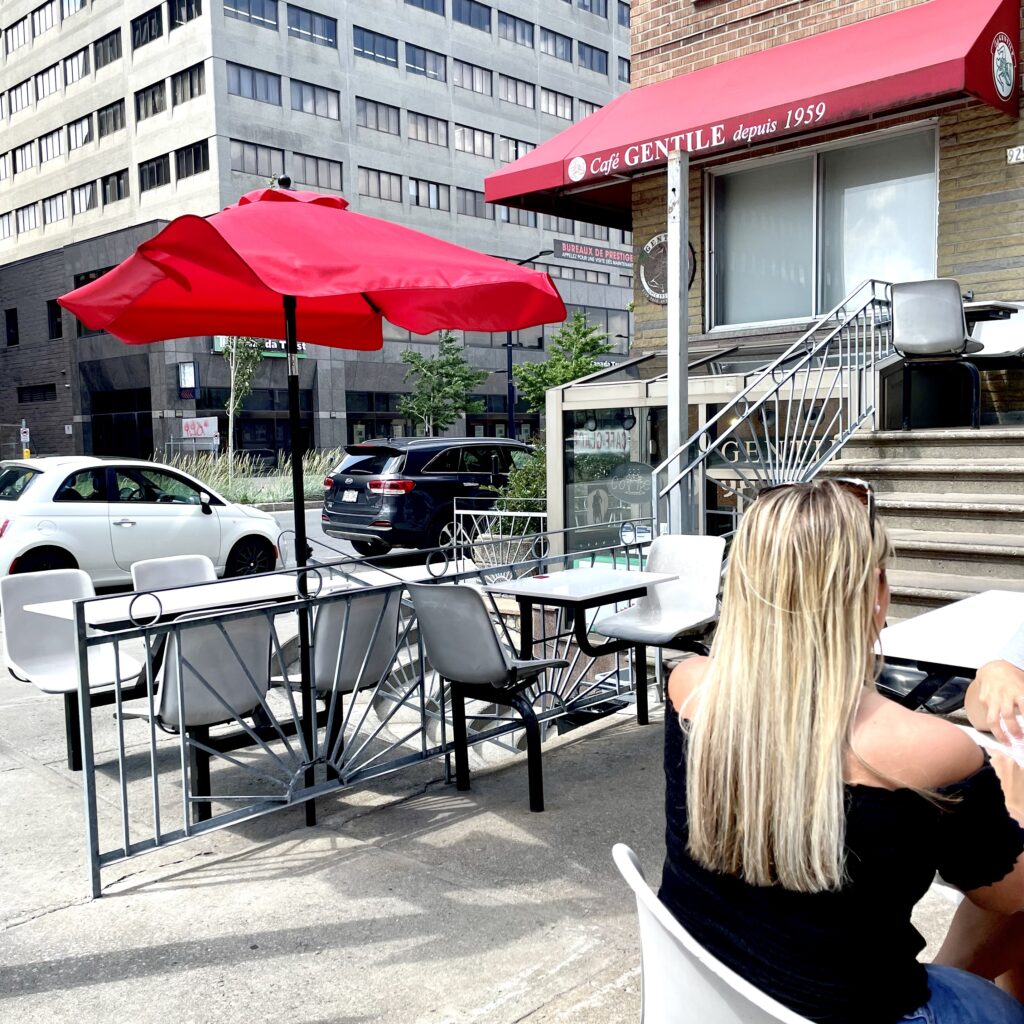 Café Gentile, located at 9299 av. du Parc, has been a staple since the 1950s. The ideal spot for a light lunch and a coffee with a taste of Italy.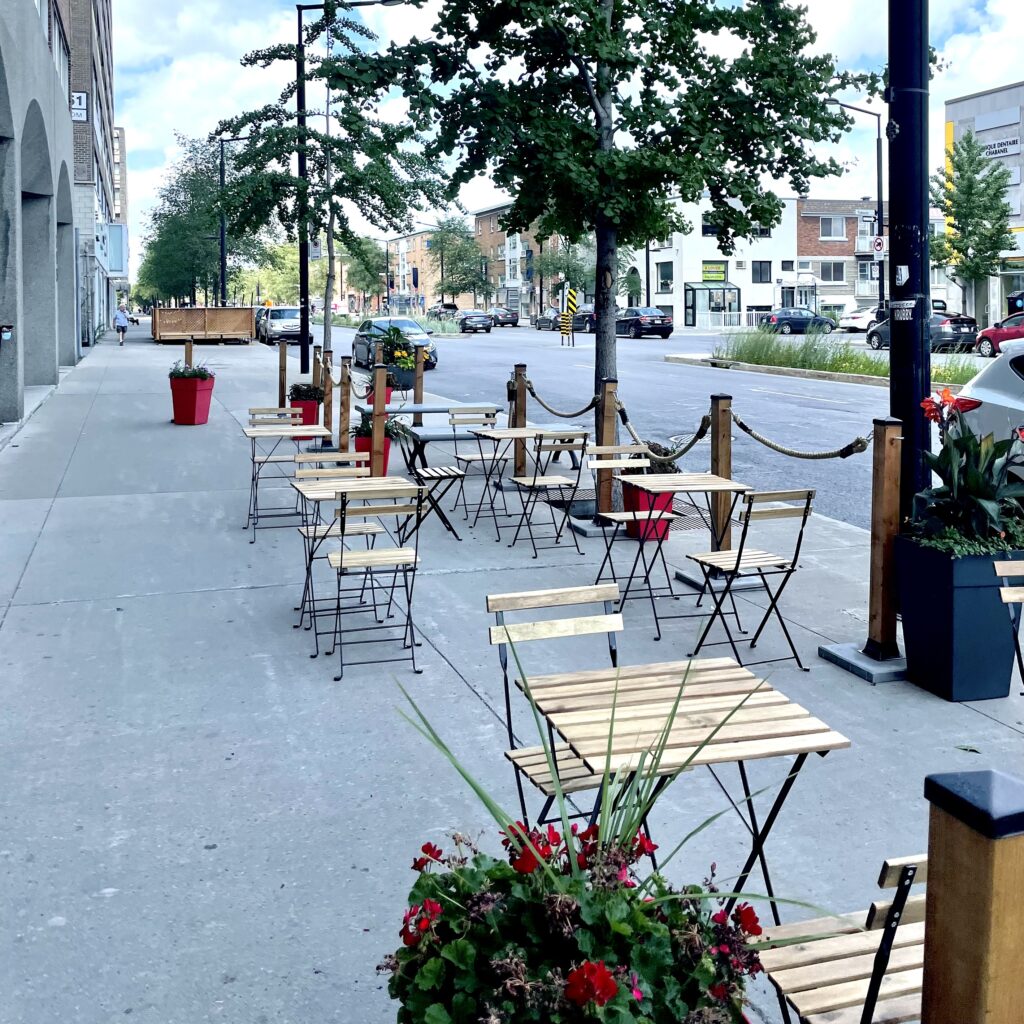 Falafel Saint-Jacques Chabanel, located at 323 rue Chabanel O. opened its doors in 2020. If you want a quick, quality meal with a Middle Eastern twist, you will love this lunch counter.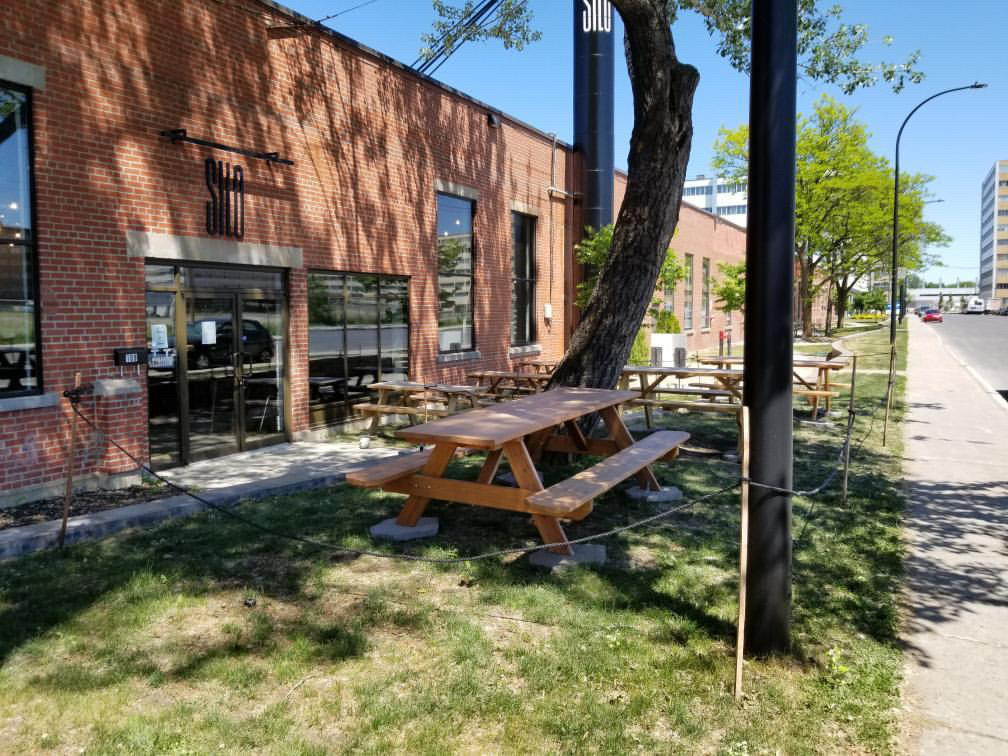 La Brasserie Silo located at 109 rue Louvain O. is another one of the District Central's newest spots having opened in winter 2020. Already known for being the go-to spot for happy hour, local beer lovers can come and enjoy a drink and a small selection of things to snack on.
---
Terraces in the Marché-Central sector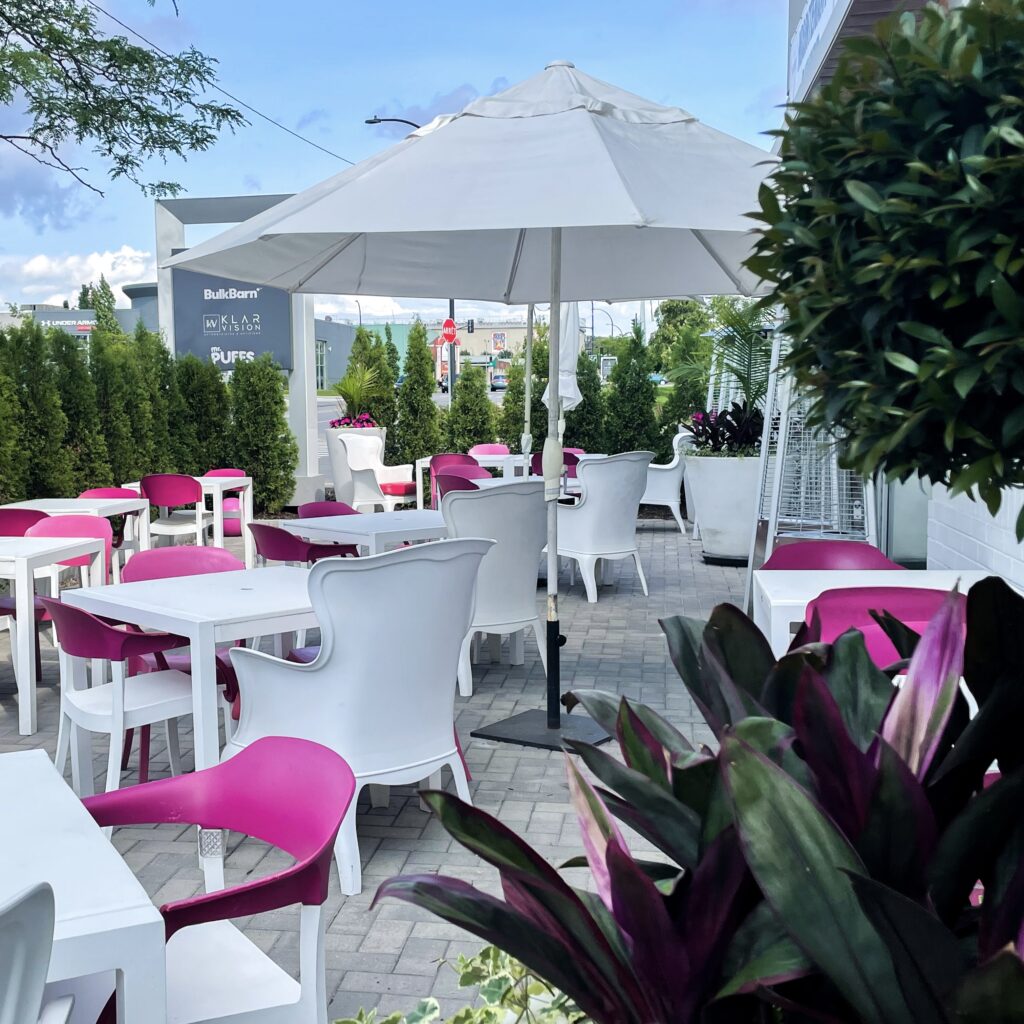 Restaurant Zyara, located at 1004 Rue du Marché-Central is a recent addition to the area and has won over the public with its chic, authentic and modern decor. If you're looking to plan an outing or take time to enjoy Lebanese dishes presented and prepared with care, reserve your table now!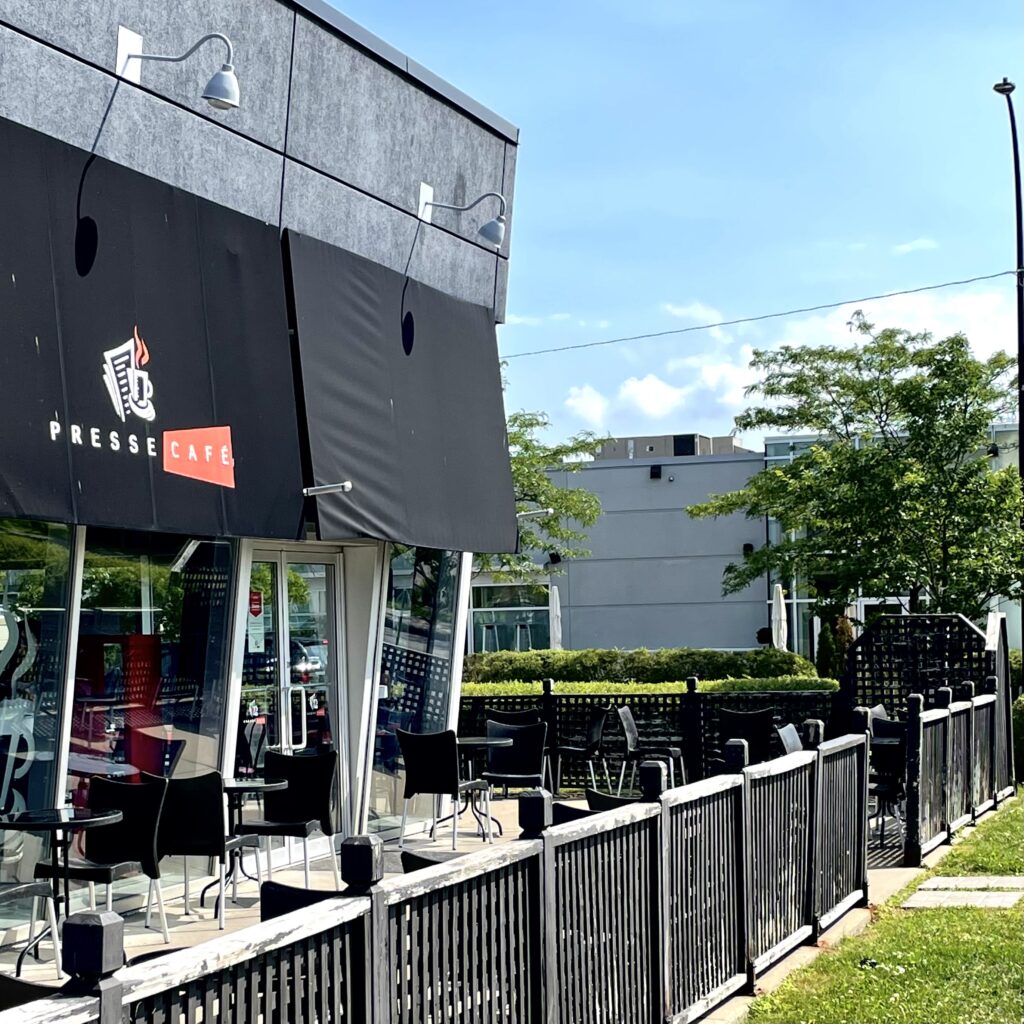 Presse Café, located at 1003 rue du Marché Central, is a must for early mornings and to enjoy a light and fresh lunch.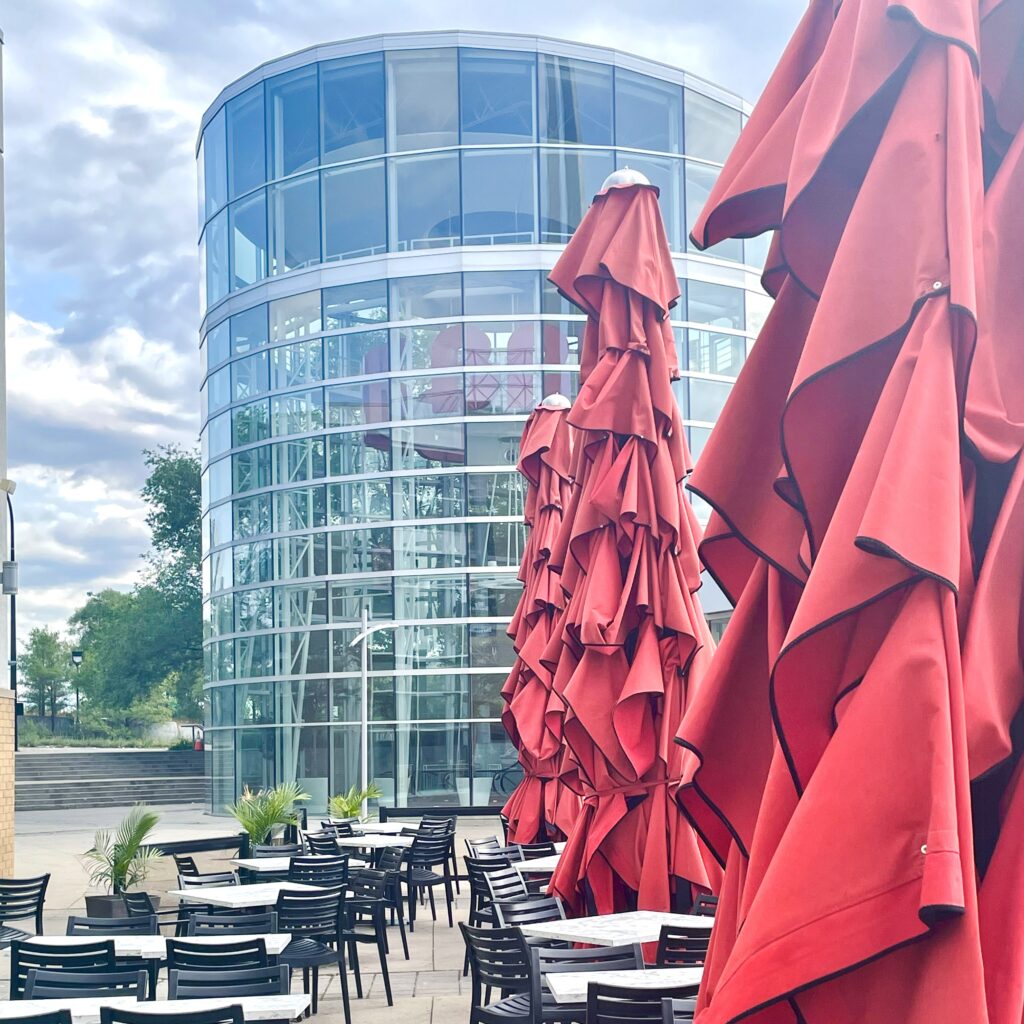 Roasters, located at 931 boul. Crémazie O., offers a menu with a wide variety of dishes. Enjoy world cuisine in a warm bistro atmosphere.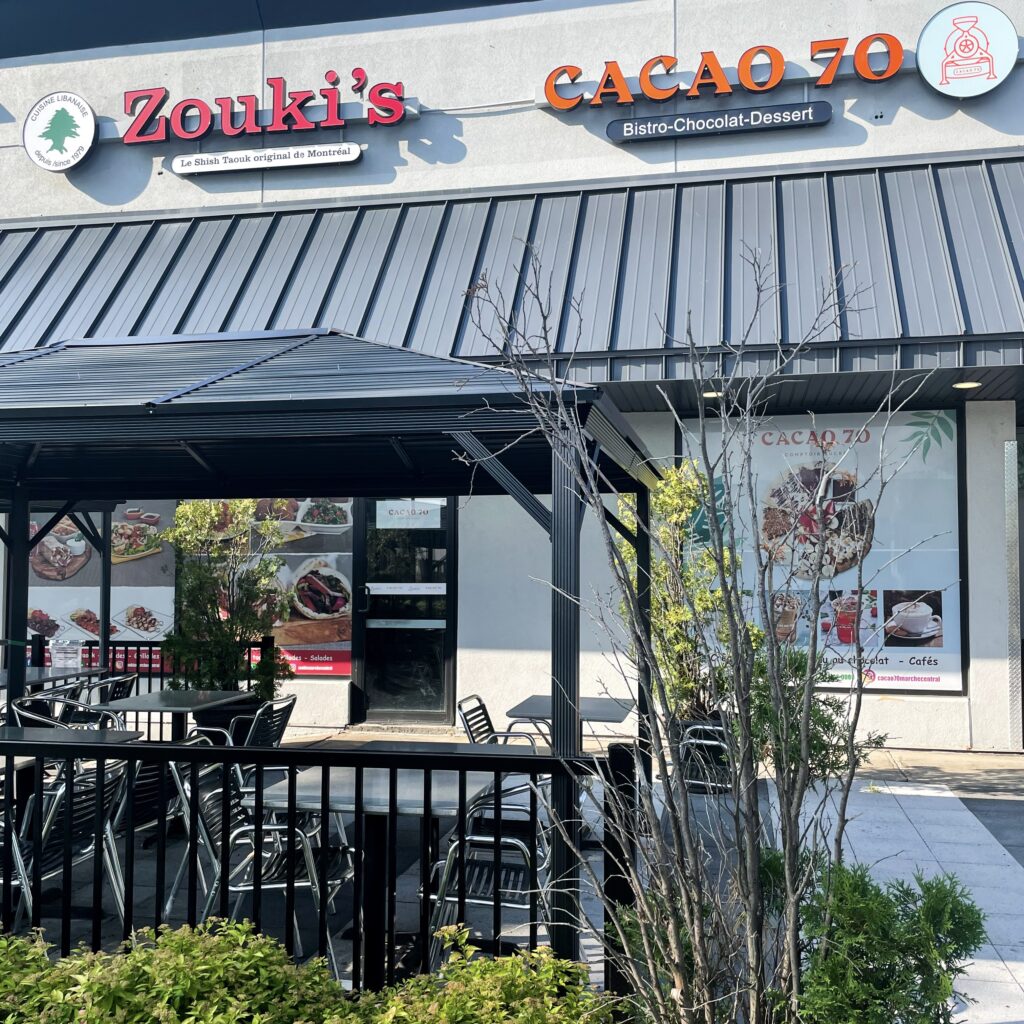 Zouki's and Cacao 70 are both located at 1027 rue du Marché Central. It's the perfect stop for anyone with a sweet tooth after a good meal. On one side, you can enjoy a Lebanese lunch and on the other, discover a world of chocolate desserts.
Discover their menu  : Zouki's et Cacao 70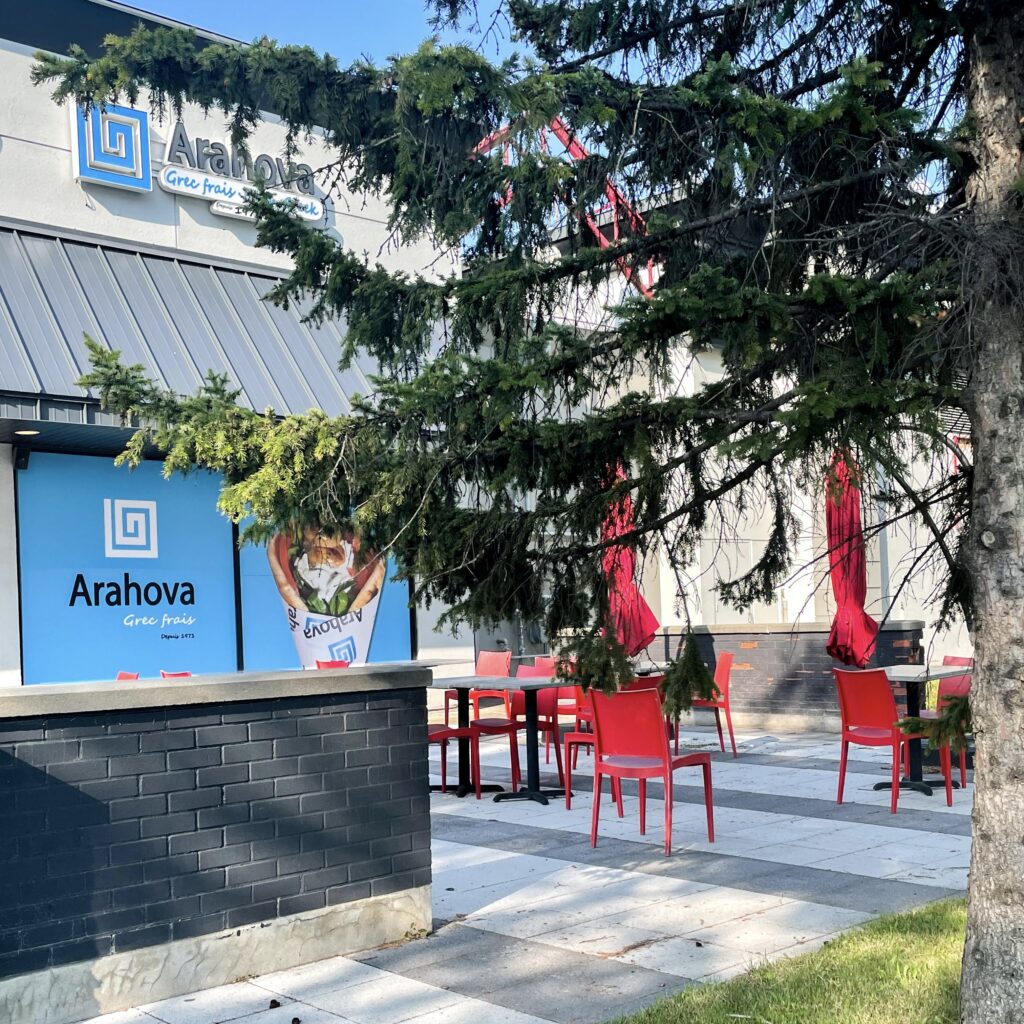 Arahova Souvlaki, located at 1029 Rue du Marché Central, offers the taste of Greece. The restaurant is the first to specialize in Greek dishes in Montreal. Guaranteed quality and fast service.
---
Terraces in the Acadie sector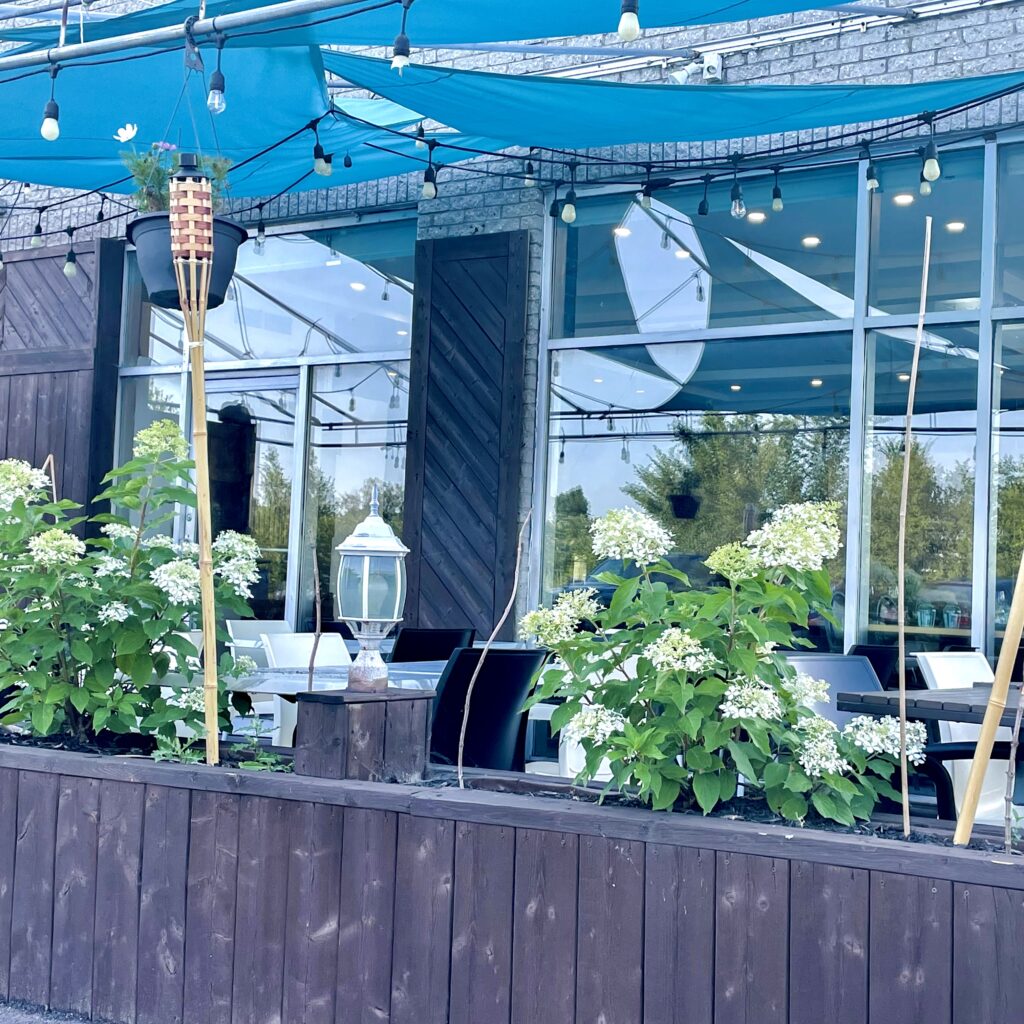 Shish Kebab, located at 9394 boul. de l'Acadie, has a sophisticated and cozy atmosphere as well as a charming terrace. It's the perfect spot to catch up with friends while enjoying great Lebanese food and a bar complete with a great selection!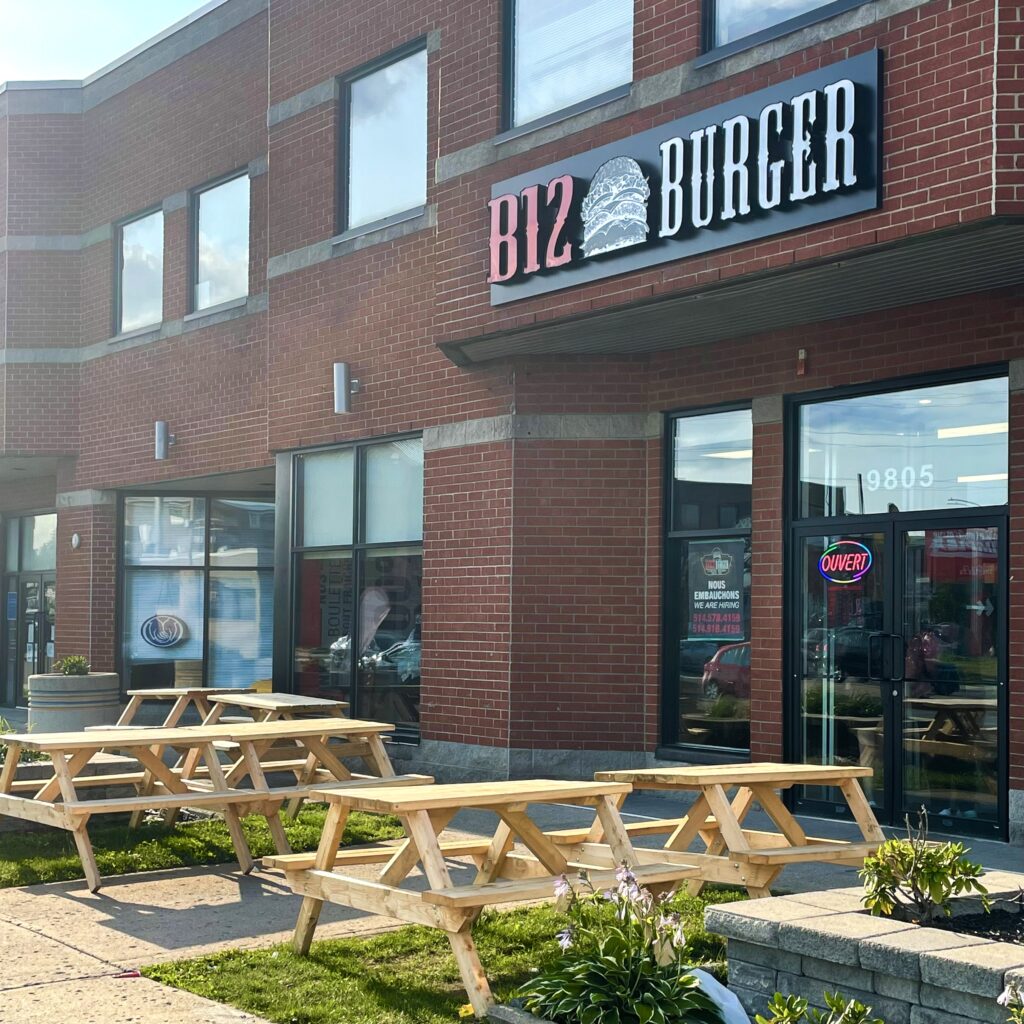 B12 Burger recently opened at 9805 boul. de l'Acadie. Are you in the mood for a good American-style meal? Look no further, you will find choices to satisfy the biggest foodies!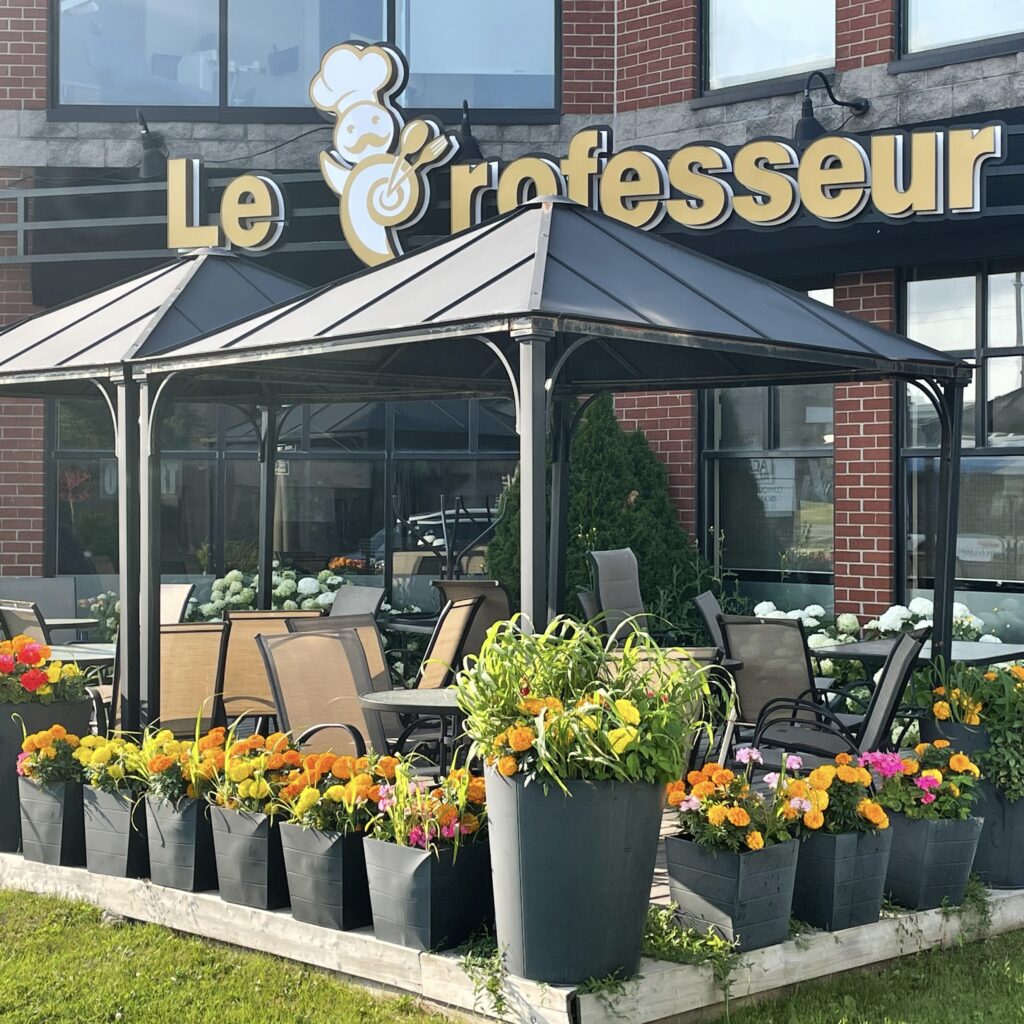 Le Professeur, located at 9731 boul. de l'Acadie, serves up Lebanese cuisine. It is the ideal spot to go with friends or family to savour the most dishes together! The terrace is welcoming, now all that's missing is you!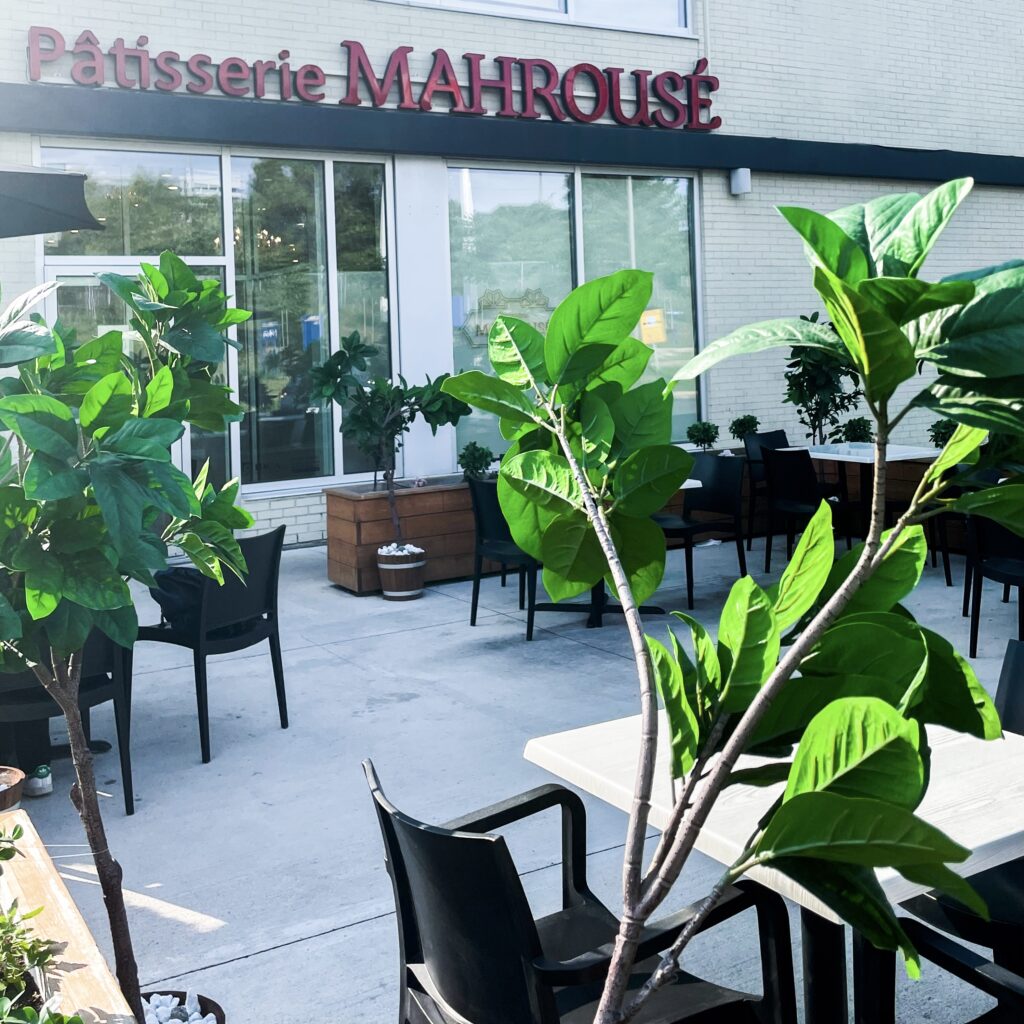 Pâtisserie Mahrousé, located at 9705 boul. de l'Acadie, is the place to go for Middle Eastern treats. If you like Baklava, look no further. Discover a variety of pastries, prepared with as much care and attention as the interior and exterior décor. The food lives up to the hype!
---
Terraces in the Sauvé area

Kokoro Sushi & Tapas, located at 1150 rue Sauvé O., is spectacular in every way. From its presentation to the quality of its Asian dishes, you will be blown away. The décor is modern and will make you feel like you've been transported somewhere else for the night.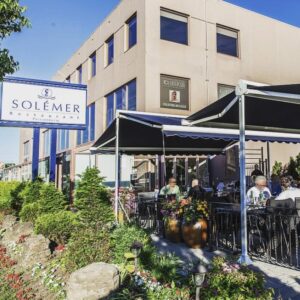 SOLEMER Restaurant & Fish Market is located at 1805 rue Sauvé O. You will discover authentic Lebanese cuisine with exceptional freshness thanks to the fish shop located in the same location. The dishes are cooked with care and presented with passion. Come and enjoy their large selection of wines and their magnificent terrace!
Out of the 15 spots, we invite you to discover the ones you still haven't visited before the end of the summer.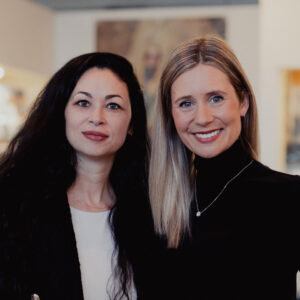 Develop. Share. Prosper. These are the objectives of the District Central's Connector of Opportunities project.  After a few years of going out in the community to identify opportunities for local…
Read More