NOTICE


Deadline to register: September 30, 2021 at 4:00 p.m.

AGENDA
Opening of the Assembly
Election of the president and the secretary for the assembly
Conduct of the meeting (notice of meeting and quorum)
Adoption of the agenda
Presentation of the AGA-AGB minutes
Highlights of 2021
Adoption to the 2022 budget
Amendment to the general regulations
Question perio
Adjournment
IMPORTANT:
Please note that only members who have paid their assessed dues may exercise their right to vote (registration required).
If you cannot attend: The following proxy must be completed and emailed at

[email protected]

before the start of the assembly (one voter can represent only one absent member)).

First time with the digital ZOOM platform?

Watch this video >>
*SDC District Central Mission: Breathe new life into this legendary neighbourhood, make it shine on a broader stage and propel it to the very top of Montreal's economic landscape.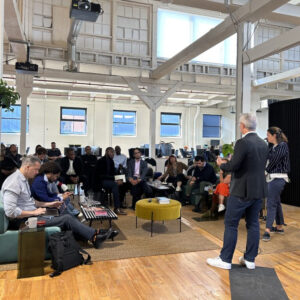 Dedicated to the international development of French businesses, the Paris-based organization Mieux Entreprendre recently chose District Central as its first stop on a tour of North American business districts, before…
Read More