Hélène Veilleux, appointed as Executive Director of the District Central
Montreal, September 26, 2017 – Mr. Charles Benchimol, President of the SDC District Central's board of directors (Société de Développement Commercial), is pleased to announce the appointment of Hélène Veilleux as Executive Director. As part of her new role, Ms. Veilleux will have to create and implement a strategy to propel the District Central in the Montreal economic scene and make this territory the most sought after and vibrant business district of the next fifteen years. This strategy will also have to meet the needs of existing members in the territory by carrying out structuring projects likely to improve business.
Ms. Veilleux has an impressive track record; She has extensive experience in management, real estate, retail, economic and business development, including as Executive Director of the Centropolis, where she converted a number of commercial buildings into one. a real gathering place for Laval residents and visitors. She has also actively participated in the transformation of the Laval Chamber of Commerce and Industry as an active director on the executive committee, as well as by her involvement on several committees, including the development plan, planning business meetings and, more recently, the retail sector. This businesswoman is recognized for her leadership qualities, informed understanding of the issues, and the ability to create constructive alliances, inspiring strategies, and strong stakeholder engagement.
---
About the District Central
The District Central is a unique economic hub in the heart of Montreal with over 1,700 businesses and industries generating more than 25,000 jobs in the fashion, wholesale food, retail, and technology sectors. The District covers a three square kilometer quadrilateral from Saint-Laurent Boulevard to Highway 15, and Highway 40 to Sauvé Street. It is the third largest SDC in Montreal among the eighteen founded to date.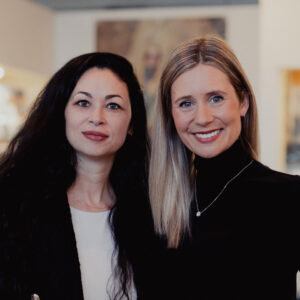 Develop. Share. Prosper. These are the objectives of the District Central's Connector of Opportunities project.  After a few years of going out in the community to identify opportunities for local…
Read More