Quebec Government injects $300,000 into «connector of opportunities »
THE DISTRICT CENTRAL'S ECONOMIC RECOVERY PLAN: QUEBEC GOVERNMENT INJECTS $300,000 INTO THE DEVELOPMENT OF A MODEL OF COOPERATION "CONNECTOR OF OPPORTUNITIES"
At the annual general meeting held last night, the Société de développement commercial (SDC) District Central officially unveiled and launched its Connector of Opportunities project, financed in large part by the Fonds d'initiative de rayonnement de la métropole (FIRM), administered by the Secrétariat à la région métropolitaine du ministère des Affaires municipales et de l'Habitation. The Government of Québec is injecting $300,000 to help in the economy recovery of the District Central, which represents the 4th largest employment hub in Montreal.
The objective of this 3-year project is to discover the development, requalification and connection potential of this area thanks to two extra field resources. In other words, the project will characterize local businesses, identify business opportunities and implement initiatives between them. There is also a real estate component to the project through the co-creation of the Programme des bâtisseurs (Builders' program) with local property owners. Financed on a voluntary basis, it will provide an opportunity for growth-generating and identifiable projects for the development of the territory thereby supporting the SDC in its mission.
"At a time when all development stakeholders are mobilizing for the economic vitality of the metropolis, the Connector of Opportunities project could not come at a better time. The introduction of a collaborative model between businesses will promote the influence and attractiveness of the District Central. The Government of Québec is proud to support this initiative, which will reveal the full development potential of this business district and help position it at the top of Montreal's economic scene," said Chantal Rouleau, Minister for Transport and Minister responsible for the Metropolis and the Montréal region.
"This project is truly rooted in sustainable development aimed at mobilizing our entire socio-economic community and supporting our economic relaunch. Our efforts will focus on labour needs, French in the workplace, procurement, the availability of material resources, raw and waste materials and know-how to name of few. We hope that this model will inspire and carry over to other neighbourhoods that are also in the process of requalifying," said Delia De Gasperis, Chair of the SDC's Board of Directors.
The Connector of Opportunities project is at the heart of the District Centrals' relaunch plan developed in summer 2020 by the district's ambassadors in response to the COVID-19 pandemic.
Learn more about the project >>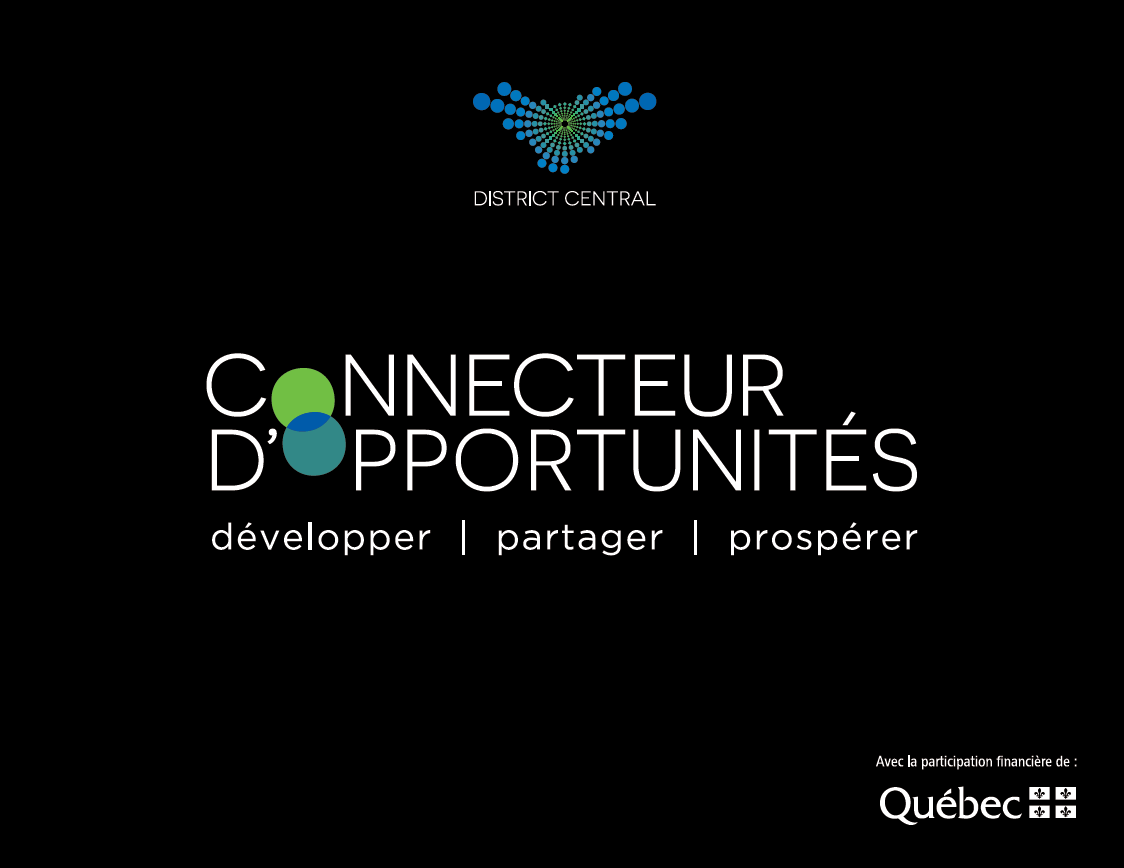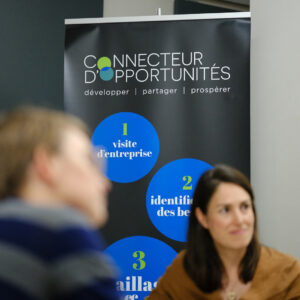 On the initiative of the SDC and Communautique, several businesses in the District Central came together at Maison Marie Saint Pierre on June 15, to participate in a collaborative circle…
Read More