15 Terrasses to discover in District Central
Where to eat outside in Ahuntsic-Cartierville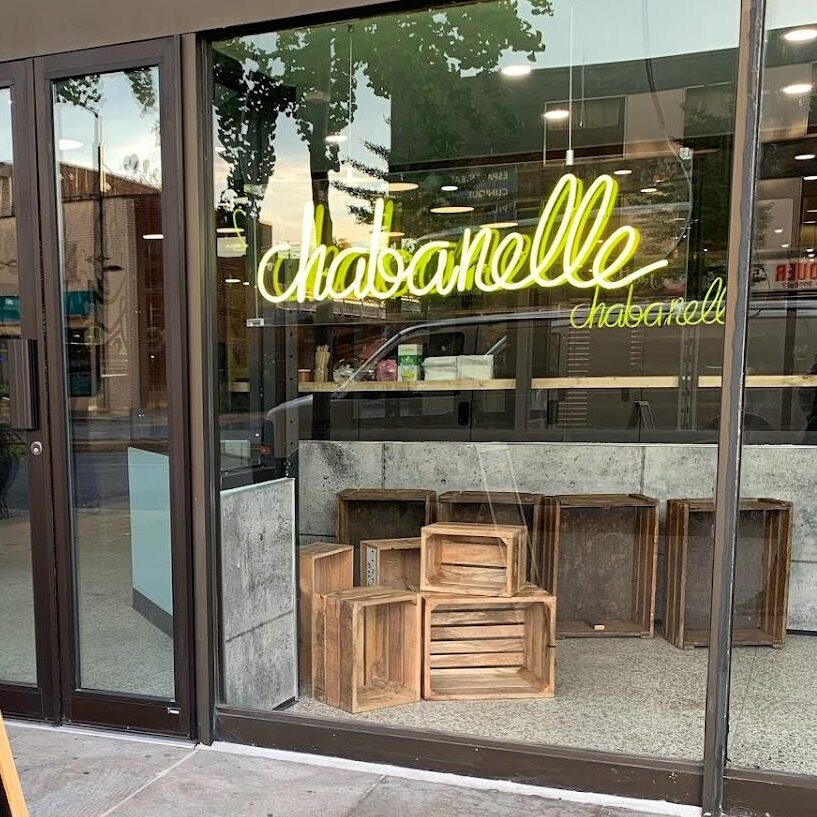 At 315 Chabanel West, discover what the Chabanelle restaurant has to offer, with a wide selection of takeaway options or a gourmet sit-down menu.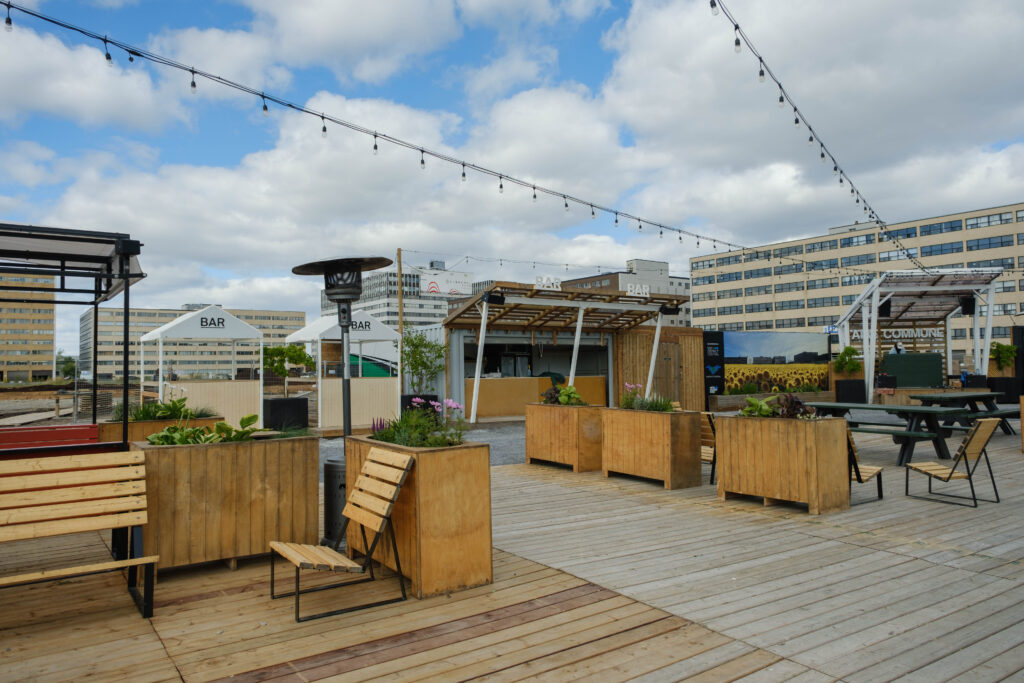 Esplanade-Louvain, a quiet, sunny spot in the centre of the Chabanel sector: the ideal place to bring your lunch or have a lunchtime meeting.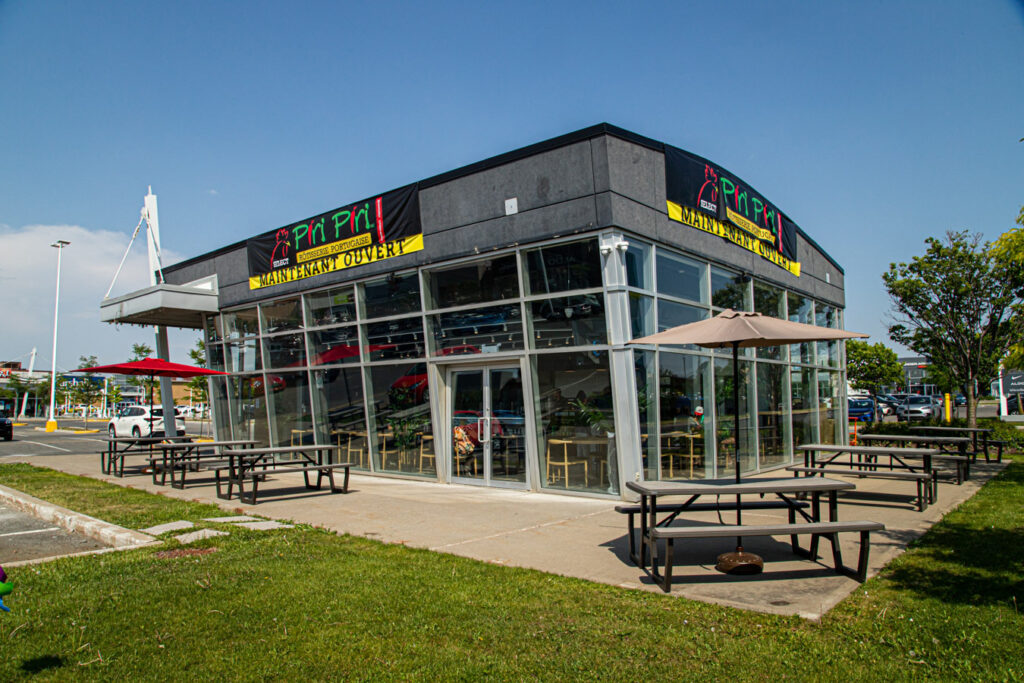 Portuguese rotisserie Piri Piri has just opened a new branch at 1003 rue du Marché Central. Enjoy their grilled specialities and spice-based sauces.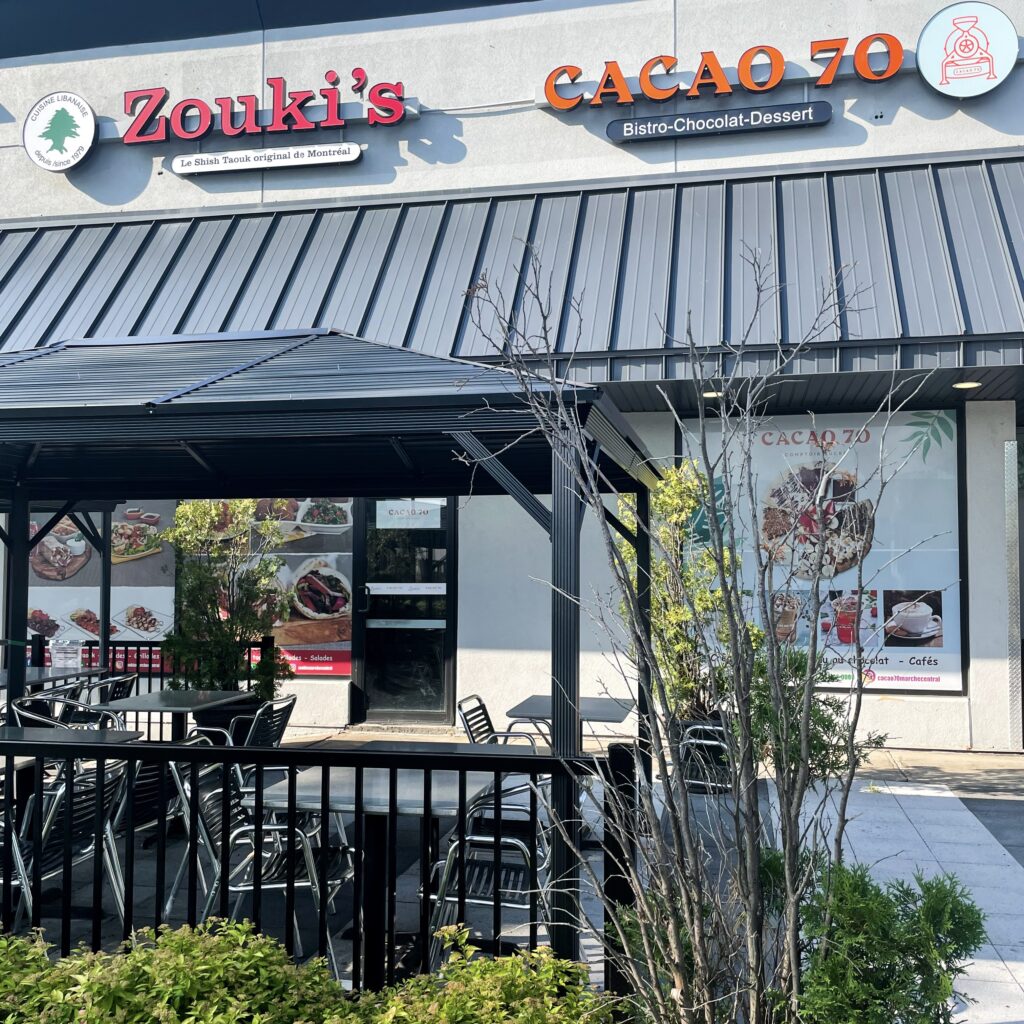 Zouki's and Cacao 70 are both located at 1027 rue du Marché Central. It's the perfect stop for anyone with a sweet tooth after a good meal. On one side, you can enjoy a Lebanese lunch and on the other, discover a world of chocolate desserts.
Discover their menus  : Zouki's and Cacao 70
---
Terrasses in the l'Acadie Sector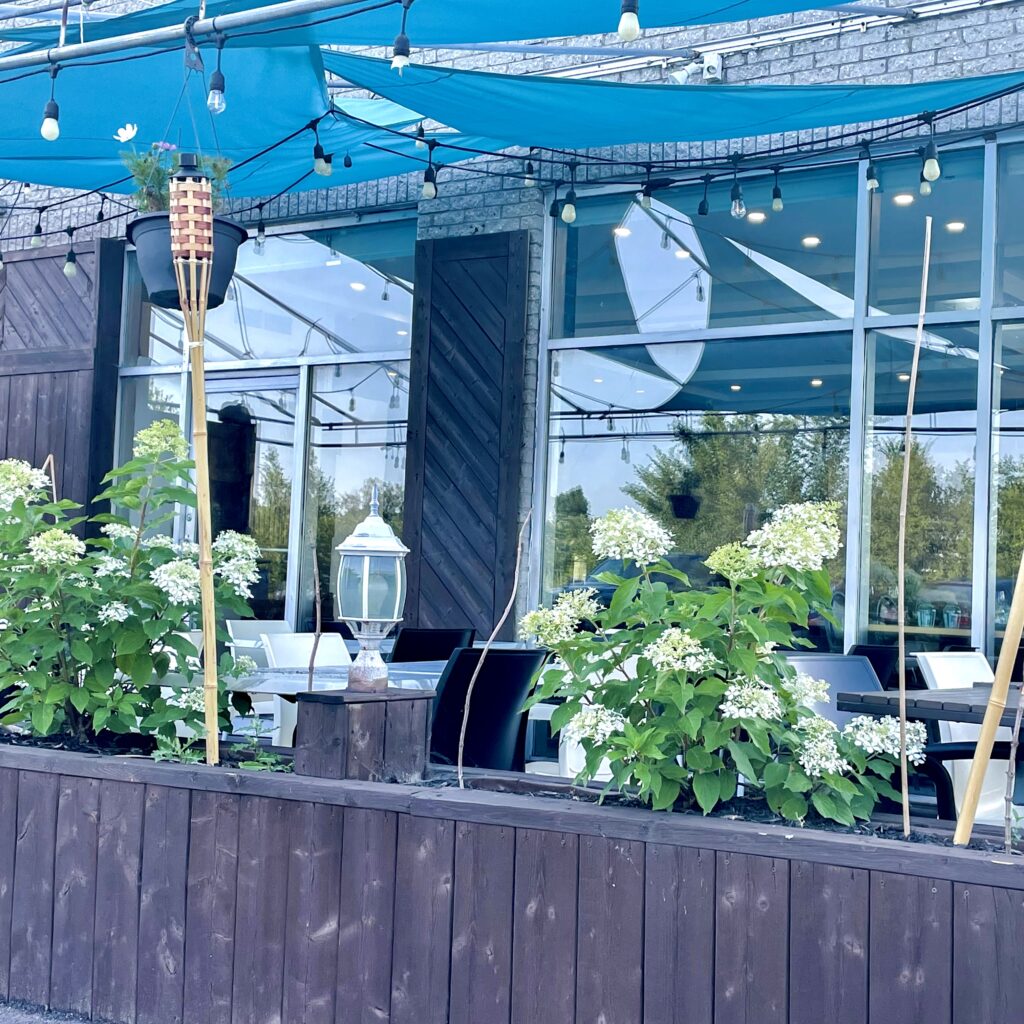 Shish Kebab, located at 9394 boul. de l'Acadie, has a sophisticated and cozy atmosphere as well as a charming terrace. It's the perfect spot to catch up with friends while enjoying great Lebanese food and a bar complete with a great selection!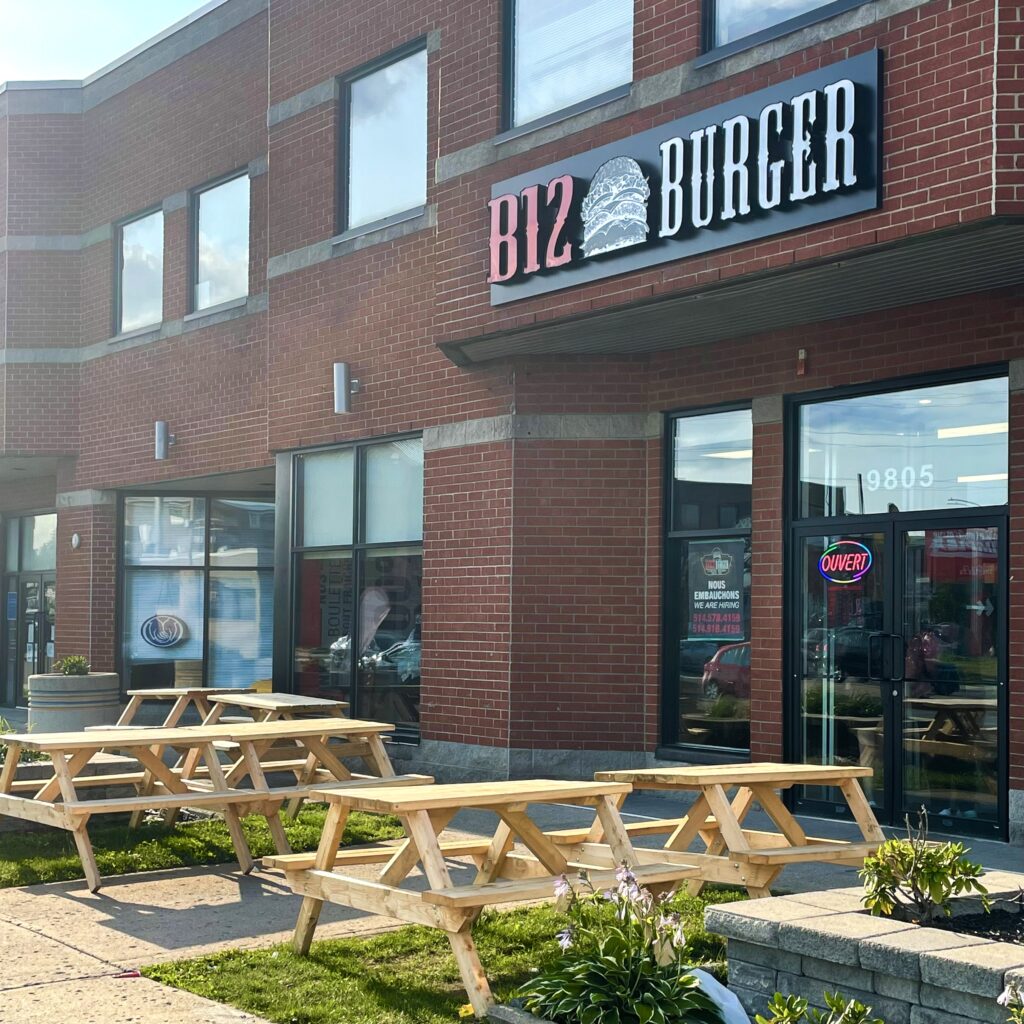 Are you in the mood for a good American-style meal? B12 Burger located at 9805 boul. de l'Acadie has what you need. You will find choices to satisfy the biggest foodies!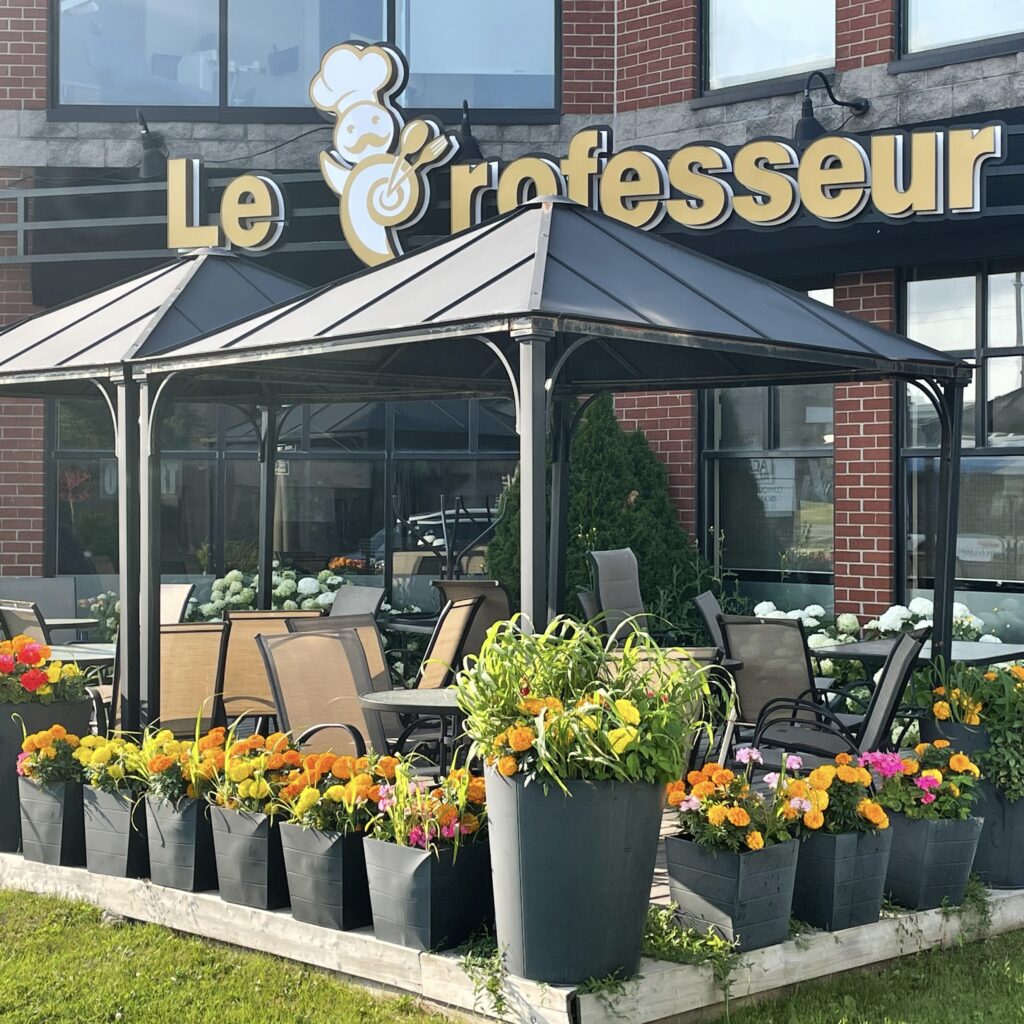 Le Professeur, located at 9731 boul. de l'Acadie, serves up Lebanese cuisine. It is the ideal spot to go with friends or family to savour the most dishes together! The terrasse is welcoming, now all that's missing is you!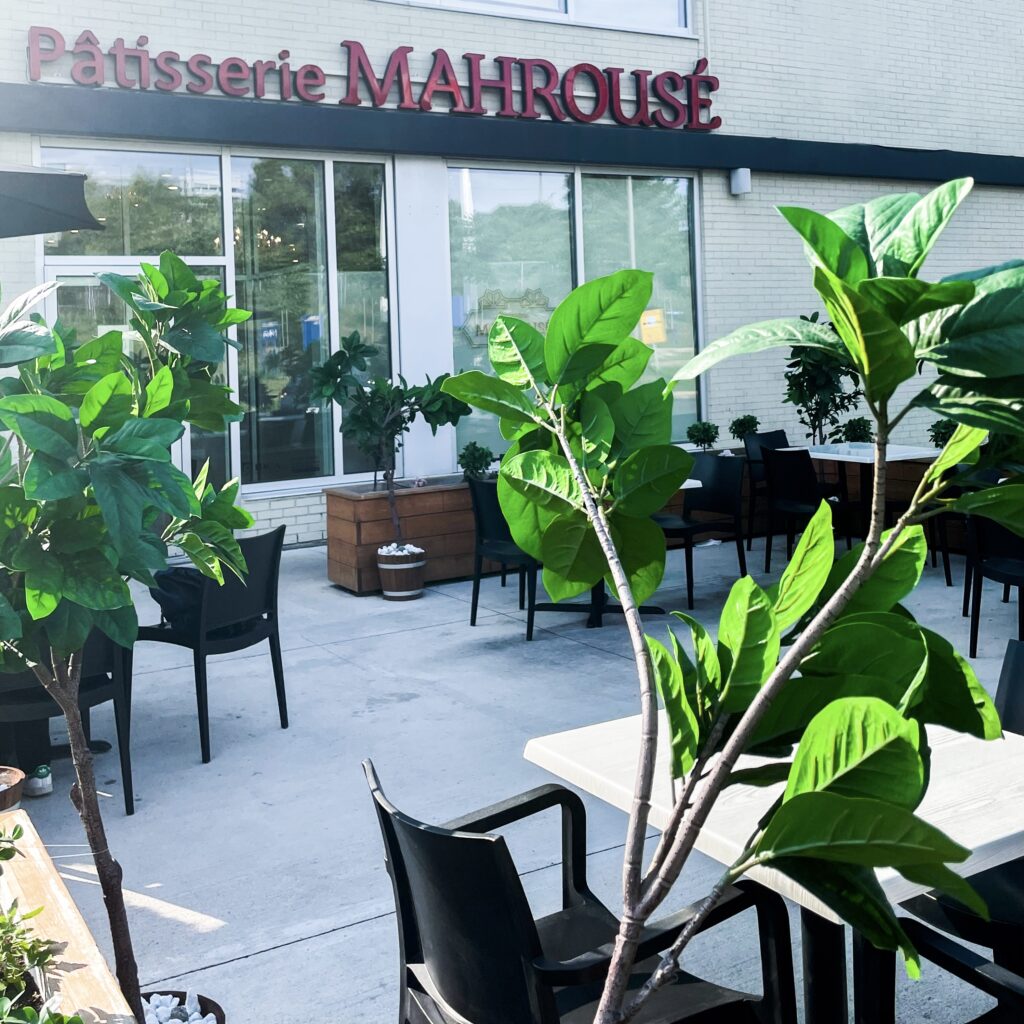 Pâtisserie Mahrousé, located at 9705 boul. de l'Acadie, is the place to go for Middle Eastern treats. If you like Baklava, look no further. Discover a variety of pastries, prepared with as much care and attention as the interior and exterior décor. The food lives up to the hype!
---
Terrasses in the Sauvé sector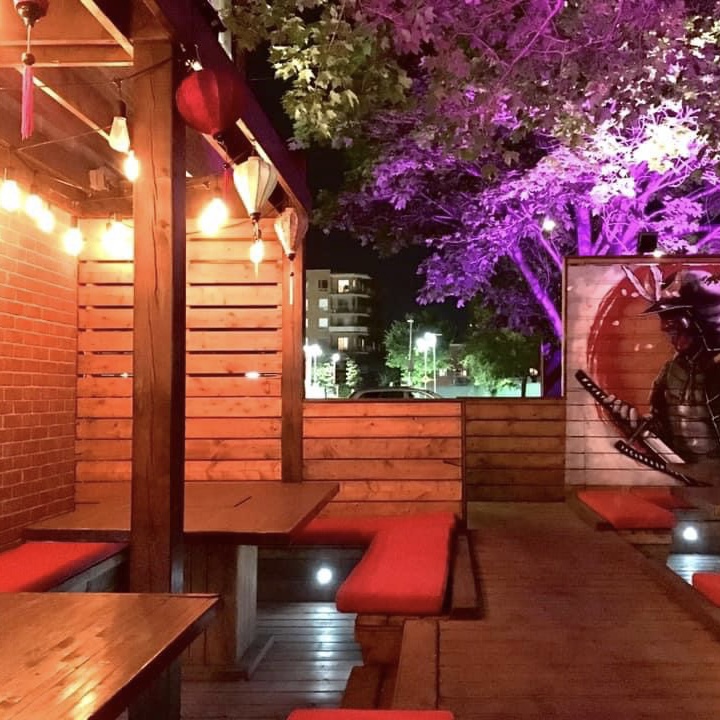 Kokoro Sushi & Tapas, located at 1150 rue Sauvé O., is spectacular in every way. From its presentation to the quality of its Asian dishes, you will be blown away. The décor is modern and will make you feel like you've been transported somewhere else for the night.
SOLEMER Restaurant & Fish Market is located at 1805 rue Sauvé O. You will discover authentic Lebanese cuisine with exceptional freshness thanks to the fish shop located in the same location. The dishes are cooked with care and presented with passion. Come and enjoy their large selection of wines and their magnificent terrace!
Out of the 15 spots, we invite you to discover the ones you still haven't visited before the end of the summer.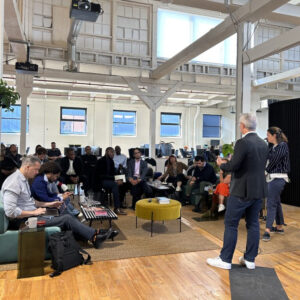 Dedicated to the international development of French businesses, the Paris-based organization Mieux Entreprendre recently chose District Central as its first stop on a tour of North American business districts, before…
Read More