The District Central, Where Design Shines
The District Central's effervescent business community is home to no less than 1,800 businesses teeming with thousands of workers each day. Its DNA is made up of three main business hubs:  urban manufacturing, technology and design. There is a real sense of excitement brewing in the design sector lately. Here is a portrait of the various initiatives that will contribute to enhancing its profile this spring.
From garment district to design hub
The presence of design in the District Central goes back to the very first years when this business district was established. It was in the 1950s and 1960s that textile industries began to settle here. At its peak, more than 80,000 workers were hard at work each day in the Garment District. Later on, the Asian market made its presence known with ultra competitive prices and thus, quietly turned many textiles manufacturing companies on their heads. However, in recent years, the District Central has seen a resurgence in this sector. Entrepreneurs, designers, and creators are reinvesting in the area and are reviving what has come to be known as the design hub.
After consultations led by the Société de développement commercial (SDC) du District Central, the design hub has emerged as one of the three main sectors in this business district. "We are talking about design today because it's more inclusive. It's more than just textiles. Even if there is still a lot of manufacturing, there is also a lot of creation by designers," explains Geneviève Dufour, Director of Strategy and Business Relations at the SDC. Today, this industry represents some 7,000 workers.
The Codesign Event: starting a revolution
To showcase this revolution in the world of textiles and fashion, the SDC and Communautique, a local social economy entreprise, have put together the Codesign Event, which will take place on March 25. As part of Fab City, which aims, internationally, to make cities more self-sufficient and resilient, the Codesign Event will bring together key stakeholders from the design industry to reflect on how to make this process possible. Four major themes will be discussed: raw materials, production and distribution, consumption, and policies and programs. "In the context of a codesign workshop, participants will be inspired to dream, discuss, and imagine innovative and powerful solutions to revolutionize the fashion and design industry and to catalyze a transition towards a more resilient and self-sufficient lifestyle," notes Geneviève Dufour. Designers, manufacturers, producers, and suppliers of products and services will be participating.
Salon Rh Mode: Attracting workers
The largest career fair in the fashion industry in Quebec, Salon Rh Mode will take place on April 13, from 11 a.m. to 5:00 p.m., at Centre Mont-Royal. Businesses in the industry will meet with potential workers at this event, which is organized by Vêtement Québec, an association of manufacturers and a partner of the SDC District Central. Local businesses such as SSENSE, LAMOUR, Centric Brands and Yves Martin Underwear will be among those present.
During this one-day event, the SDC will host a conference entitled "Entreprendre et créer des alliances nouvelles au District Central". "We wanted to add a new dimension, to show that in the District Central, a whole community and a synergy are being created between various businesses across all sectors of activity," says Geneviève Dufour. For example, Spécialité André Morin will be participating in the conference along with digital art center Eastern Bloc. "It is really interesting to see how each industry is interdependent on the other and that alliances are being created that we wouldn't have imagined at first, that were a bit unexpected," explains the Director of Strategy and Business Relations.
Connector of Opportunities: Creating alliances and encouraging networking
For the SDC, it is important to highlight the fact that businesses in the design hub are intertwined with other industries in the sector. "They don't work in silos," emphasizes Geneviève Dufour. "The District Central, with its concentration of businesses in the design industry, forms an ecosystem in which we share suppliers of products and services, for example. Fashion and textiles companies help each other, they collaborate." That is what is being put forward with the Connector of Opportunities initiative. One of its focuses is to go out into the field to meet businesses and take note, firstly, of their needs, challenges and issues, but also of what they have to offer others in terms of expertise, human and material resources. "We bring people together around common needs and interests," says Geneviève Dufour. "The Connector of Opportunities project is a guiding principal, everything ties back to it in the end."
Through these various initiatives, the SDC District Central is pursuing its mission to position the District Central on Montreal's economic scene and to promote the design industry. The District Central is not only a business district, it is also a living environment. It is therefore constantly striving to create a place where workers will feel good and flourish. This goal includes facilitating mobility, urban planning and the animation of public spaces, and the three initiatives presented today are examples of this. "If you're in the fashion industry, come to the District Central because this is where the action is," concludes Geneviève Dufour. You will surely find a business hub that will meet your expectations in terms of fashion, design and textiles.

Translation of article written by  Elizabeth Pouliot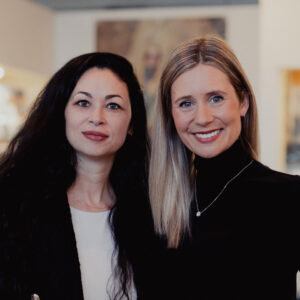 Develop. Share. Prosper. These are the objectives of the District Central's Connector of Opportunities project.  After a few years of going out in the community to identify opportunities for local…
Read More