Check out Jazzy Thursdays at the Place Iona-Monahan on Chabanel Street
To kick-off the summer in beauty, La société de développement commercial DISTRICT CENTRAL (SDC) commissioned the NPO Ahuntsic en Fugue to create a musical program that will animate the Chabanel district. As a result, Jazz concerts will take place every Thursday, at noon, at the Place Iona-Monahan , from June 22nd to August 24th. This year, the music industry will be celebrating its first musical summer!
Each week, three musicians from the group Jazz qui peut will perform a wide range of jazz styles: from Miles Davis to Les Colocs (Quebecer Pop music group), from Rhythm & Blues to Bossa Nova and Samba, and much more. The artists playing these themes are:
Mathieu Gaulin on saxophone;
Alexandre Tremblay on double bass; and
David Lepage on drums.
Occasionally, Carlo Birri will be part of the action by playing the bass.
The SDC DISTRICT CENTRAL would like to thank Clement Canac Marquis, Member of the Board of Directors of Ahuntsic en Fugue, as well as his team, for helping make this wonderful project a reality.
The programming of the #JAZZYTHURSDAYS on the Place Iona-Monahan
June 22: Quebec jazzified (in honor of St. John)
29 June: film music
6 July: ' 50s: rhythm & blues and early rock (Elvis)
13 July: Funk, soul and groove [with Carlo Birri in lieu of Alexandre Tremblay]
20 July: DJFM – Chabanel Fashion
27 July: Dixieland & New Orleans [Alexander and two other guests]
3 August: DJFM – dinner-Lounge
10 August: Miles Davis
17 August: Brazilian Festival (bossa nova and samba)
24 August: Swing (Armstrong, Ellington, Goodman)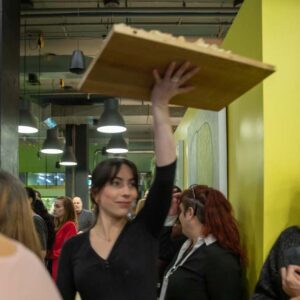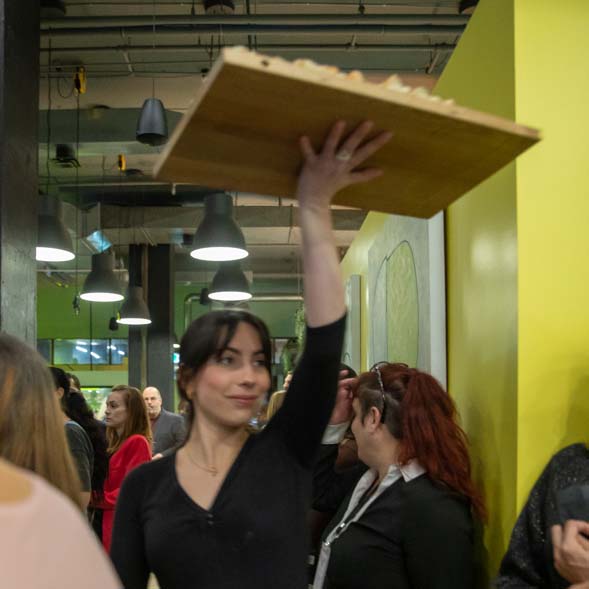 November 29, 2022 was festive at District Central! Here is a glimpse of the end of the year cocktail party that took place at restaurant Chabanelle.
Read More