Strengthening Ties Through Mutualization
On the initiative of the SDC and Communautique, several businesses in the District Central came together at Maison Marie Saint Pierre on June 15, to participate in a collaborative circle under the theme of "Mutualization", as part of the Fab City Campus event. It was the perfect opportunity to create new relationships and explore the possibilities of pooling their respective resources and strengths present in the district.
Participants were welcomed by the designer herself, who started with a tour of her facilities, accompanied by her executive director, Regina De Amorin Rieh. Two round-table discussions then took place, with SDC and Communautique teams guiding the way, discussing what mutualization represents, what is at stake and how it can be implemented, as well as the potential offered by the microfactory concept in the context of Fab Labs.
Joining forces to create added value
Within its general definition, mutualization is the pooling of resources and the sharing of their use among the various parties involved. Unlike subcontracting, where a certain relationship of authority is established between two parties, mutualization is a multi-faceted exchange in which the notions of mutual aid and community are essential. The result is an ecosystem where the various stakeholders  continuously interact over the long term. This collaboration allows everyone involved to take advantage of one another's strengths in order to achieve greater collective success. Through this process, added value is generated for the benefit of the greatest number of people.

An approach focusing on mutual aid and the optimization of resources
Gathered around the table, the entrepreneurs were quick to identify products and services that could be integrated within a mutualization approach. From the outset, the possibility of sharing inventories of raw materials, particularly fabrics, appeared to be an interesting option. The specialized tools and expertise in protype manufacturing at Communautique's Fab Lab, whose purpose is shared by the public and businesses, represents other resources that offer tremendous potential for mutualization. Businesses may also have expensive equipment that they often don't use at full capacity. By exploiting each individual's capabilities, a virtual mini-factory is created with components distributed among the participating organizations. By implementing a structure of exchange and collaboration, it becomes possible to optimize the returns while amortizing the costs of the equipment.
The potential for mutualization is far from being limited to tangible resources. It is entirely possible to pool employees or services in areas such as graphic design, photo production or social media management. Small businesses and start-ups often do not have the means to justify the hiring of full-time employees for activities such as accounting and administrative support. The current scarcity of skilled labor makes the option of sharing human resources as well as training initiatives all the more attractive.
Last but not least, mutualization can be very productive when it comes to securing substantial funding. By having a more or less formal structure can also give greater weight to potential political representations, an essential aspect in the development of any sector or industry. Joining forces to carry out marketing actions, such as joint participation in pop-up type events – particularly for exporting purposes – is another avenue worth considering.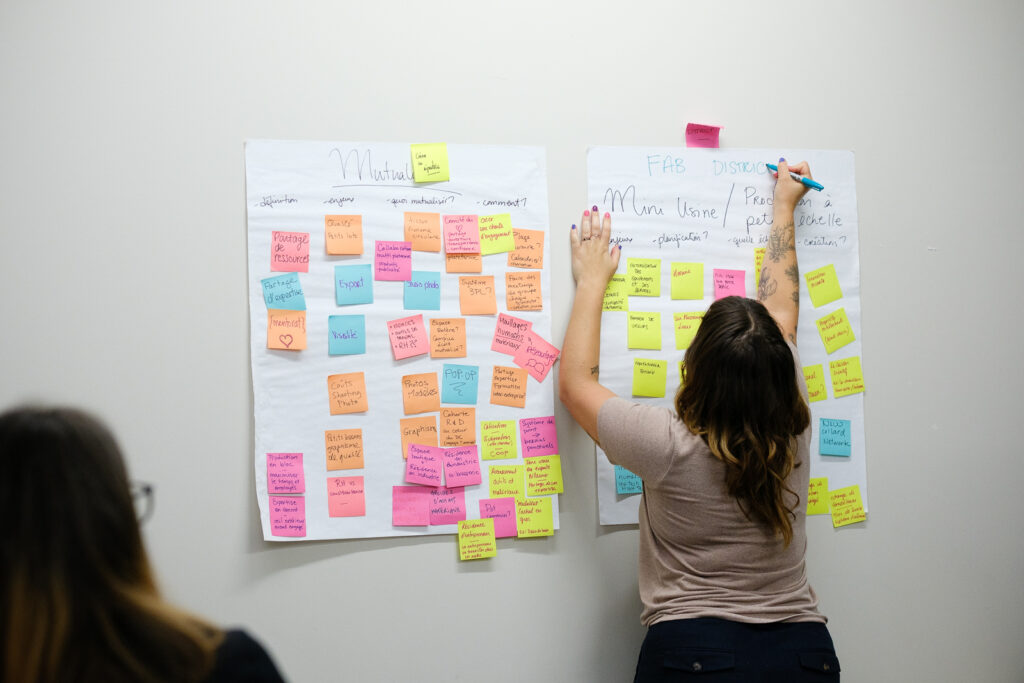 Transcending challenges
Given the number of stakeholders involved and their respective objectives, the challenges of implementation and an efficient mutualization approach are numerous, starting with the difference in size and stage of development of participating businesses. In this type of relationship, there can be a considerable gap between what an established organization can offer and what it can expect to receive from a start-up structure. From there, it is important to establish, in advance, the value of the services to be transacted, according to a fair and quantifiable system.
The accounting of participating businesses is also important. It is much easier to achieve productive exchanges between organizations operating in the same field and sector of activity. There will always be a limit beyond which private businesses, especially successful ones, will agree to share the secrets and methods that define their competitive advantage. To establish an effective mutualization structure, it is vital that the parties involved share common values and objectives. This means working to establish a relationship of trust, but above all ensuring that the level and quality of commitment from each organization is sufficient to create a high-performance ecosystem.
Like all mutual aid and human centric approaches, mutualization and open innovation processes present their share of challenges. The good news is that solutions already exist and have proven their worth in a multitude of contexts. It takes effort, but the benefits are well worth it.
Implementing a system that works
It's all well and good to have ideas, but you still have to be able to turn them into reality. Running a successful business takes a lot of time and effort. That is why it's important to set up a mutualization system that's easy to use and delivers a clear promise of results. It is also important for all parties involved to agree on what they are committing themselves to. As part of the collaborative circle, everyone agreed that it would be a good idea to start by drawing up a mutualization charter, encompassing the shared values and objectives of this approach, as well as establishing the principles defining the collaborative structure. This will significantly reduce the likelihood of future disagreements. To achieve this, the first step is to set up a representative committee responsible for outlining a possible charter for approval by the whole group, and then overseeing its application.
It was also unanimously agreed that another key aspect is the creation of a directory of products, tools, services and human resources. Before starting to exchange, it is essential to draw up a complete inventory of what each participating organization is able to offer. In parallel with this database, the creation of a tool for reserving time slots corresponding to the various shareable resources is a logical step to enable the project to gain momentum in everyday life.
The most crucial aspect, however, is to establish a structure for quantifying the value of the resources exchanged. Depending on the size and maturity of the participating businesses, the value of the same unit of resource is not equivalent. A delicate valuation exercise will therefore have to be conducted. Once these value scales have been established, setting up a points system will likely be the most effective way of defining the value of each transaction.
An initiative destined to grow
The businesses that took part in this discussion only represent a small sample of the diversity of organizations operating in the District Central. Their shared desire to invest in a mutualization project once again demonstrates the tremendous potential of this concept. The ideas raised in their discussions may well inspire other organizations to join this forward-thinking movement, whether in the District Central or elsewhere in Quebec. Right here in the neighborhood, it will certainly be exciting to see how the mutualization project evolves over the coming months. With the name Fab District in mind, the stars seem to be aligned!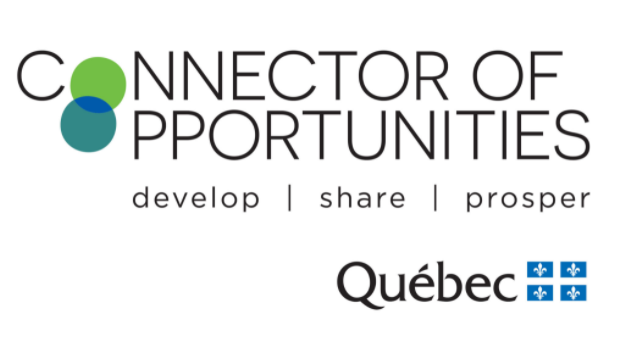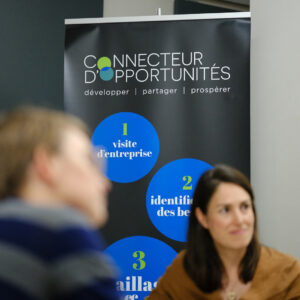 On the initiative of the SDC and Communautique, several businesses in the District Central came together at Maison Marie Saint Pierre on June 15, to participate in a collaborative circle…
Read More